Abu Qatada, For Years Called England's "Number One Terrorist," Acquitted In Jordanian Court
After nearly a decade in and out of British jails and detention centers, Muslim cleric Abu Qatada has been acquitted of conspiring to commit terrorism.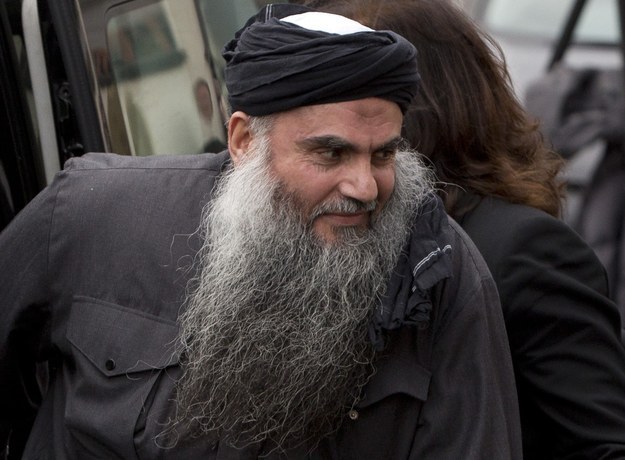 Muslim cleric Abu Qatada, who was deported from the U.K. last July following a nearly decade-long legal battle to stay in the country, was acquitted Thursday on charges of conspiring to commit acts of terrorism.
The cleric is still facing charges related to a terror plot to attack tourists during Jordan's millennial New Year's celebrations.
The 53-year-old preacher, who was once described as a senior al-Qaeda figure with close links to Osama bin Laden, has maintained that he is innocent of all charges.
"I have a right to defend myself and this is my chance. I am innocent," Abu Qatada told the judge in a hearing earlier this year. "You know this case is fabricated. I am not guilty."
Jordanian officials say that Abu Qatada's ideological writings have inspired many youths to join al-Qaeda, and British officials have called him a hub for terrorist activity in the U.K. Abu Qatada's supporters say he is a well-known and well-respected Islamic scholar, and that he has been vilified by the Western press.
British court papers show that he had ties to Osama bin Laden dating back to 1998, and that after 9/11 he began to give sermons justifying suicide attacks. In 2001, British police found nearly $300,000 stuffed into an envelope in his house and labeled "for the mujahideen in Chechnya." Richard Reid, the failed shoe bomber, was said to have sought advice from Qatada, according to British police.
But British prosecutors have never been able to charge Abu Qatada, as carefully worded sermons remained within the letter of the law. Several British administrations proved embarrassingly inept at deporting Abu Qatada, after his lawyers questioned whether he would receive a fair trial in Jordan, where he has long been wanted for his involvement in a plot to target tourists during the 2000 New Year's celebrations in Amman hotels.
His lawyers have claimed that evidence against him in connection to the millennial bombing plot was obtained through torture. Under the agreement, which was finally reached between Abu Qatada's lawyers and the U.K., much of the evidence Jordanian prosecutors obtained against him was thrown out.
Sheera Frenkel is a cybersecurity correspondent for BuzzFeed News based in San Francisco. She has reported from Israel, Egypt, Jordan and across the Middle East. Her secure PGP fingerprint is 4A53 A35C 06BE 5339 E9B6 D54E 73A6 0F6A E252 A50F

Contact Sheera Frenkel at sheera.frenkel@buzzfeed.com.

Got a confidential tip? Submit it here.