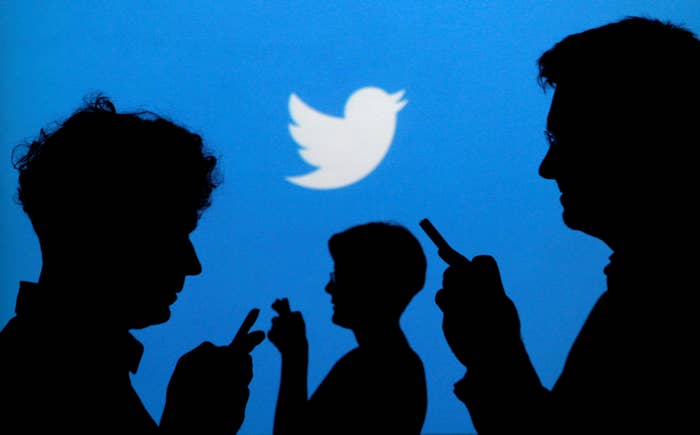 SAN FRANCISCO — Ever wondered just how many Beyoncé avatars there are on Twitter? On Wednesday a Russian company will make it possible to find the answer with the launch of its newest FindFace program. The facial recognition software will allow users to scan Twitter's database of more than 300 million accounts to find a single face in less than a second.

FindFace, which is powered by technology created by the Moscow-based NTechLab, became a leader in facial recognition software when it won the 2015 MegaFace Championship in Washington state, beating out Google and other competitors to recognize faces within a database of a million pictures. Until now, it has only run on VK, Russia's version of Facebook. Its founders told BuzzFeed News that they were "ready to go global" with the new Twitter integration.
"We have not told Twitter, or worked with them on this," said Artem Kukharenko, who founded NTechLab with Alexander Kabakov in 2015. "I think the reaction to the launch will be like it was in Russia. When we launched it there, VK said it was an interesting project and wanted to discuss it further."
A Twitter spokesman said the company does not have any partnership with NTechLab or FindFace.
"When their use of our data was reported to us, we determined that it was a violation of our rules and we promptly took action," said Nu Wexler, a Twitter spokesman. "We take these types of violations very seriously, and are continuing to investigate."
In November, Twitter updated its developer policies to stress that they "prohibit developers using the Public APIs and Gnip data products from allowing law enforcement — or any other entity — to use Twitter data for surveillance purposes. Period. The fact that our Public APIs and Gnip data products provide information that people choose to share publicly does not change our policies in this area. And if developers violate our policies, we will take appropriate action, which can include suspension and termination of access to Twitter's Public APIs and data products."
NTechLab's developers, however, still hope for an opportunity to collaborate with Twitter.
"We see lots of opportunities for Twitter users on the service," said Kukharenko, who explained to BuzzFeed News that he imagined celebrities and politicians using the software to find imposter accounts. A spokeswoman for his company said that FindFace had created the database of photos by indexing photos online through Twitter's API, and running them using NTechLab's neural network technology to scan the photos and create vectors that describe each face.
"We did this independently as developers because we think this is something many people will use," said Kukharenko. "Not in the US, but in other countries there is a real problem of politicians, reporters, finding that someone created a fake account for them. I was involved back in Russia with scandals with a fake account posing as a politicians that tweeted something and created political scandal."
In Russia, privacy activists have already shown how the program is ripe for abuse. In late March, photographer Egor Tsvetkov took photos of random strangers he had snapped on the St. Petersburg subway, and matched them with 70% accuracy to people he found on VK through FindFace. A few weeks later, the Russian version of 4chan used FindFace to find the VK profiles of female Russian porn actors and harass them.
In an interview earlier this year with BuzzFeed News, Kabakov said "you could say our technology really broke private life… But really, it is a big question for us, this privacy question." The American Civil Liberties Union has already written an ethical framework for facial recognition and in papers has argued that "a technology's intrusiveness must be balanced against the security benefits it would bring. The burden is on the technologists to demonstrate that their solutions will actually be effective in making us safer."