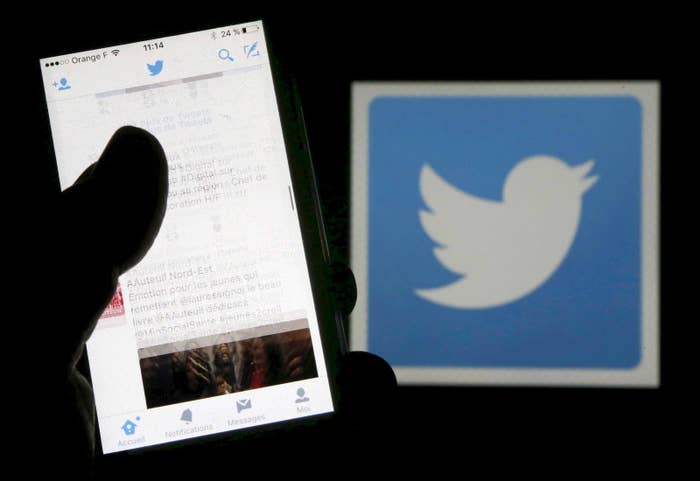 SAN FRANCISCO — A Twitter account linked to Russia has called on hackers monitor the US elections and made claims that the person behind the account has registered as an independent election observer.
Guccifer 2.0, a figure which US intelligence officials and private cybersecurity companies believe was created as a Russian government-backed propaganda effort, tweeted Friday that "Democrats may rig the #Elections2016." In an attached Wordpress blog post, the account claimed Democrats would use "software installed in the [Federal Election Commission (FEC)] networks by the large IT companies." The claim makes little sense given that the FEC is tasked with monitoring campaign finance information in the run-up to the elections, but has no role in election administration on November 8.
There have been previous claims, largely spread by fake news sites, that voting machines will be rigged or possible hacked with previously installed software. Those claims, however, have been widely discredited given the number of times machines are tested prior to use by Republican and Democratic Party officials, and the fact that they are never connected to the internet.
In a subsequent tweet, Guccifer 2.0 encouraged hackers to join in monitoring the vote on November 8, though it was unclear if the call was for interference, intimidation, or observation of the vote.
BuzzFeed News sent a request for comment from the Guccifer 2.0 account on what role it planned to take in monitoring the elections, but did not receive an answer.

The Guccifer 2.0 Twitter account, which first surfaced five months ago, originally claimed to be a Romanian hacker responsible for hacking into the Democratic National Committee (DNC). But a language analysis on the Guccifer 2.0 account showed it made mistakes typical of Russian speakers, and when asked questions in Romanian by reporters in an online chat, Guccifer 2.0 appeared to not be able to answer.
US intelligence agencies have since concluded that Guccifer 2.0 was an account created by a group of Russian hackers known as Fancy Bear to disseminate the hacked emails and launch a disinformation campaign about their origin. In an unprecedented statement on the hacks by the Department of Homeland Security and Director of National Intelligence, Guccifer 2.0 was specifically named as being an agent of the Russian government.

"The recent disclosures of alleged hacked e-mails on sites like DCLeaks.com and WikiLeaks and by the Guccifer 2.0 online persona are consistent with the methods and motivations of Russian-directed efforts," the statement read. "These thefts and disclosures are intended to interfere with the US election process. We believe, based on the scope and sensitivity of these efforts, that only Russia's senior-most officials could have authorized these activities."