17 Reasons Why Only One Man Can Win Egypt's Election
Egyptians are getting ready to vote Monday, but it is already clear to many that military man Abdel Fattah el-Sisi will be the next president.
1.
A lot of Egyptians can't help but feel that in this year's election, there is only one option for President.
2.
Actually, there are two candidates. Seasoned leftist candidate Hamdeen Sabahi (on the left) and military strongman Abdel Fattah el-Sisi (on the right).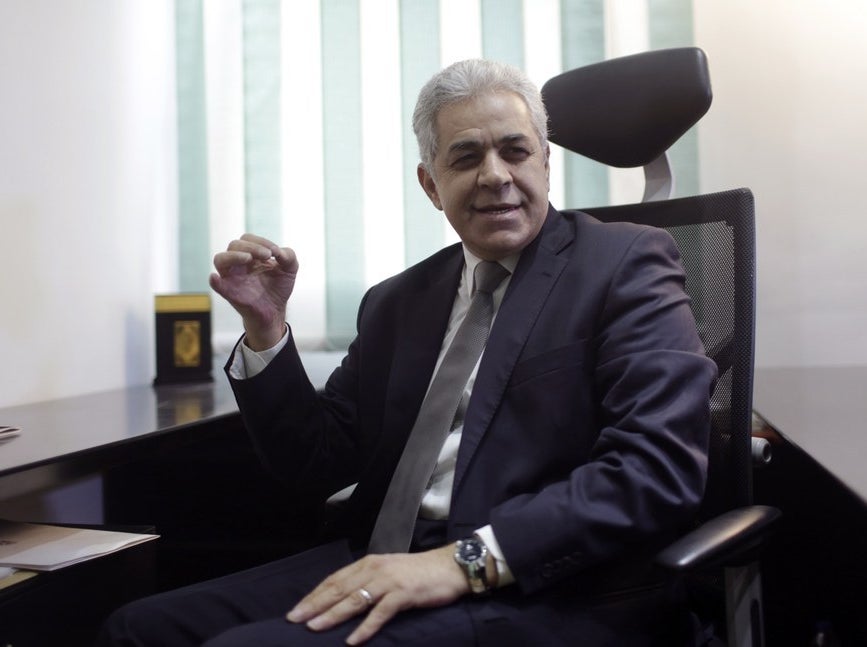 3.
But across Egypt, more than a few people have noticed that campaign posters for Sisi are everywhere while Sabahi is... less visible. "It feels like there is one candidate," said Egyptian student Ahmed Moheb in Alexandria.
4.
While Sisi has given several televised speeches and appears almost daily on the front pages of Egyptian newspapers, his rival, Sabahi is often relegated to the sidelines.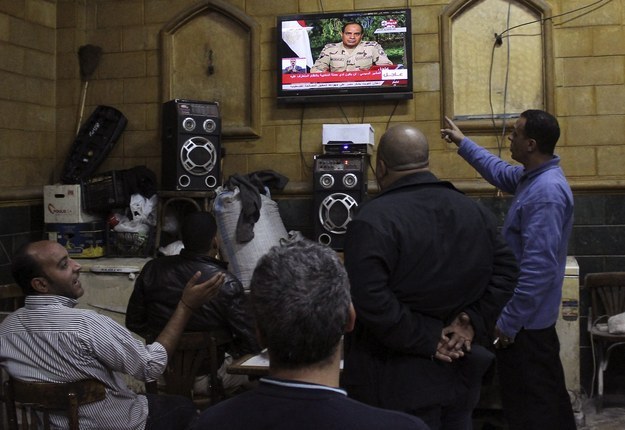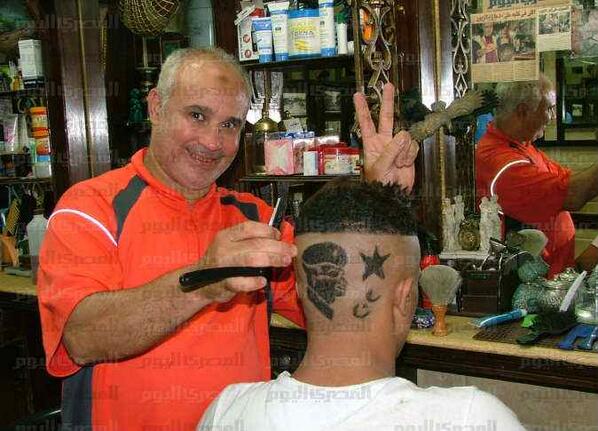 6.
But all the hoopla over Sisi has election observers wondering whether Egypt's elections can really be considered "free and democratic."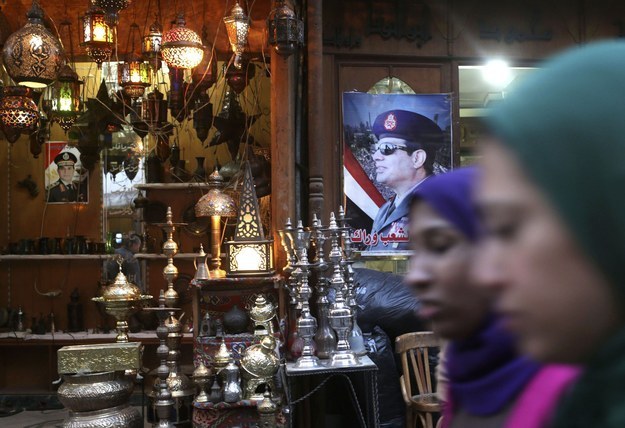 7.
Last week, election observers from the US-based group Democracy International said there were serious concerns that the current atmosphere in Egypt would taint elections.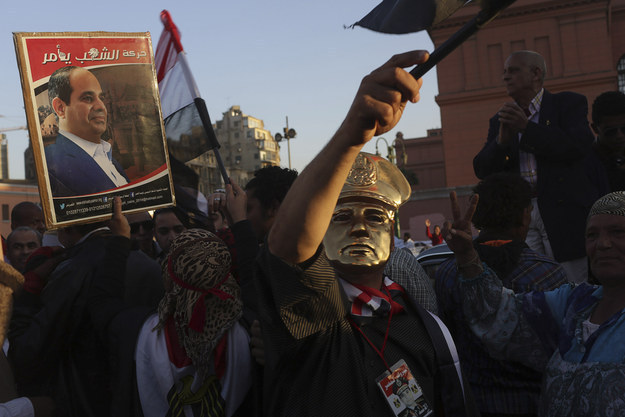 8.
They are worried that people will feel compelled to vote for Sisi, as the army's candidate, especially amid fears that militant groups in Egypt will step up attacks in the center of the country.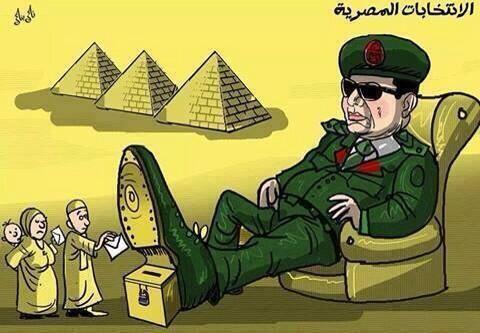 9.
"There is this idea that if you don't vote Sisi you are against the army, and therefore pro-terrorist," said Fatima Iskander, a 37-year-old mother of two in Cairo.
10.
"We all know what happened the last time we had a military man in power," said Iskander. "But there is this feeling that there is no other choice. In February, 2011 Mubarak was forced to step down from power following a nearly-30 year rule.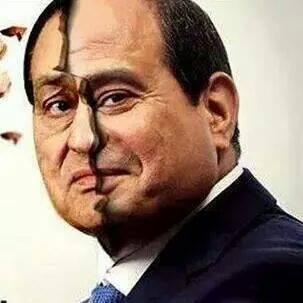 11.
Egyptians say they worried they are voting in another leader who will try to rule indefinitely.
12.
And there's been a few changes recently which have Egyptians worried that they are already giving up their hard-won rights. Protesters who came out to march against an anti-protest law have been arrested by the dozen.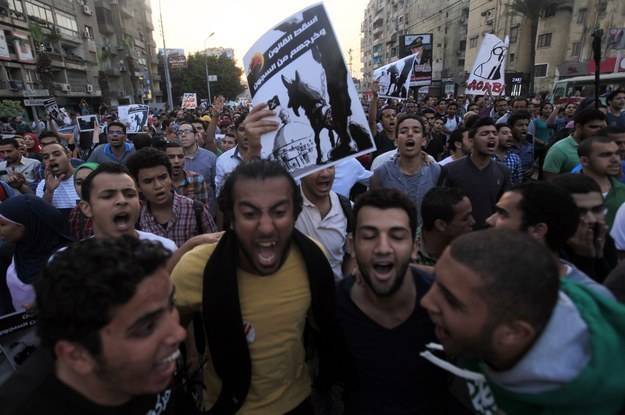 13.
Human rights groups say tens of thousands of Egyptians are in jail, many of them are being rushed through courts that have sentenced upwards of 600 people to death at a time in mass trials.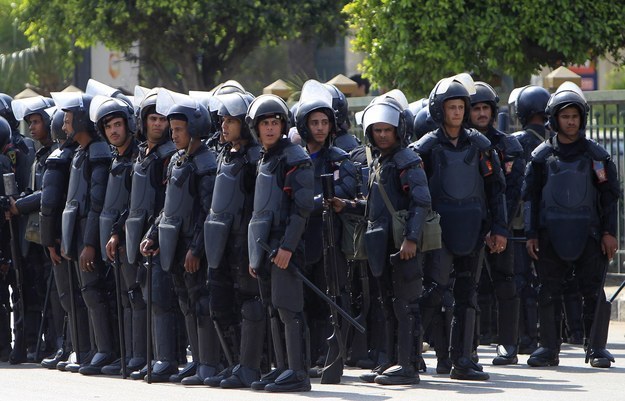 14.
Voices of dissent, including Egyptian satirist Bassem Youssef, have been silenced ahead of the elections. Many journalists have also reported intimidation.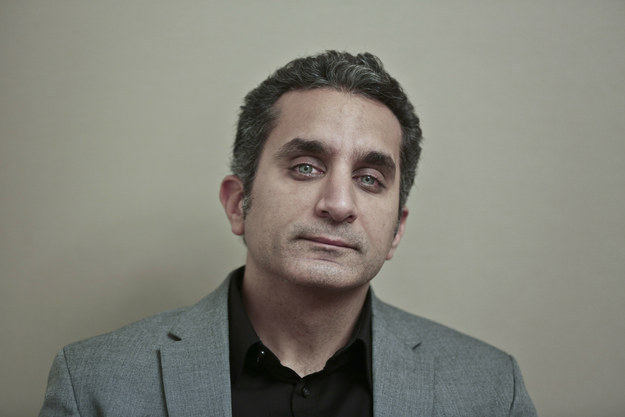 Many of the political activists who led Egypt's 2011 revolution against Mubarak are now in jail, and their political movements are now illegal.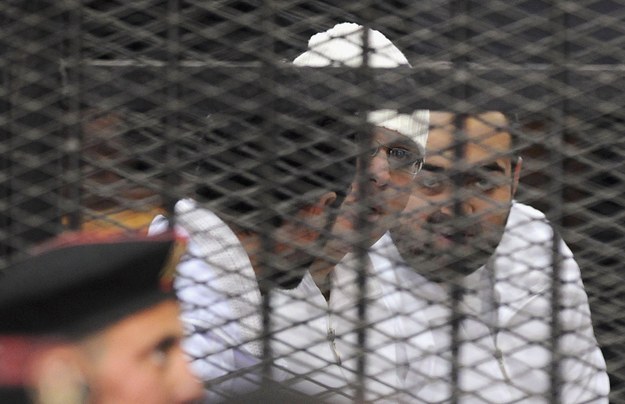 15.
While Egyptian police say they have arrested members of the Muslim Brotherhood for terrorism in Egypt, the attacks continue, and new groups with shadowy links to Al Qaeda are gaining ground.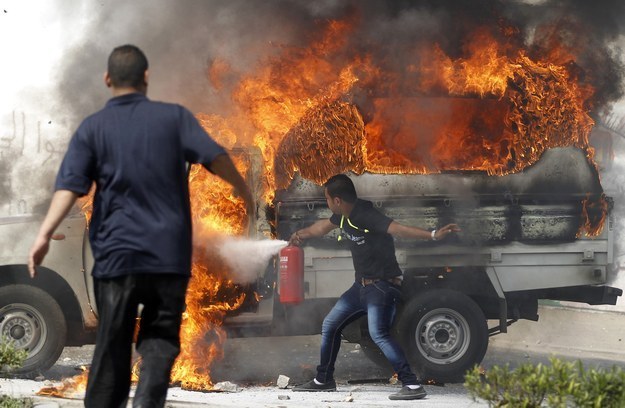 16.
Many young Egyptians say they will boycott the elections. "We do not feel like we can vote in this atmosphere," said Mai, a 27-year-old who would only give her first name due to concerns that Egyptians officials would punish whoever does not vote Monday.
17.
U.S. and E.U. officials have expressed hope that these elections will be "free and democratic." But in recent days they have been forced to admit that might not be the case.