People are absolutely LOVING it.
Many people reported having a hard time watching any scenes where Killmonger, Michael B. Jordan's character, was featured without a shirt — and there were MANY.
And that's because his character has millions of tiny bumplike scars littered all over his body, each one supposedly representing a life he's taken.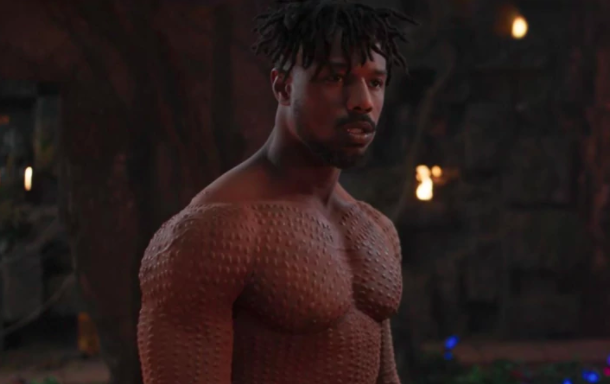 Even before its release, trypophobes were worried about being able to get through the movie.
Some even went as far as to warn others about seeing it.
Many were upset because all they wanted was to be able to stare at and appreciate Michael B. Jordan in peace.
Some were looking for solidarity with other trypophobes.
And some were willing to go to great lengths to not let trypophobia stop them from seeing the greatness that is Black Panther.
But whether you experience trypophobia or not, there's one thing we can all agree on: WAKANDA FOREVER.