1.
From My Preschool Teacher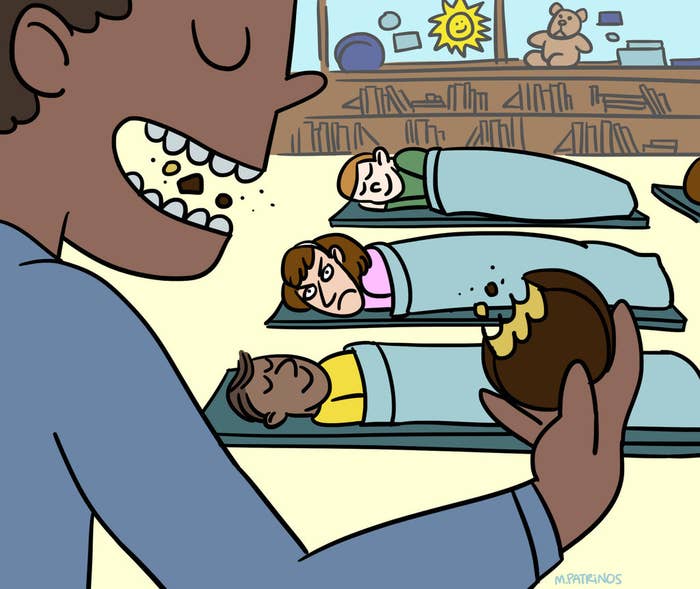 2.
From a Boy in My Fifth-Grade Class
"I am really impressed that you know all of the words to the obscure song 'My Mother's Wedding Day' from the musical Brigadoon. Like you, I was also not allowed to watch The Brady Bunch last night, and instead caught the showing of that movie on PBS. If we were not but 10 years old, I would whisk you away to live together forever in that magic Scottish dale."
3.
From the Most Popular Girl in My Grade
4.
From That One Really Hot Senior Guy
5.
From a Native New Yorker
6.
From a Theater Major
"Hey, girl, when you auditioned for that college show, and then ran out of the theater crying because you thought you did such a terrible job, and then sobbed so hard that your shirt was soaked in the front, and then realized that you had left your backpack in the auditorium, and then had to go back in between auditions, and then the director looked at you sympathetically and said, 'Honey, are you OK? Do you need to find someone to talk to about this?' I just want to say that I thought you handled it very smoothly and convincingly when you said, 'I don't know what you mean. It's just allergies; I am fine.'"
7.
From a Theater Director
"Yes, I was just staring at your boobs while you gave a long and complicated answer to my interview question. But something about how you explained the 'real meaning' of Our Town caught my attention. I'm going to hire you to work in this theater, and I'm going to sign myself up for some intensive therapy to get over my lecherous ways. Thanks for teaching me so much in just a few minutes. Also, and I say this without any agenda, your hair looks great!"
8.
From a Salesperson at Bloomingdale's
"I know that most people would visibly flinch at receiving a bridal registry listing for a friend's second wedding, especially if they've never been married themselves, but you really covered your agitation with that very deep breath through your nose. Good for you!"
10.
From a Chipotle Crew Member