Three Years After Teen Lesbian Couple Brutally Attacked, The Only Survivor Looks Back
In 2012, Kristene Chapa and her girlfriend were shot execution-style and left for dead. Now, Chapa prepares for her alleged attacker's trial — with the support of her increasingly LGBT-accepting southern Texas community.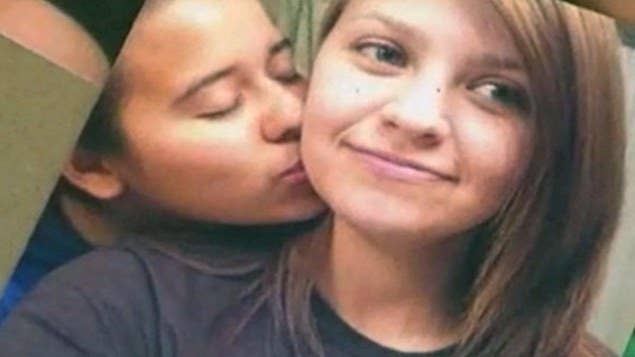 Kristene Chapa likes to spend her spare time teaching her niece T-ball skills. She has plenty of wisdom to offer; at the height of her high school career in suburban south Texas, Chapa, who is now 21, was the MVP of her softball team.
These days, she instructs on the field more so than she plays, since she suffers from paralysis on the left side of her body — the aftermath of a summer evening in June 2012.
Chapa was on a date with 19-year-old Mollie Olgin, her girlfriend at the time. While the teenagers stood together atop a windy bluff in a quiet waterside park, Chapa remembers a man walking by, then reappearing a moment later with a gun. He instructed the girls to walk down the bluff, where they were told to blindfold themselves. At the edges of the water in which Olgin had been baptized, they were sexually assaulted and shot execution-style. Chapa survived; Olgin did not.
On a drizzly Saturday morning almost three years after the attack, Chapa spoke with BuzzFeed News in the lobby of the Waldorf Astoria in Manhattan, where, later that night, she would receive a standing ovation at the 2015 GLAAD Awards. Chapa had never been on a plane before traveling to New York City for the event, which took place on the precipice of a new phase in Chapa's life. Back in 2012, while still in intensive care after waking from the attack, she had used sign language, pens and paper to describe the person who shot her for a police sketch; now, in just a few weeks, her alleged attacker David Strickland is set to stand trial.
"I'm tired of having to deal with this," Chapa said. She was soft-spoken, even-toned, and steady-eyed. "I'm tired of having to relive what happened to Mollie and I. I just want the trial to start already, and get it over with."
Chapa relives the ordeal all too often. She is in the midst of writing her memoirs with a co-author, which has been both triggering and cathartic — a paradoxical blend that many survivors who narrate their own trauma will find familiar.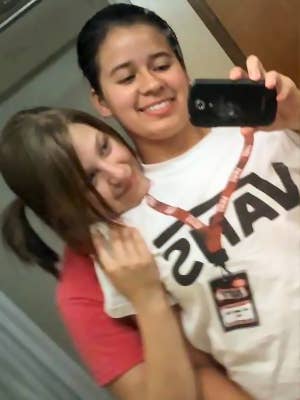 "It gets frustrating," she said about her book-in-progress. "I work a lot at night and need to get really into detail, which triggers my PTSD." But, she added, "It's very therapeutic to get my feelings down. It makes me feel better at the end of the day." Chapa momentarily excused herself to dash off a quick message on her phone, deftly navigating the screen with her agile right hand while her left remained curled quietly in her lap.
Chapa is in physical therapy three times a week, traveling more than three hours from her small hometown on the Corpus Christi Bay to a rehabilitation hospital in Houston, where she is working to regain mobility on her left side. She worries about facing a future in which she might not be able to hold her children with both hands.
"I've gone through different phases," she said. "At first, in the hospital, I was very angry, and in denial. Then I started coming to realize… it was very emotional. I would cry a lot. For a while, I wasn't able to watch sad movies or listen to sad music. It was very hard. I'd be crying at night to where I was almost throwing up."
Through the emotional turmoil, her family and the south Texan community have been the backbone of Chapa's slow but steady recovery. Supporters of various stripes are integral participants in Chapa's GoFundMe campaign, which she and her family set up to offset the costs of her ever-mounting medical bills.
When she was younger, Chapa was afraid of coming out as a lesbian, worrying that her very Catholic town and "old-school" traditional family would reject her. But after the attack, her parents said they wished Chapa had told them sooner — they would have liked to have met her girlfriend, about whom they knew nothing until the shooting that rendered that meeting impossible.
In the immediate aftermath, debates flared over whether the shooting constituted a hate crime. Samuel Smith Jr., district attorney assistance for San Patricio County, told MSNBC: "I don't have any evidence to say, oh, [Chapa and Olgin] were engaging in some activity that made someone think that they were in a relationship with each other [...] Unless you can prove [a targeted hate crime], you don't indict [an alleged attacker] for it."
Hate crimes are notoriously hard to prove, and rarely prosecuted. But Chapa believes that what happened to her and her girlfriend was, undoubtedly, hate-driven. "[Strickland's wife] went to school with Mollie and Mollie's older sister," Chapa said. "Mollie's Facebook was viewable to the public." On the day of the attack, Olgin posted a Facebook status saying that she was about to go on a date, tagging Chapa with an accompanying emoji heart.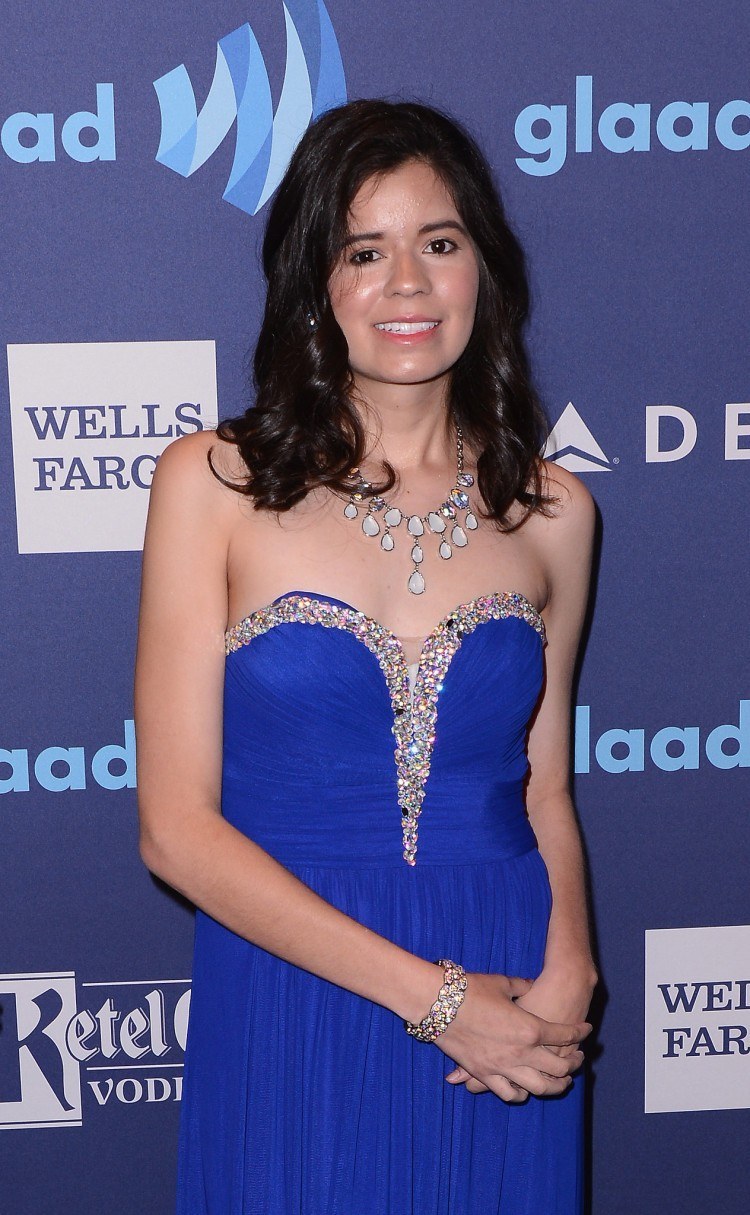 Chapa and Olgin dated for four months, and were relatively public about their relationship online and at school. "It [would be] hard not to know," Chapa said. "I do think it was a hate crime."
Smith, however, told MSNBC following the 2014 arrest that they only would have sought a hate crime indictment against Strickland "if we had the evidence to take to a grand jury." Nonetheless, he said, Strickland was "charged for a crime which carries the highest penalty in Texas, which is death or life without parole." Strickland is charged with capital murder, aggravated assault with a deadly weapon, aggravated sexual assault, and aggravated kidnapping.
Before the attack, Chapa kept her identity a secret from various members of her family and her community, fearing hateful reactions — but afterward, she was involuntarily outed on a national stage. "Pretty much everybody knows I'm gay now," she said. "I'm proud to just own it, own up to it. There's nothing wrong with it. It's who I am."
And the climate of LGBT acceptance in her small pocket of south Texas is decidedly warming. "My town is coming around," Chapa said. "There are a lot more gay people. I'm freaking out — I'm like, man, where was all this when I knew I was gay [when I was younger]? They're out, and they're happy, and they're not afraid to show their colors."
Later that night, Chapa stood onstage at the GLAAD Awards, reflecting on all the support she has received — support that Olgin will not be able to witness. "I just wish Mollie was here," Chapa said. "She would have loved to see all of this, all the support from everyone. I know it's a tragedy, but it also brings a lot of people together, and shows all the great people out there that [are] willing to help and have good hearts. It's hard to be gay in south Texas, but I believe that God loves everybody — no matter if you're gay or straight."