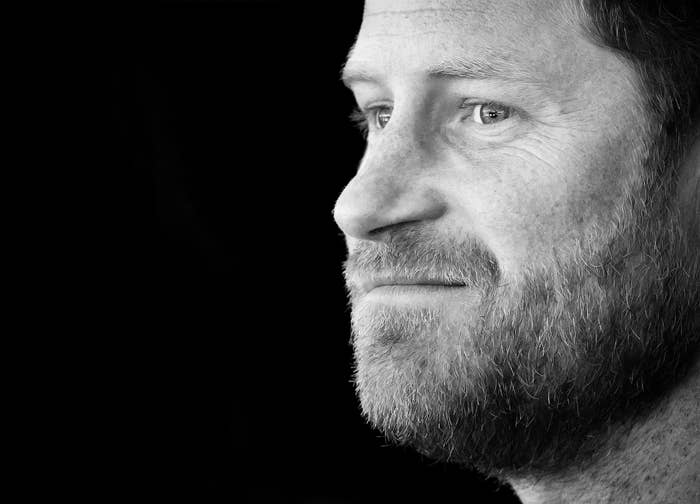 "I love my father," Prince Harry insisted in an ITV interview with Tom Bradby that aired on Sunday, ahead of the release of his new memoir, Spare, out today. "I love my brother, I love my family." He tripped over his words slightly as he finished: "I will — always do." He dreams of reunification, he said, and is certain it will happen one day. "I would like to get my father back; I would like to have my brother back."
Bradby questioned how Harry could possibly think reunification is possible, given that "you haven't so much burnt your bridges as taken a flamethrower to them."
"I'm not sure how honesty is burning bridges," Harry responded, pointing out that before he'd started sharing more of his story publicly (in an explosive 2021 Oprah interview, Netflix's recent Harry & Meghan docuseries, and now his memoir), the King and his heir had already shown "absolutely no willingness to reconcile."
"You know," he added, "silence only allows the abuser to abuse."
It's a fascinating exchange considering what Harry's had to say about his estranged family in recent weeks. Spare was leaked in Spain earlier this month, meaning enterprising journalists began translating and posting stories about the book's most shocking revelations. Harry claims William, his father, and his stepmother Camilla collaborated with or outright planted stories in the press to discredit Harry and his wife, Meghan Markle, for their own personal gain. He also alleges Prince William once physically assaulted him, and that their father, upon Harry's birth, told Princess Diana, "Wonderful! Now you've given me an heir and a spare." (The Palace has not publicly commented on any of these allegations.)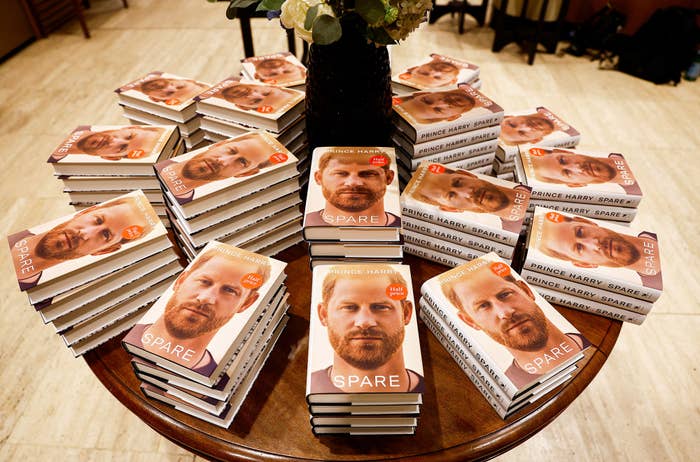 Despite directly accusing his family members of abusing him and Meghan, Harry wants, or at least says he wants, a relationship with his abusers. Perhaps he really does believe that healing can only begin once every grisly truth has been publicly revealed. But what's clearer than ever according to Spare and Harry's interviews surrounding its publication is that he holds much more contempt and blame for the press's part in his family dissolution than he does his family members themselves. Their alleged collusion with the media — Harry's archnemesis since the tabloids' relentless harassment of his mother before her death — has clearly hurt him deeply, but not enough to consider reunification off the table. Not even the royals' racism is enough.
In the ITV interview, Harry suggests he doesn't actually think they're racist at all. "In the Oprah interview," Bradby asked him at one point, "you accuse members of your family of racism—"
"No," Harry interjected. "The British press said that, right? Did Meghan ever mention 'they're racists'?"
Bradby brought up the most incendiary aspect of that Oprah interview: when Meghan said someone in the family had wondered what color their baby would be when he was born. "Wouldn't you describe that as essentially racist?" Bradby asked.
Harry would rather blame the media, after all, for turning "Willy" against Meghan than consider the possibility that his family could indeed have qualms with a Black woman at Buckingham Palace.
Harry disagreed, chalking up the offensive comment to unconscious bias. "Once it's been acknowledged or pointed out to you as an individual, otherwise an institution, that you have unconscious bias, you therefore have an opportunity to learn and grow from that," he explained. "Otherwise, unconscious bias then moves into the category of racism."
As an example, he cited a recent incident involving Lady Susan Hussey, who'd served as Queen Elizabeth II's lady in waiting for more than 60 years. The longtime member of the Buckingham Palace household resigned after Ngozi Fulani, a Black woman and prominent advocate for survivors of domestic abuse, said Hussey touched her hair and repeatedly asked her where she "really came from."
"Meghan and I love Lady Susan!" Harry said. "We think she's great. I know she never meant any harm at all." This was a case of "unconscious bias" rendered into something far darker by the tabloids, the real "antagonist" here, he argued, which created a distorted view of the situation. Harry seemingly has more sympathy for Hussey than he does for Fulani, who, after coming forward with her story about a racist incident that left her deeply rattled inside the palace walls, has said she's been subjected to still more "horrific abuse" on social media, forcing her charity, Sistah Space, to temporarily close its doors out of a fear for workers' safety.
Disappointing, but not surprising. Harry would rather blame the media, after all, for turning "Willy" against Meghan than consider the possibility that his family could indeed have qualms with a Black woman at Buckingham Palace.
"This is the issue with Harry: cakeism," tweeted the Black British writer Jason Okundaye as the interview aired. "He wants to condemn his family members so they can 'grow,' but only wants to call it 'unconscious bias' because calling it racism requires him to unravel the institution of monarchy itself." Okundaye continued, "People need to stop deluding themselves that Harry and Meghan are taking down the monarchy. They are ultimately pursuing reform for the monarchy's benefit — their vision is a 'multicultural, diverse' monarchy but the basis of its wealth and power is unchanged."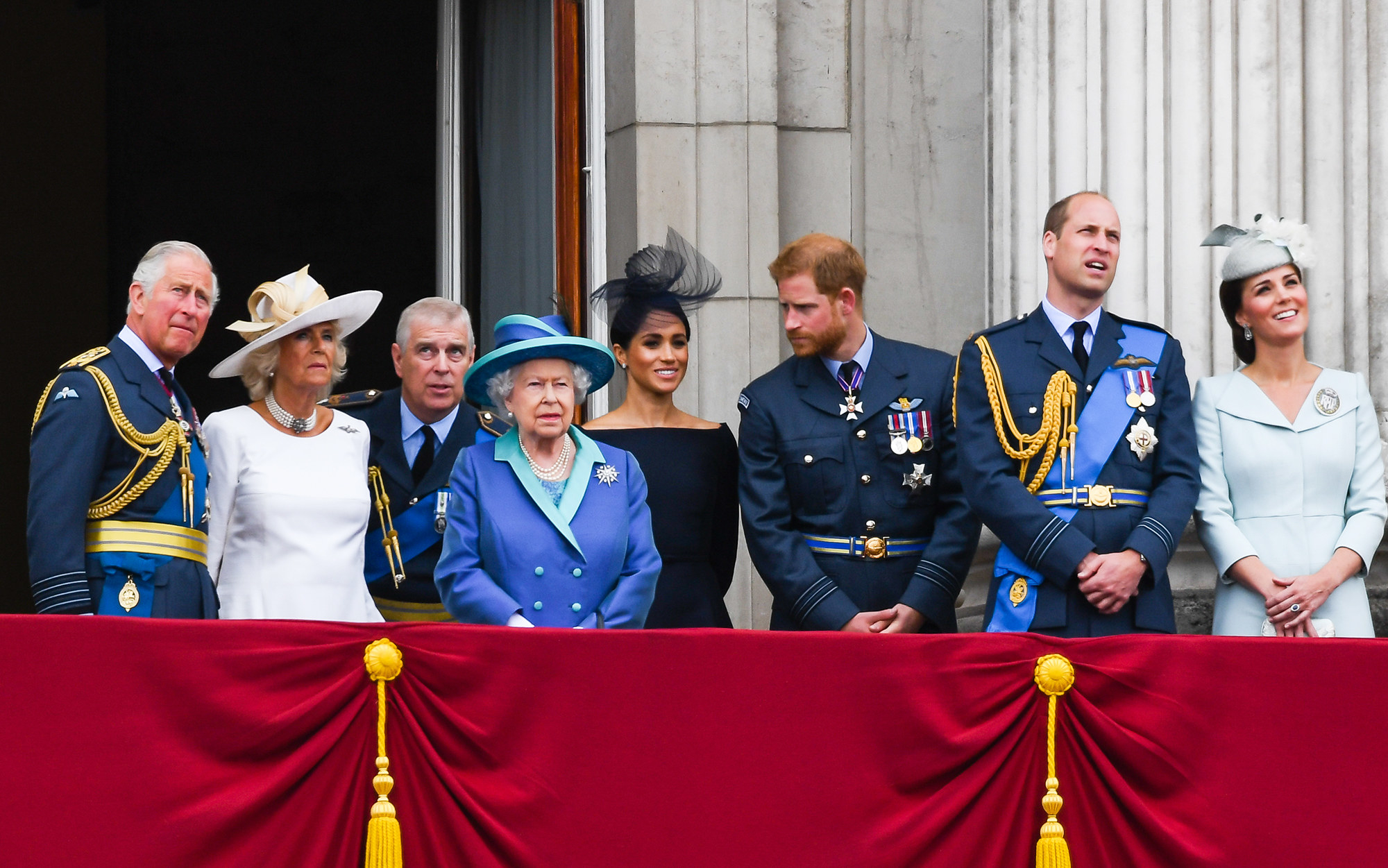 And of course, splitting hairs over the difference between racism and "unconscious bias" hasn't endeared Harry any further to those who were outraged over the insinuation in the first place. Robert Jobson, the royal editor at the Evening Standard, tweeted on Monday that, given Harry says neither he nor Meghan said the royal family was racist, perhaps they should return the award they received in New York last month from the Robert F. Kennedy Human Rights Foundation for their "heroic stand" against "structural racism" in the monarchy. Honestly, the guy's got a point.
But any good faith criticism of the former prince is likely indistinguishable to Harry from the overwhelming slurry of often racist garbage that has characterized so much of the coverage of him and his wife over the past few years. "A white-hot hatred of the press rages through the book," Lucy Pavia writes in her review of Spare for the Independent. She quotes Harry writing that Charles "hated [the press's] hate, but oh how he loved their love… compulsively drawn to the elixir they offered him." But, Pavia notes, clearly Harry's "own fixation is compulsive too." And "in an online world his effort to correct every falsehood written about him looks like shouting at the sea."
To much of the British press, Harry's tell-all is only a sign of his terrible hypocrisy.

"Spare is about the torment of a royal in the age of the smartphone and Instagram," argues Charlotte Higgins in her Guardian review, "a torment of a different order from even that suffered by his mother, and certainly by Princess Margaret, forbidden from marrying the man she loved by her own sister." Harry admits in the book to spending years reading what seems like every vile word ever published about him, from the front page of the tabloids to randos' social media feeds. His therapist suggested to him that he might be addicted to it.
To much of the British press, Harry's tell-all is only a sign of his terrible hypocrisy. James Marriott in the Times writes that "although he claims to despise the intrusions of the press, Harry craves being the centre of attention."
"I may be old-fashioned," Philip Hensher concludes in his Spectator review, "but I don't consider that the appropriate person to advocate any restrictions on published writing is somebody who has only ever, it appears, read one book under the demands of his very expensive schooling, and who evidently regards our noble trade with undiluted contempt, which may of course be justified, and unmitigated ignorance, which never is."
Spare was never going to change the minds of Harry's haters. But even those who were rooting for the prince's escape from his gilded cage — this was a boy who grew up knowing that he existed in large part as a potential organ donor for his more important brother — are starting to wonder where he's really going with all this. According to a survey conducted this week by YouGov, only a quarter of Britons have a positive view of the Duke of Sussex, a seven-point drop since his favorability was polled in December. Most significantly, younger people, who've been much more likely to be pro-Harry, are turning on him too: 41% percent of young Brits approve of him, while the same percentage disapprove — an astonishing drop from his 20-point lead in December, when 49% held a positive view compared to just 29% negative.
Perhaps it is precisely Harry's "cakeism" that's bothering younger generations in the UK, a full two-thirds of whom would like to see the monarchy abolished. Even in the US, Harry and Meghan's adopted home, where they've enjoyed a more favorable reception, the tide seems to be turning against them, argues Sarah Lyall in a piece today for the New York Times.
While there's plenty of sympathetic material in Spare — many reviewers have pointed out that Harry's aching for his mother is the most poignant element of the book — there's also Harry taking pride in killing 25 Taliban soldiers by othering them, according to what he says was the army's way of rendering the enemy inhuman; there's Harry writing, explicitly, that his "problem has never been with the concept of monarchy." What we're left with is not a heroic freedom fighter against institutional racism and oppression, but a traumatized young man of enormous privilege who wishes his family wasn't quite so fucked up and would generally do a little less racism (sorry, "unconscious bias") — and not because racism is bad, necessarily, but because it's hurting him personally. That someone is getting harder and harder to root for. ●
Shannon Keating is a writer, jeweler, and culture critic. She lives in northern England.