Marion Barry, Former D.C. Mayor, Dies At 78
The former mayor and long-serving D.C. Council member's death was confirmed early Sunday morning.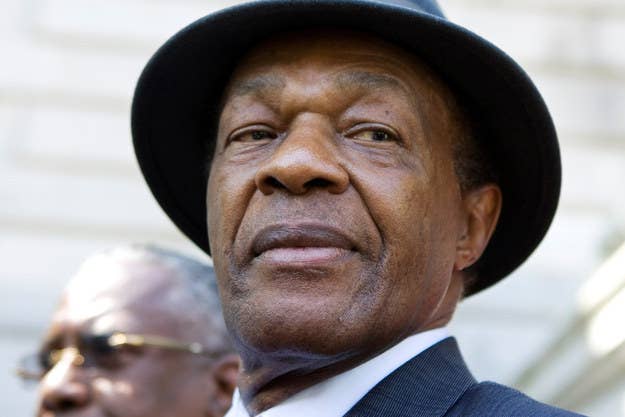 Marion Barry, Washington D.C.'s former "mayor-for-life" and councilman died around midnight, multiple sources confirmed.
Barry, who was a four-time mayor and later served as a member of the D.C. Council, was both praised and derided for his complex history. An original member and first chairman of the Student Nonviolent Coordinating Committee (SNCC), Barry transitioned from civil rights activist work and into elected office with a seat on the D.C. school board in 1971.
In 1979, Barry was elected mayor of D.C. and served three terms before being arrested in 1990 for crack cocaine use and possession, and was convicted of possession. After serving a brief prison sentence, Barry was re-elected to D.C.'s mayoral seat in 1994. He did not run for mayoral office again, but returned to politics as a council member representing D.C.'s Ward 8.
Barry remained "Mr. Mayor" to D.C. citizens and reporters alike, eventually embracing the moniker given to him by local press. In an obituary posted early Sunday morning, The Washington Post called Barry "the most influential and savvy local politician of his generation."
He is survived by his son Marion Christopher Barry.
Barry's death was initially reported by WUSA9's Bruce Johnson and confirmed by NBC Washington reporter Tom Sherwood.