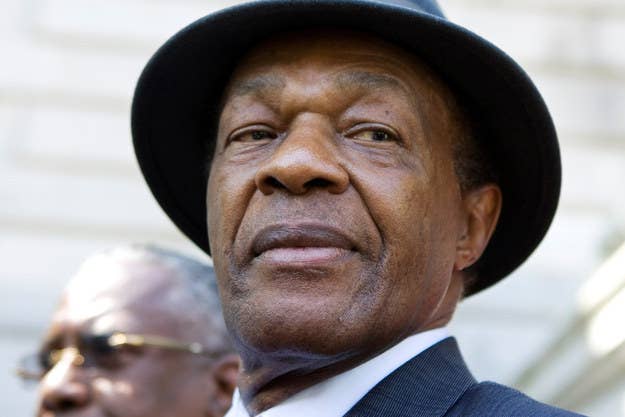 Marion Barry, Washington D.C.'s former "mayor-for-life" and councilman died around midnight, multiple sources confirmed.
Barry, who was a four-time mayor and later served as a member of the D.C. Council, was both praised and derided for his complex history. An original member and first chairman of the Student Nonviolent Coordinating Committee (SNCC), Barry transitioned from civil rights activist work and into elected office with a seat on the D.C. school board in 1971.
In 1979, Barry was elected mayor of D.C. and served three terms before being arrested in 1990 for crack cocaine use and possession, and was convicted of possession. After serving a brief prison sentence, Barry was re-elected to D.C.'s mayoral seat in 1994. He did not run for mayoral office again, but returned to politics as a council member representing D.C.'s Ward 8.
Barry remained "Mr. Mayor" to D.C. citizens and reporters alike, eventually embracing the moniker given to him by local press. In an obituary posted early Sunday morning, The Washington Post called Barry "the most influential and savvy local politician of his generation."
He is survived by his son Marion Christopher Barry.
Barry's death was initially reported by WUSA9's Bruce Johnson and confirmed by NBC Washington reporter Tom Sherwood.
A cause of death has not been released by Barry's family or medical officials, though his health had become increasingly frail in recent years.
Barry spent much of the beginning of the year in the hospital and medical rehab, coping with ailments that included a blood infection. Despite his failing health, he had pledged to serve the remainder of his term.
More recently, he was hospitalized Thursday after he reportedly felt sick, possibly with a urinary tract infection. He was released from the hospital Saturday and had been scheduled to do an interview with Oprah on Nov. 25.
Barry had fought off health problems for years. In the 1990s, while he was mayor, he survived prostate cancer. He also had diabetes and in 2009 he had a kidney transplant.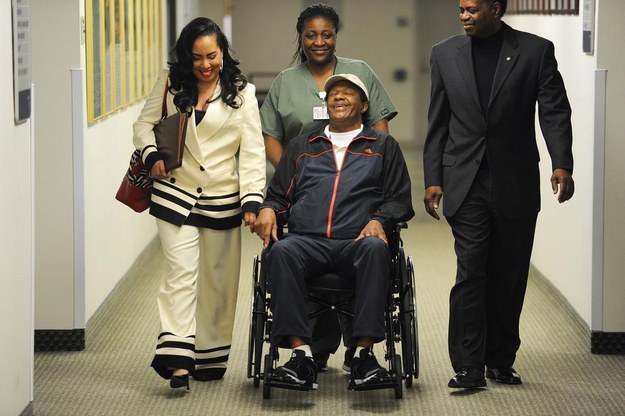 Barry was born in Mississippi, grew up in Tennessee, and eventually moved to D.C. as a leader in the Civil Rights movement.
Barry was born March 6, 1936. He never knew his father and was one of nine kids raised by his mother in Memphis. He initially became involved in the Civil Rights movement while attending LeMoyne College, in Memphis. He later had stints at several other colleges, and became known as a vocal supporter of the Civil Rights movement.
His involvement with Civil Rights eventually took him to D.C. in 1965, where he headed up the Student Nonviolent Coordinating Committee.
Washington, D.C., Mayor Vincent Gray issued a statement expressing sadness over Barry's death.
On Sunday morning President Obama released a statement on Barry's passing:
Michelle and I were saddened to hear of the passing of Marion Barry. Marion was born a sharecropper's son, came of age during the Civil Rights movement, and became a fixture in D.C. politics for decades. As a leader with the Student Nonviolent Coordinating Committee, Marion helped advance the cause of civil rights for all. During his decades in elected office in D.C., he put in place historic programs to lift working people out of poverty, expand opportunity, and begin to make real the promise of home rule. Through a storied, at times tumultuous life and career, he earned the love and respect of countless Washingtonians, and Michelle and I extend our deepest sympathies to Marion's family, friends and constituents today.
His vision, and his hard work, helped to transform Washington into the world class city it now is. Mayor Barry was, as we all are, a complicated man and a person who had to deal with many personal issues. But his focus on those who are often without a voice in this community and his critical role in creating economic opportunity too long denied many of the city's residents are significant parts of his legacy. I want to extend my deepest sympathies to Mayor Barry's family. My thoughts and prayers are with them.
This post is developing...