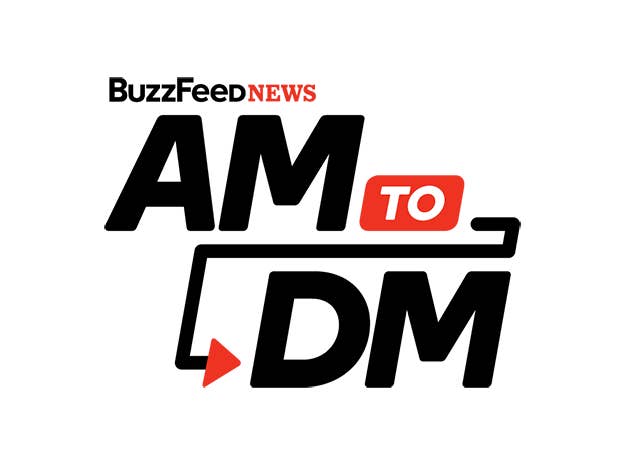 Of all the buzzy phrases that define modern journalism, "pivot to video" is one of the few that still has a bite (unlike, say "fake news"). And it should. We've seen decisions to stop doing original reporting and start producing commodified slideshows ricochet through the industry. Which is why it wasn't surprising, when we began building a video team based in the newsroom, that Editor in Chief Ben Smith's old friend Dylan Byers at CNN asked, "Can BuzzFeed Survive the Shift To Video?" The story, as all stories with question headlines do, predicted "no."
More than a year later, I'm relieved to say that the answer is pretty clear: We're well on our way to figuring out how video can be an intrinsic part of a contemporary news operation, along a familiar spectrum from quick debunks to fun social news to deep investigations and cleanly produced live broadcasts. Our mission has grown more focused at a time when the demand for news is obvious: We break new news, we inform, and we fight for our audience. I won't say that the massive industry shifts toward entertaining video haven't made us nervous, but we are lucky to have colleagues on our entertainment side focused on that mission, while we've had support from CEO Jonah Peretti and BuzzFeed to stay on our long-term goals.
We've done this in a climate that's become increasingly inhospitable to difficult reporting because we know a few things to be true. Text is an excellent way to deliver information, and video has become increasingly easy to watch in the palm of your hand. But we believe that both video and text require reporting to be truly great. So we approached adding video to the newsroom with two things in mind: We only marry text and video when it makes sense, and we use reporting for both.
Which brings me to our big new project: AM to DM, a live morning news show broadcast straight to Twitter. We're extending to the show a slogan coined by our old friend Steve Kandell: "All the news too lit for print" (with apologies to the Gray Lady). The external response to it has already been amazing, both on Twitter and from advertisers. The internal response is why we feel so good about it: Many of our staff see the promise intuitively, including the half dozen of whom have fully or partially gone to work on the show.
But it's also taken a massive effort to get it this project off the ground, and we've brought in more than a dozen great new people to build a production operation that's new for a digital outlet like ours.
This is the point where, if I were a media reporter, I would ask: Is this the pivot everyone has been dreading? I don't think so.
AM to DM is, like many of the other video projects we've pulled off over the last year—election night, an Oscars watch party, hours-long live streams at protests, and mini documentaries—rooted in one idea: extending and amplifying, not replacing, our journalism. Across the board, investing in journalism pays off. Jim DeRogatis' deeply reported story on the most recent allegations of sexual abuse against R. Kelly is at nearly 3.5 million views, and his follow up surpassed a million views. Our investigative series on Russia-linked assassinations on British soil was read by millions, and hundreds of thousands read Melissa Segura's reporting on a Chicago detective accused of framing dozens of people—and it led to one man being released from prison. Our breaking news team's updates on Harvey and Irma were only made stronger by pairing video producers with reporters, and by having video journalists across teams doing their own original reporting.
Video is an extension of what we do, not a liability or a threat to our journalism.
Of course, I'm not pretending to predict what the future will hold for BuzzFeed News, much less the news industry at large. What I do know is that we've had an amazing opportunity to experiment and grow and change all without losing the core of what we do: report to our growing audience.
This piece is being published jointly with the Columbia Journalism Review.