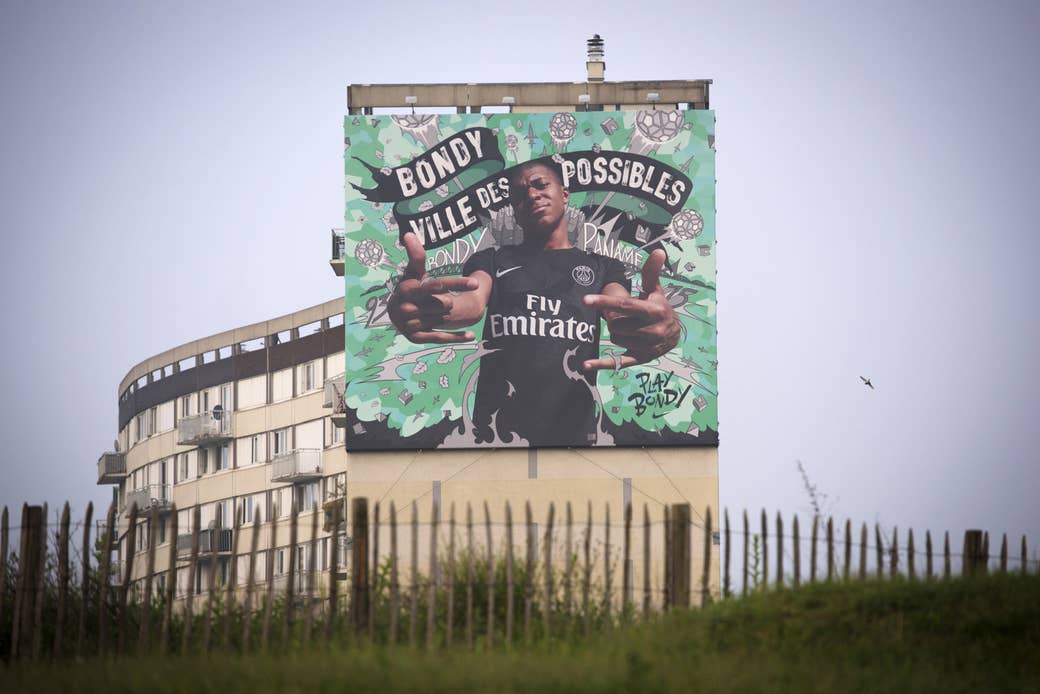 Atop Paris's famous Champ de Mars gardens lies its even more prominent Eiffel Tower — a gargantuan lattice ironwork that millions of people from around the world flock to visit annually. Like all landmarks of cosmopolitan cities, the site is picturesque, nostalgic, and crowded — the hustle and bustle of citizens and visitors alike, colliding daily. About 15 yards from the main entrance, you'll see a row of young men, largely of African descent, aiming to make as much money as they can from passersby, selling anything from mini Eiffel Towers to French flag pins. At the end of their day, some will pack up and take the Metro past the Périphérique to the banlieues; from the ritzy city center where they spend their day to the isolated, low-income suburb enclaves of mainly black and brown people who have been denied significant mobility or opportunity, the cité tower blocks in the shadows of the shimmering lights of the notoriously low-lying city.
These Parisian banlieues are home to many African and Caribbean immigrants and their French-born or -raised children, including many of the soccer superstars celebrated for bringing a World Cup victory to France for the second time in the country's history last weekend. Kylian Mbappé, who won the tournament's Best Young Player Award, grew up with a Cameroonian father and Algerian Mother in Bondy; Paul Pogba, whose parents are Guinean, has spoken openly about his family's experience in Roissy-en-Brie; Blaise Matuidi was raised in Fontenay-sous-Bois, a community in the city's eastern suburbs, with Angolan and Congolese parents. The names go on: N'Golo Kanté, Presnel Kimpembe, Benjamin Mendy, and Steven Nzonzi all grew up and were discovered in similarly constructed neighborhoods centered around immigrant communities that had access to a wide network of soccer clubs.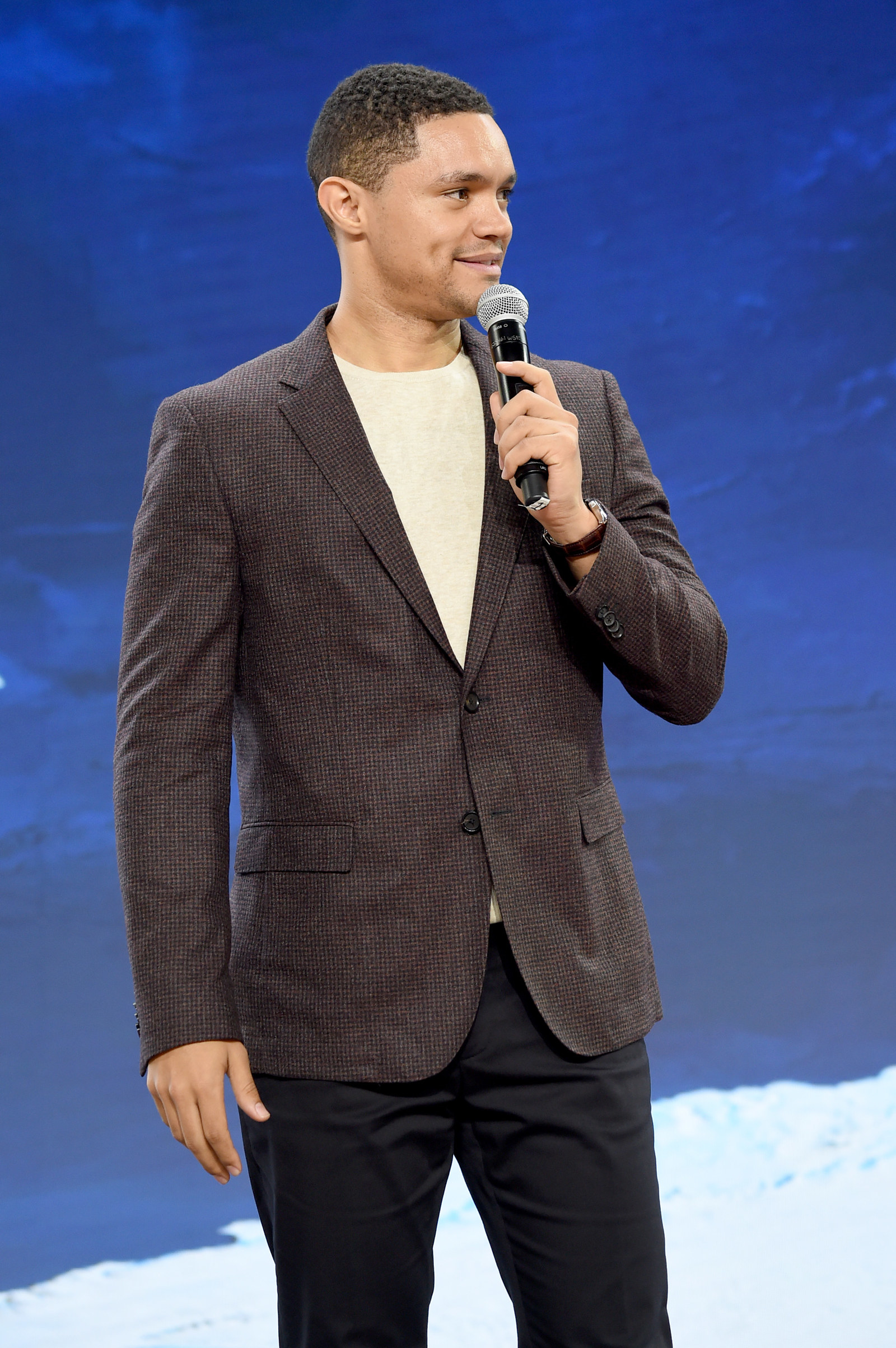 Now, in the limelight of their success, and with the diaspora communities in France and worldwide openly celebrating the dualities of their peripheral identities, the French establishment is pushing back, insisting that the players are purely "French" and that to bring up their African heritage is a racist sentiment. All this resulted in the French ambassador to the United States sending a stern letter to Daily Show host Trevor Noah this week for jokingly remarking that "Africa won the World Cup."
Identity in France is a fraught conversation. As a tool of supremacy, the country has leveraged the bestowment of "French identity" at will, using citizenship as a reward for shedding the vestiges of the colonized nations that African migrants had previously called home. It is a complex narrative that comes with reconciling some painful truths of imperialism and colonization. Moreover, the liberal overcorrection of the ahistorical "one France" serves as a thin barrier to confronting the reality of centuries of black French citizens being categorically discriminated against, at all levels of society — from being obstructed in acquiring suitable housing, employment, and education for generations to being racially profiled for identity and nationality checks. In a 2016 report from the French National Institute for Demographic Studies, or INED, a survey of more than 22,000 case studies of second-generation French citizens of African descent identified that second-generation African immigrants continue to be "highly disadvantaged" in the labor and education market.
This is all overridden, of course, if they showcase exemplary value on a stage such as this year's World Cup — or in outlier cases like the "Spiderman" story from earlier this year, in which a young Malian migrant man literally scaled the front of a building, climbing four floors to save a toddler who was dangling from a balcony. While it is certainly true that the far right in France has used the label of "African" to ostracize black citizens and their immigrant and/or refugee families, with an emphasis on putting "native French first," their more cosmopolitan counterparts approach the matter as a meritorious allocation that comes with an asterisk: When you are not succeeding at the highest level then you are swiftly shellacked for it and reminded of how French you are not. This was the experience of the 2010 French World Cup team during their resounding collapse in South Africa when France exited the tournament at the group stages. If you are not fortunate enough to be a transcendent talent in sport, create a national sensation of impressive feat, or establish acclaim in a crossover entertainment market like artists such as Imany, then the acceptance of your "Frenchness" as an average citizen comes with an implicit social contract. It's shown in the form of inquiry as to where your family is "originally" from — shedding all veneer of a "common French heritage" as merely a matter of niceties and wishful thinking.
For these reasons, insisting on a narrative of colorblind citizenship flies in the face of the history of French socialization. It is a systematic demand that French culture comes complicit with assimilation, as if there is a magical threshold of assimilation possible to supersede ingrained stratifications within society. Dismissing their African heritage makes French Africans no more likely to get an apartment on the other side of the Périphérique, or obtain better jobs. Nor will it change the insults levied by the National Rally (formerly known as the National Front) led by Marine Le Pen. Separating the most successful soccer players in the world from any narrative that ties them to immigration is impractical to their reality as well; their lives are impacted by these stories through family and friends. The communities they grew up in were filled by people who were overwhelmingly reminded of their dual realities daily; their heritage and their citizenship, an inescapable truth. Their parents may have been naturalized, but as the INED report indicated, more than half of those polled think that European-descended French citizens do not regard them as French — and that is a disconnect that persists in their daily existence in the margins of urban enclaves.
It is important to note that this embrace of African identity is not a distinction that is being forced onto the players. The kinship that is evident across the French team was drawn from identifying a shared experience of first-generation culture — navigating two worlds and celebrating them both simultaneously — which has been adopted throughout their championship run. Kimpembe's bluetooth speaker became a viral sensation of its own, with his Instagram feed showcasing the team singing and dancing to iconic Afrobeats and coupé-décalé, and swaying to zouk and kompa in the Russian airports between games.

When they finally achieved their hard-fought dream of winning the World Cup, Pogba brought out his mother and brothers — Mathias and Florentin, who play for the Guinean national team — and, in jubilation, performed the Shaku Shaku and Gwara Gwara dances on French national TV. In the days since, players have honored their parents in heartfelt messages, acknowledging the shared dream and immigrant heritage they derived from. The desire to remove these very African markers of their identity is not coming from the players themselves. Instead, it comes from a populace that has a political investment in reaping the spoils of a French win from "one France" but still fails to come to terms with an emerging spirit of self-determination brought about by a history of disenfranchisement. The players are claiming their birthright, as is their entitlement; but they are also sharing their family and legacies with pride on their own terms. Together, they are reclaiming what they have constantly been reminded of growing up and turning it into a source of fellowship with their banlieues and beyond.
Divorcing the players from their heritage in the public sphere is not only about sanitizing the fact that the white population of France has refused to confront their race-based discrimination — right down to failing to measure metrics that could substantively track or assess progress across race- or ethnicity-based lines — it is also about diverting the discourse around France's sins. A superimposed graphic showing all of the French team's roots highlights just how much France owes its success to Africa and the Caribbean — a fact that should be painfully obvious — and that these communities, despite being pushed to the margins, continue to produce the best the country has to offer.
But at its worst, it leaves those communities with immense pain and few answers, as was the case of Adama Traore, the young French man, son of Malian immigrants from the Parisian banlieues, who died in police custody under suspicious circumstances on his 24th birthday, two years ago. These stories are France's stories too — the successes, the failures, and the deep postcolonial pain that has and will continue to reverberate for years and generations. What lies in the chasm between the narratives of the country is the notion that if all groups, black, blanc, beur, collectively embrace a singular French identity, we can somehow adopt the successes, abandon the shame, and present a unified front of liberty and growth — a concept that only serves as a panacea for the white population.
The view from the top level of the Eiffel Tower is majestic and resplendent in the ways that pictures will never quite do justice to. If you squint just a bit, you can start to make out the edges of the banlieues of Paris where thousands of French and Francophone people live — people who don't have the kind of undeniable soccer talent necessary to attain exclusively French citizenship. In these suburbs, people cheered on their hybrid communities, which were front and center as a result of the World Cup. What has previously been relegated to the far corners of the horizon is now in full beam of the spotlight, at great discomfort to the many who want to rob the soccer team — and all those who look like them and share their roots — the chance to celebrate their dual identities on a global scale. There may indeed be one France, but it is a France made up of many faces, and those whose roots extend far beyond these borders should be able to lay claim to France without suppressing claims to a heritage elsewhere.