1.
Because on July 1st, your student loan rates doubled from 3.4% to 6.8%.
2.
10 million students nationwide will lose $1,000 per year from the higher rates, and even more under the House GOP plan.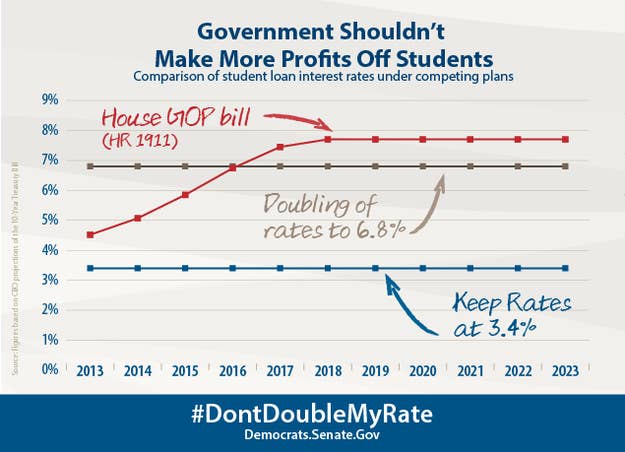 3.
If you had that money, you could buy...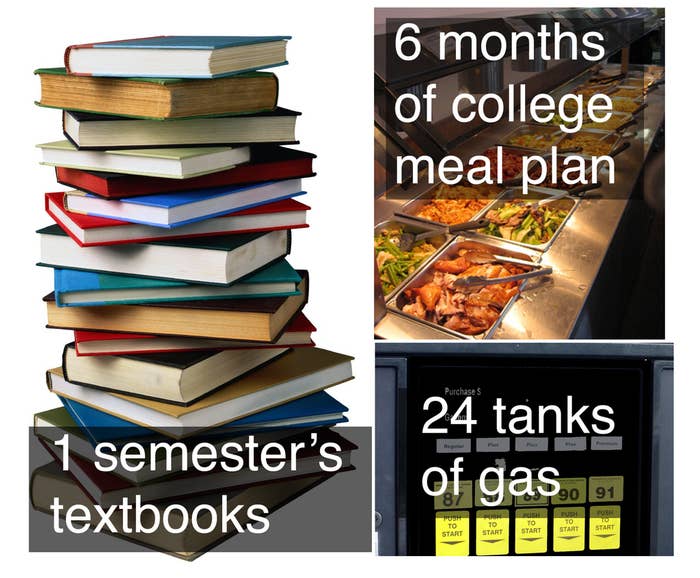 4.
Student loan debt in America has reached $1 Trillion…
5.
$85 Billion of which is past due.
6.
The government profits off these student loans, while you suffer.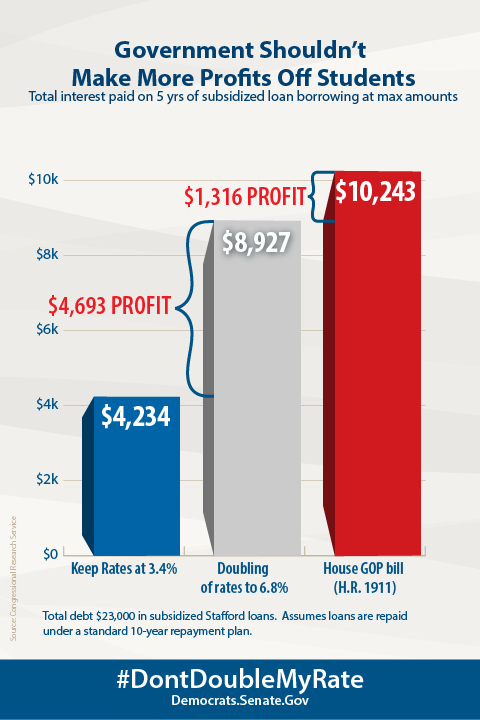 7.
60% of all students take on some student loan debt.
8.
41% of you with loans will be delinquent at some point, severely hurting your credit scores.
9.
Student loans are the second-largest source of consumer debt in the United States after home mortgages.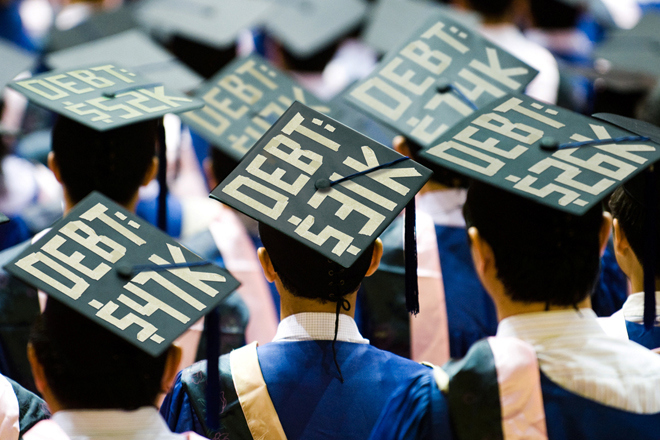 10.
Banks only pay ¾ of a percent, and you shouldn't have to pay more than the banks!
11.
And higher education costs are already too high!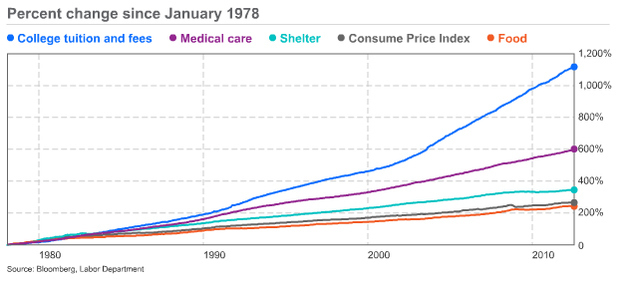 So tell Congress, #DontDoubleMyRate!