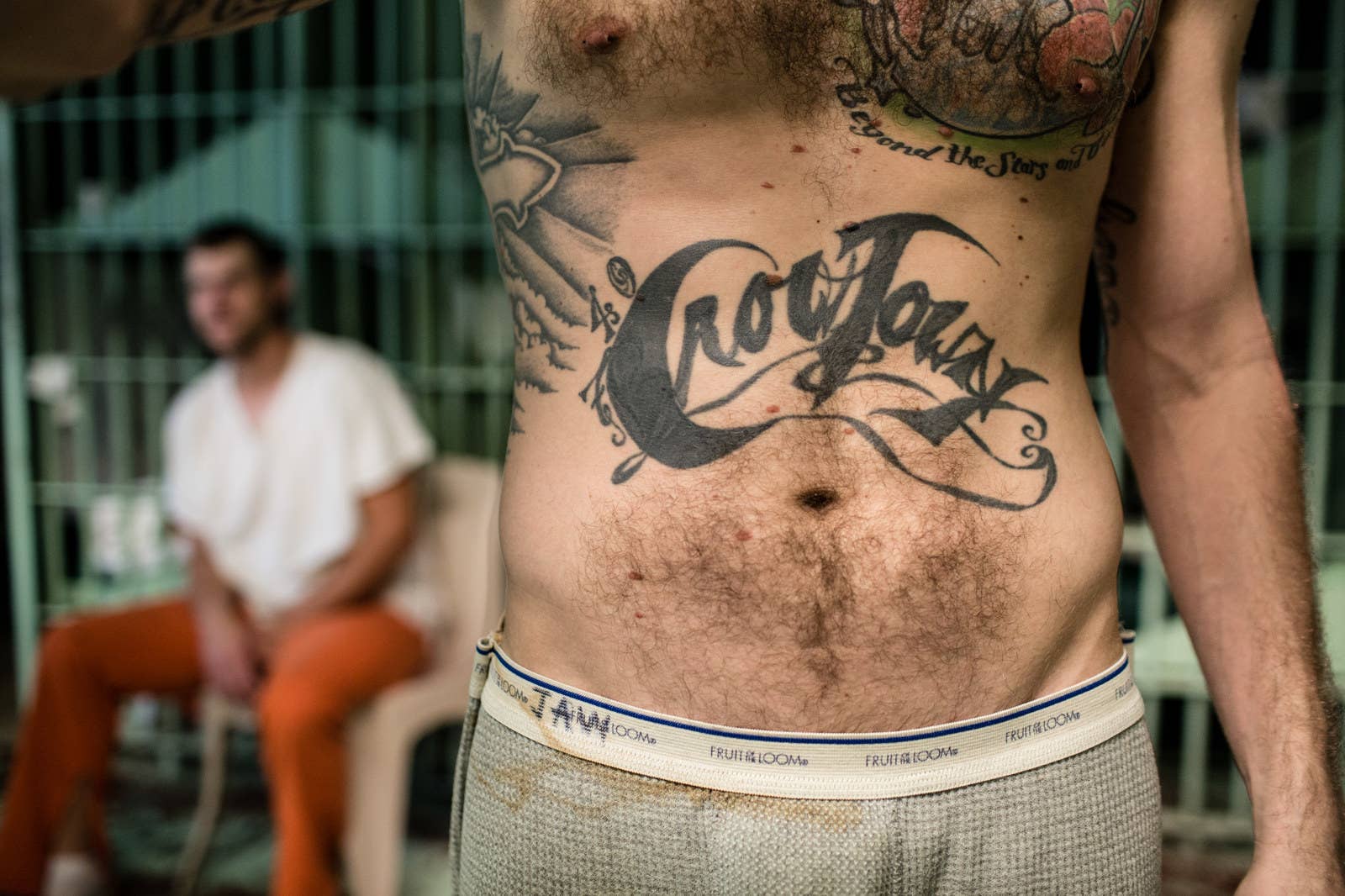 Last month, I headed to Coshocton, Ohio, population 11,189, which was once a thriving town nicknamed "The Made in the USA City." Coshocton industrialized in the 19th century and grew into a manufacturing hub in the 20th. For decades, factories abounded, employing blue- and white-collar workers alike. During my visit, I took a series of photographs, commissioned by BuzzFeed News, that marks a drastic shift from this time of wealth.

Once the factories began closing, the landscape changed. The 2008 financial crisis devastated the region; by 2010, unemployment had reached 15.4%. As of June of this year, the unemployment rate had dropped to 7.2%, but the replacement jobs pay considerably less: General Electric and WestRock — both have closed their local plants — offered salaries between $26 and $30 an hour; the new manufacturing rates barely rise above $14 per hour.
It's not surprising that during the campaign last year, Trump's "America First" agenda was a big hit. Coshocton went for Trump from the get-go, sidelining Ohio Gov. John Kasich and handing Trump a local primary victory in March. On Election Day, Trump took the county with 70% of the vote. Four years earlier, Mitt Romney won the county with only 53%, almost identical to John McCain's 52% in 2008.
As I approached Coshocton, I prepared myself for the dystopian landscape of "American carnage" that Trump described in his inaugural address with images of "rusted-out factories scattered like tombstones across the landscape of our nation."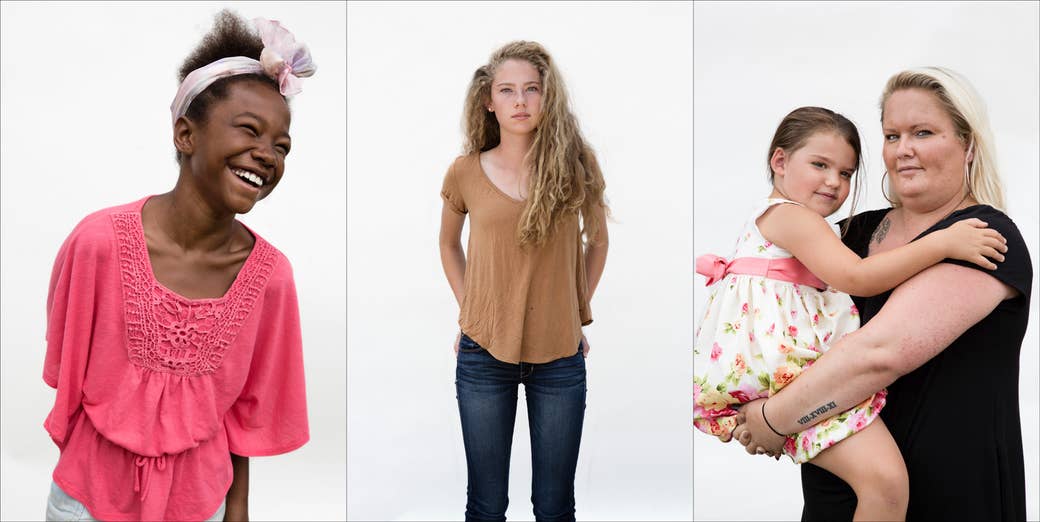 So I was surprised as I rolled into town to find myself flanked not by derelict factories, but by large stately houses with manicured lawns. In the center of town, the courthouse — a beautiful historic building — presided over Main Street, and on the other side of the Walhonding River, tourists milled around Roscoe Village, a restored 19th-century town complete with historic reenactments, museums, and tchotchke shops. This hardly looked like carnage.

But I quickly learned that the past 10 years have taken their toll.
Retail has changed. On Main Street, about a third of the storefronts are empty, including a shuttered independent pharmacy. Two blocks west, a CVS, a Walgreens, and a Rite Aid are all open for business. Walmart is so close you can bike to it. And of course, there's the online giant, Amazon.
A couple streets back from Main Street, I could really see what the factory closures have done to the town. The well-built, middle-class houses along the tree-lined streets have fallen into disrepair. It seems that every other house is either abandoned or decaying.
On a humid summer evening I attended an auction of a three-bedroom house on Second Street. About 20 people stood around in the drizzle listening to the auctioneer. It took all of 10 minutes for the house and all of its contents to sell for $18,000.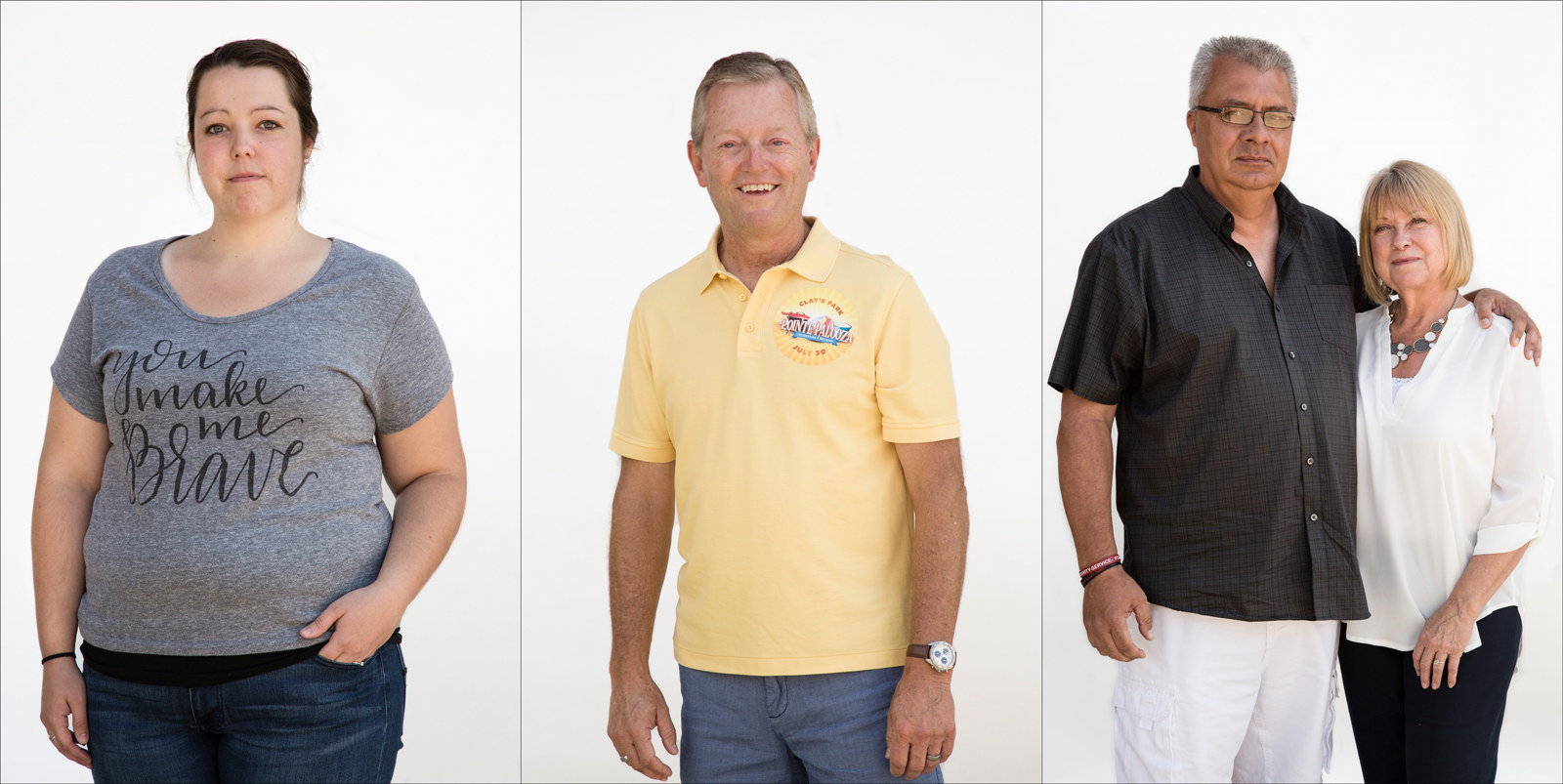 Three blocks east on North Fifth Street sits the empty WestRock paper mill, which closed two years ago. Trains still run along Fifth Street, right through the center of town, but they don't stop anymore.

On my second day in Coshocton, I posted a photo from a local cattle ranch on Instagram. An hour later someone commented: theres nothing in coshocton but heroin addicts good luck writing an article on that.
As it turns out, meth is more of an issue than heroin, according to the local police.
Because of the rise in drug addiction among parents, more children are entering foster care — Coshocton has seen a 58% increase in foster care cases since 2003. Last year, Child Services administered 187 drug-related intakes; that's more than one every other day.
I met Stephanie Conley, a 31-year-old mother of three, the week before her graduation from Family Drug Court, a pilot program that aims to rehabilitate parents with substance-abuse problems and reunite them with their children.

Stephanie developed a drug addiction at 18 after she was injured playing sports and was prescribed Percocet. What started as popping pills turned into snorting benzodiazepines and smoking crack and meth. The addiction was so powerful that it didn't seem to matter whether she was taking uppers or downers.
On the Wednesday that Conley graduated, the courtroom was full of emotional caseworkers and family members. I was struck watching how this small, tight-knit community comes together to keep its own from falling through the cracks.

I came across this idea of small-as-strong again during a visit to Jones Metal Products, a short drive from town. The company has just 60 employees, but its client list — which includes giants like Lockheed Martin and Rolls-Royce — is impressive. For CEO Dan Erb, Jones Metal's strength lies in its size. He sees competing against large companies akin to American patriots fighting the British. "Let's do the little, almost guerrilla-type fighting," he said. "We can blend and fit in and attack very specific niches. They can't. We can change the direction of the company very quickly. They can't."
Jones Metal is a success story; however, the company isn't a big jobs creator.
For that, most people point to the Kraft Heinz bacon-processing factory that recently added 300 new jobs. I imagined those jobs would have been scooped up almost immediately, but the factory was actually having trouble filling positions.
According Lynn Jacobs, an administrator at Job and Family Services, young workers aren't willing to work under the same conditions as their parents. "They look at the generation before and see where the shortcomings are," he said of millennial-aged employees, who he says call in sick to play golf or take their kids swimming. "They want quality of life now, not after retirement."
On my last morning in town, a Sunday, I headed to the elementary school where NewPointe Community Church has been temporarily holding services while it waits to build a new church.

Even though the service was in an elementary school, NewPointe had the feel of a modern startup. Behind the friendly greeters at the door were stacks of branded coffee mugs and a table of iPads for online check-in.
I chatted with Chad Olinger, the pastor for the church's Coshocton campus. NewPointe is actually one church split into five campuses, essentially a franchise system of the megachurch model. The combination of mobile technology, high-end audio-visual specs, and business acumen is working well for Olinger. His congregation is growing, and like any good entrepreneur, he has vision.
Olinger said that many of the old "streams of influence" like business and government have dried up in Coshocton. He sees his church as filling the void left behind and becoming a major influence in town. He mapped out a Coshocton of the future, with a Main Street full of Chipotle restaurants and Starbucks outlets.
After the service, I got into my car and headed east out of town. For the previous two weeks, I'd witnessed a town struggling with the seismic change in manufacturing while coping with a new and terrifying drug epidemic. And while the community is rallying together in impressive ways, the underlying existential problem is enormous.
As the houses gave way to fields of corn and soy, I thought of NewPointe's branded coffee mugs and iPads. Here is a church embracing 21st-century tech in order to survive in modern America. For Coshocton, though, the question remains: Can it do the same?
Here's a look at the town — and its successes and failures.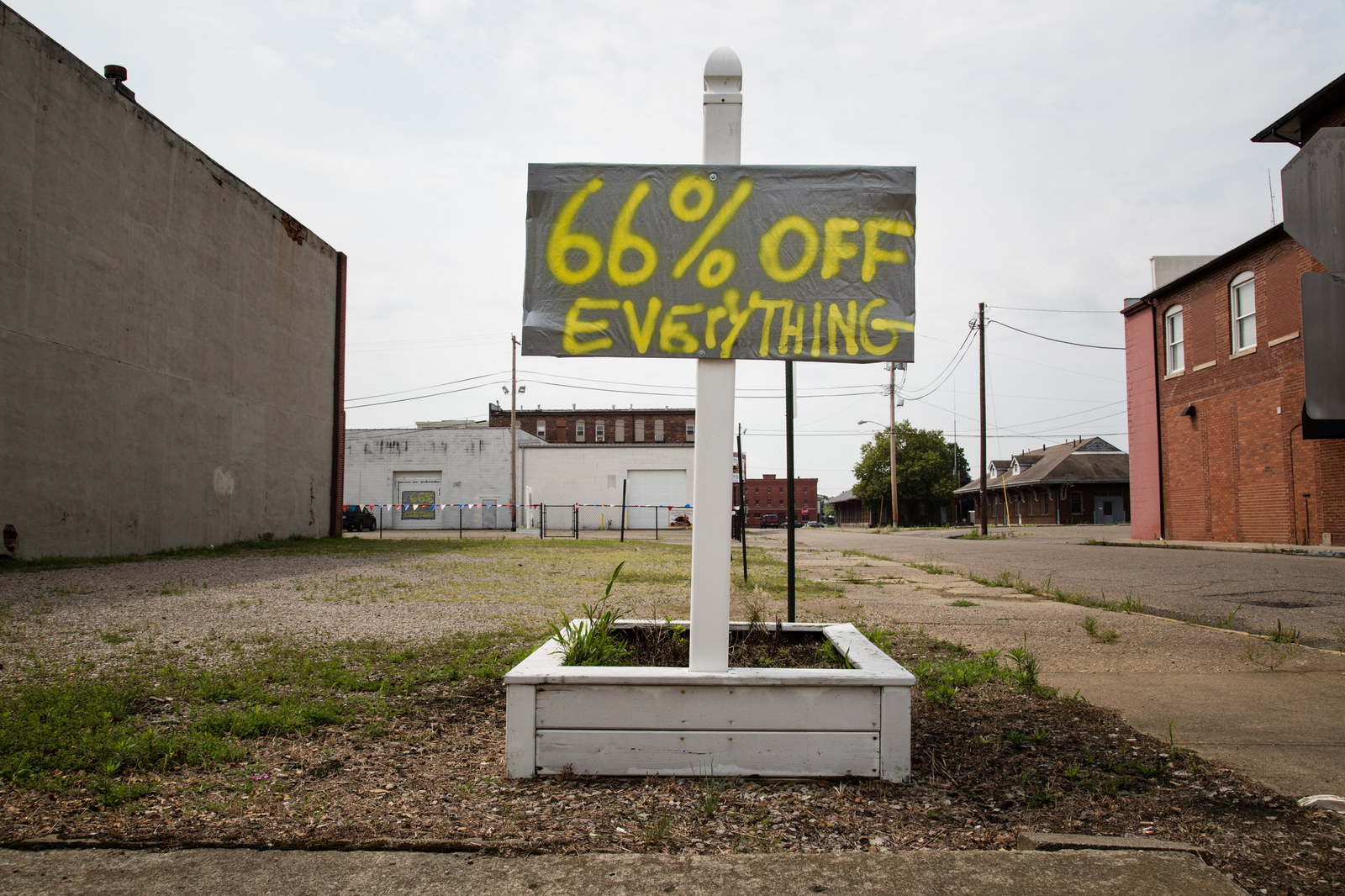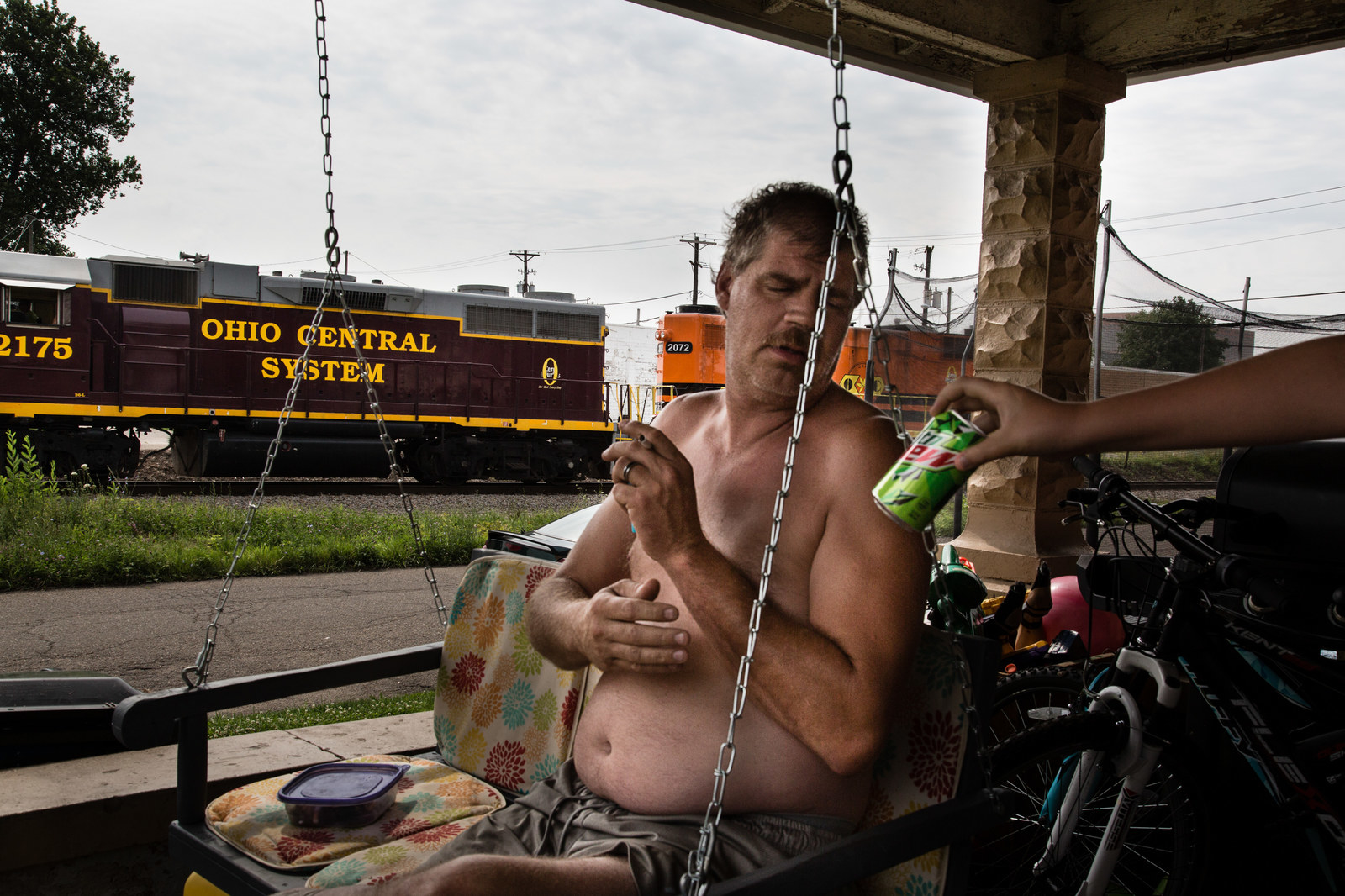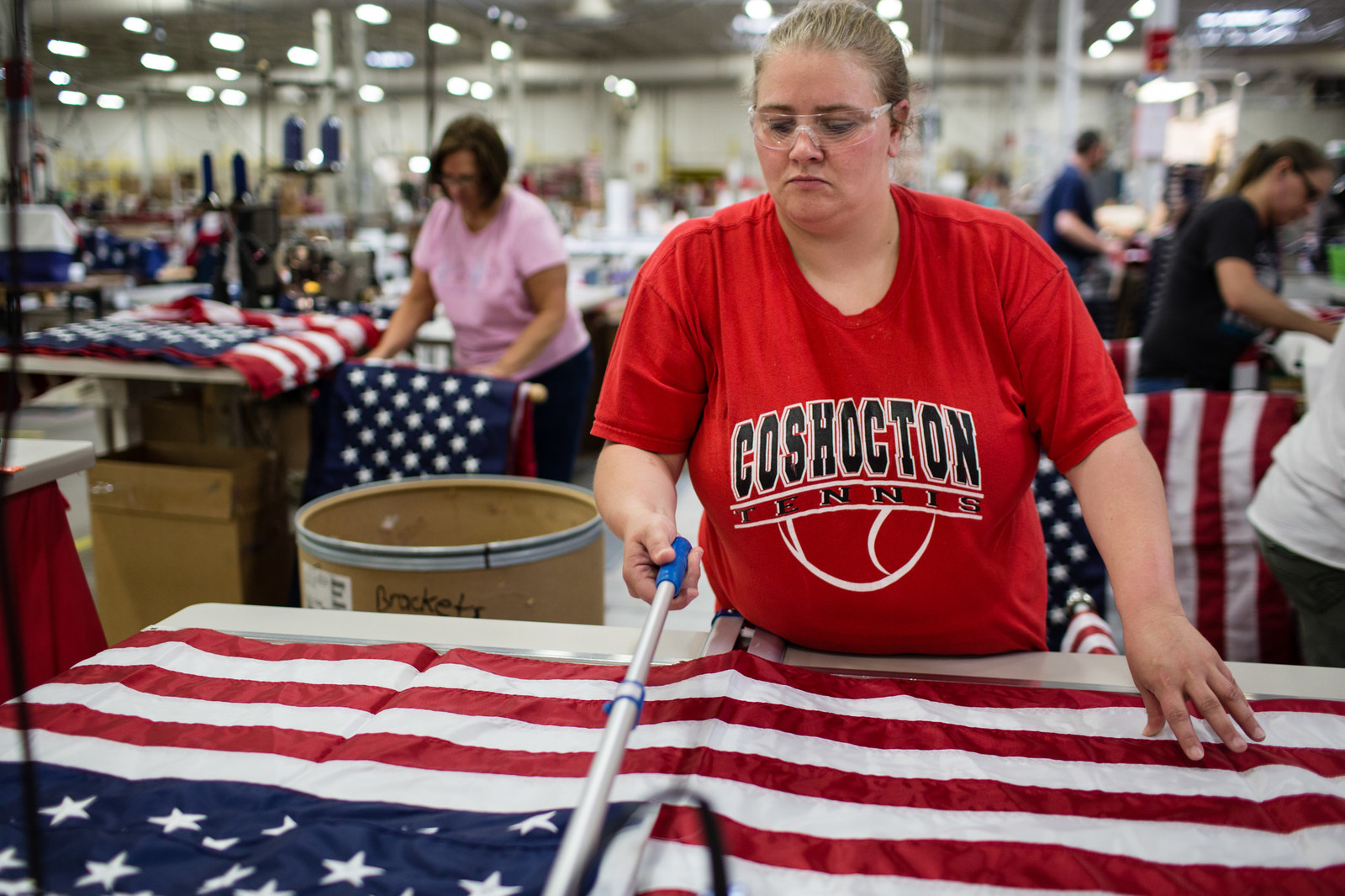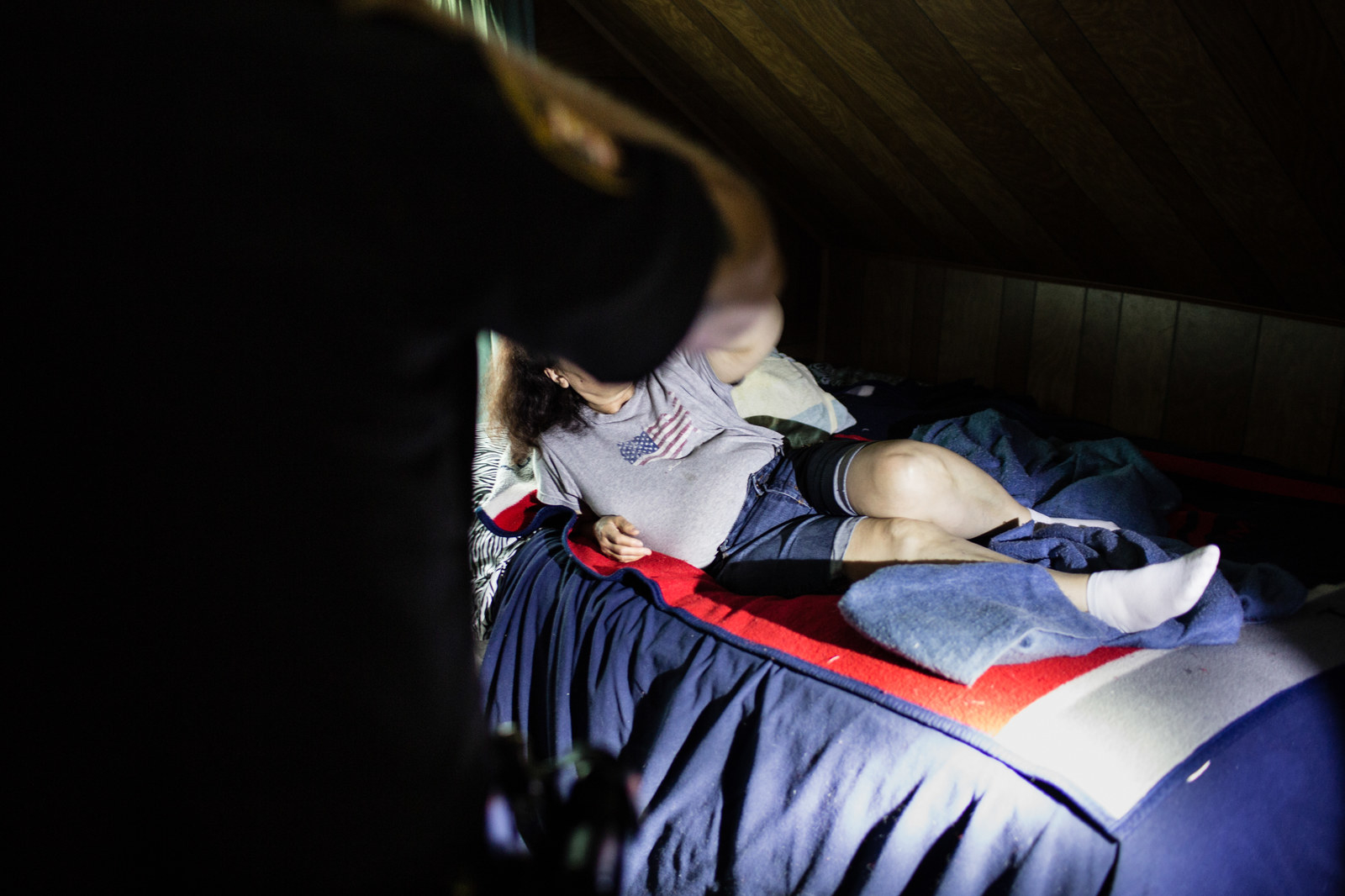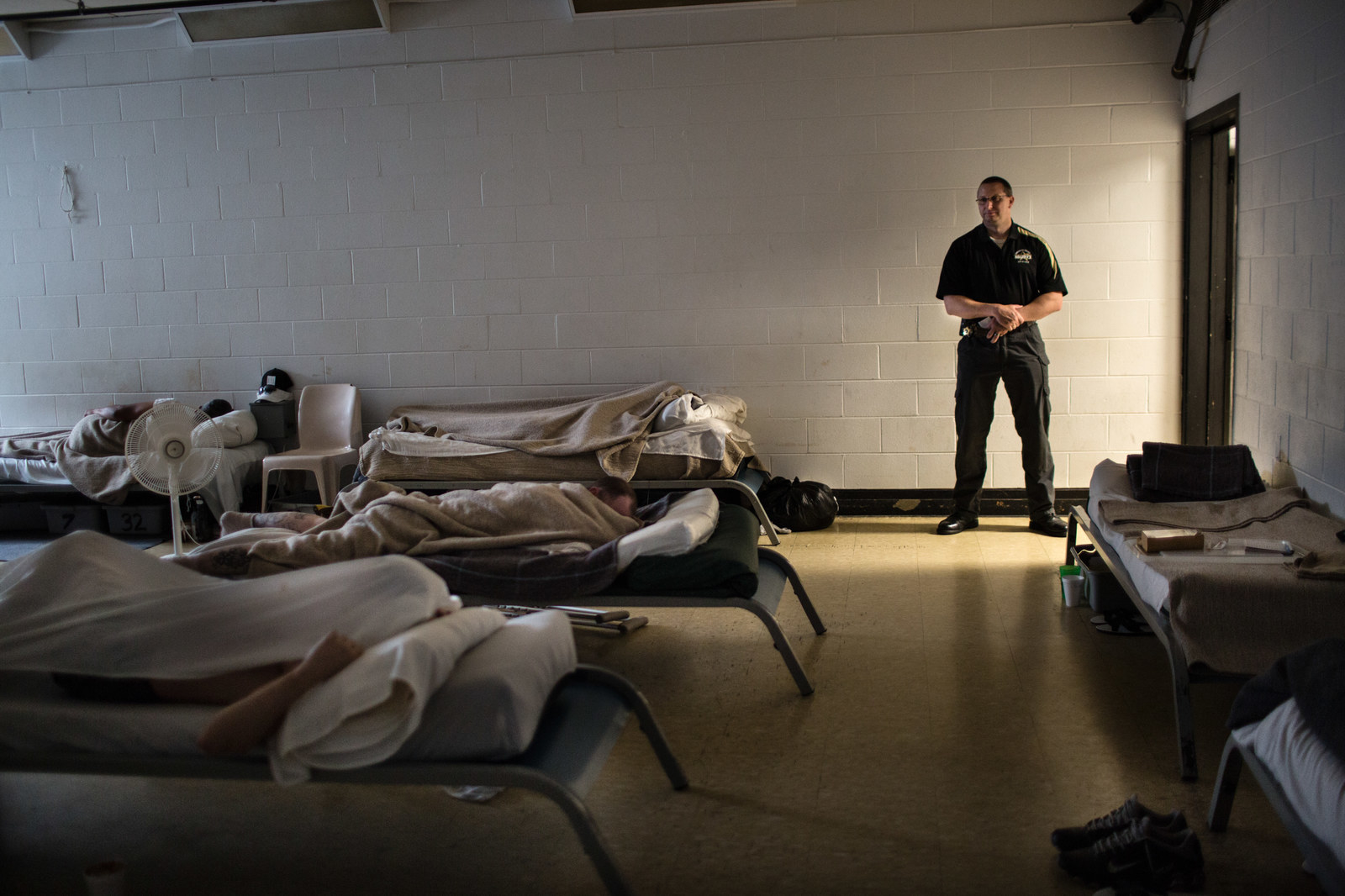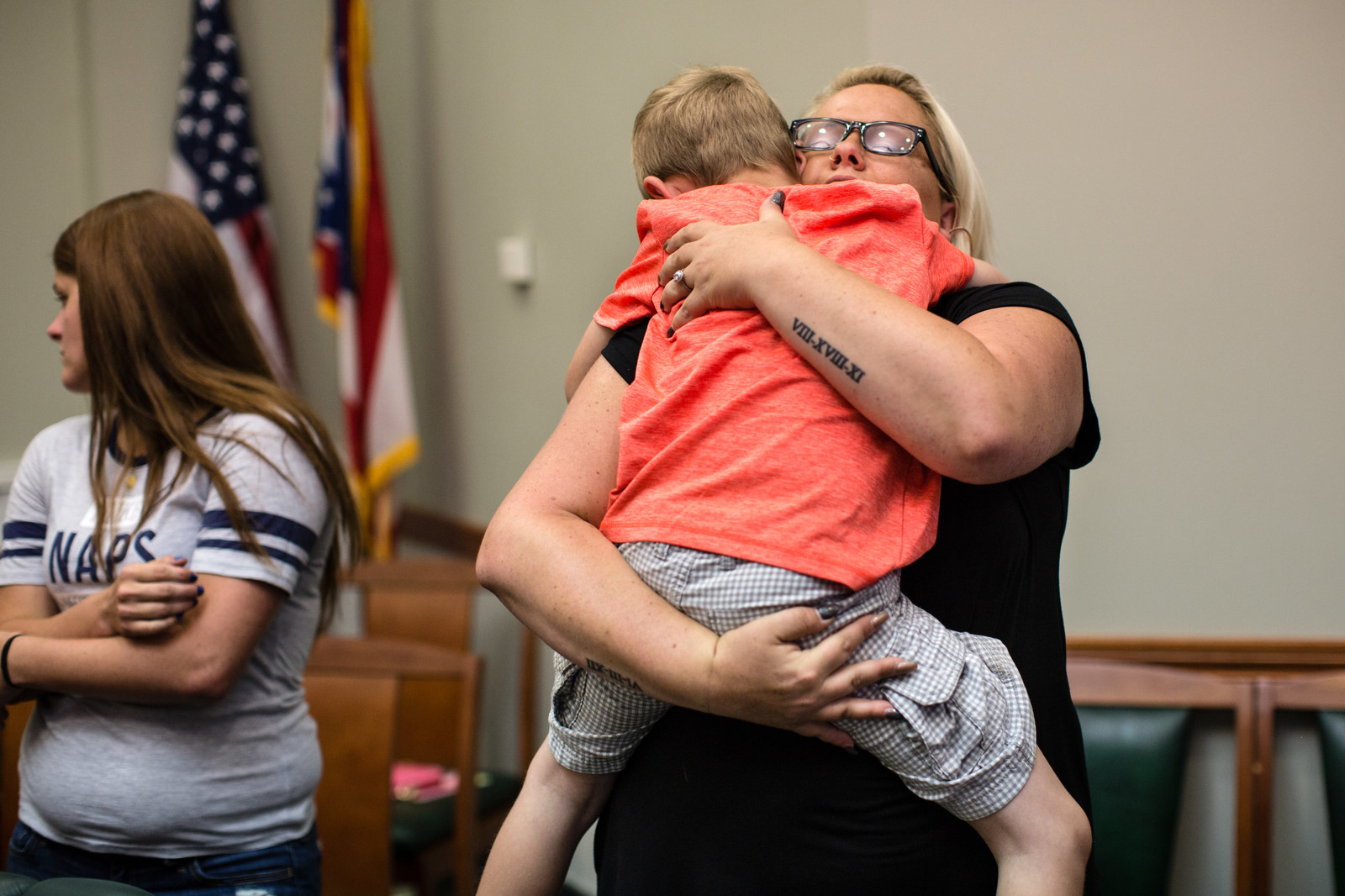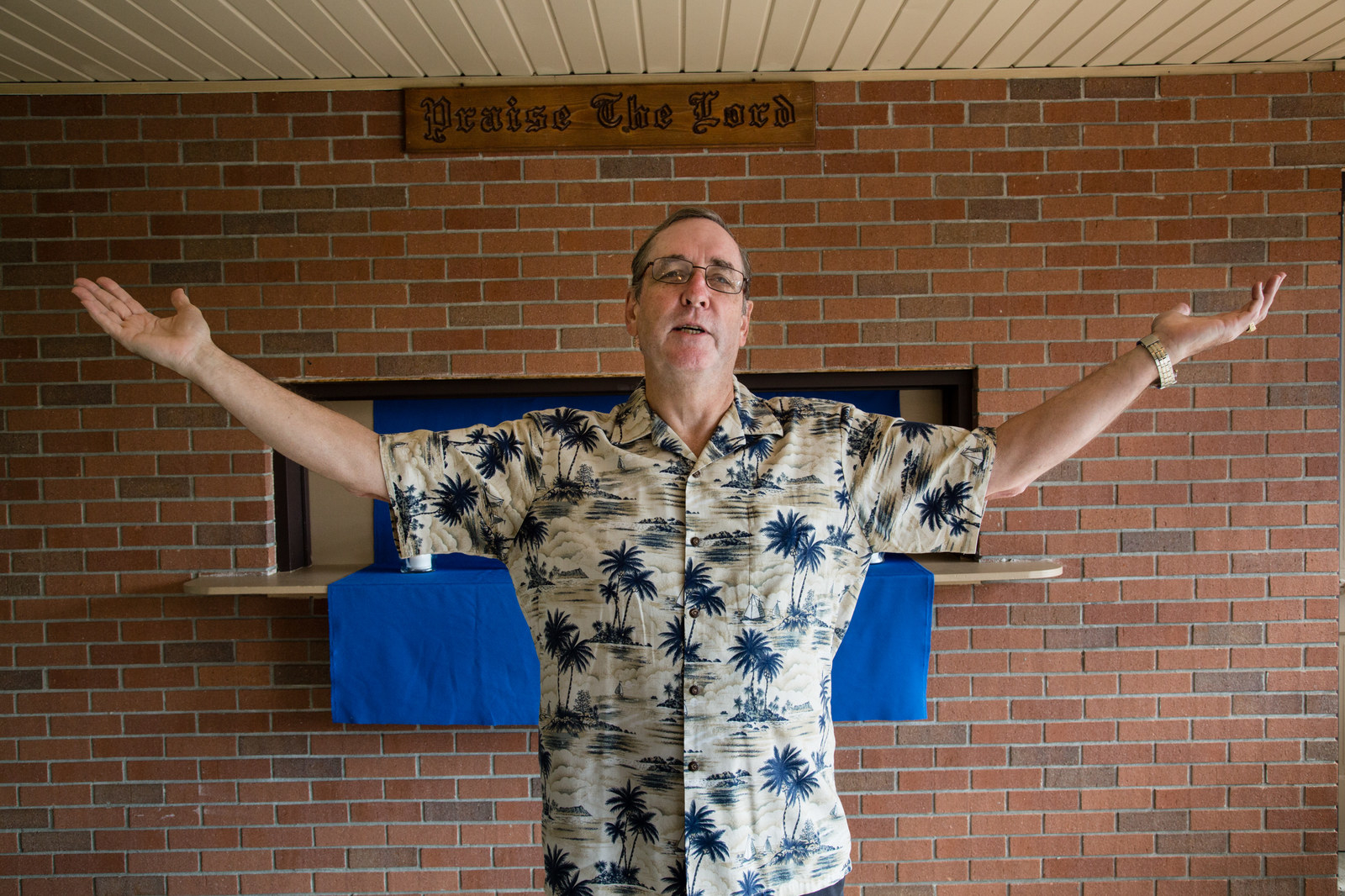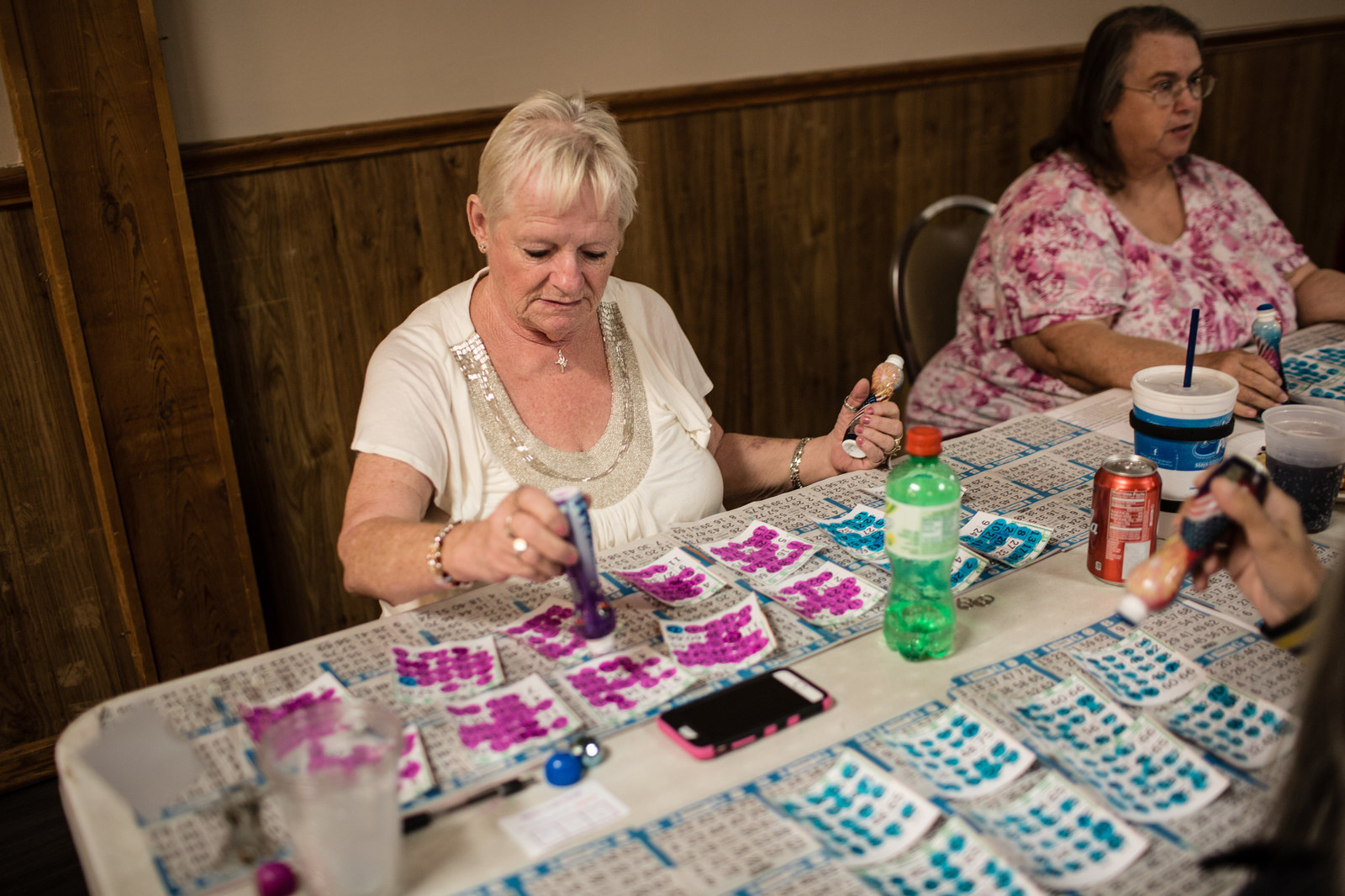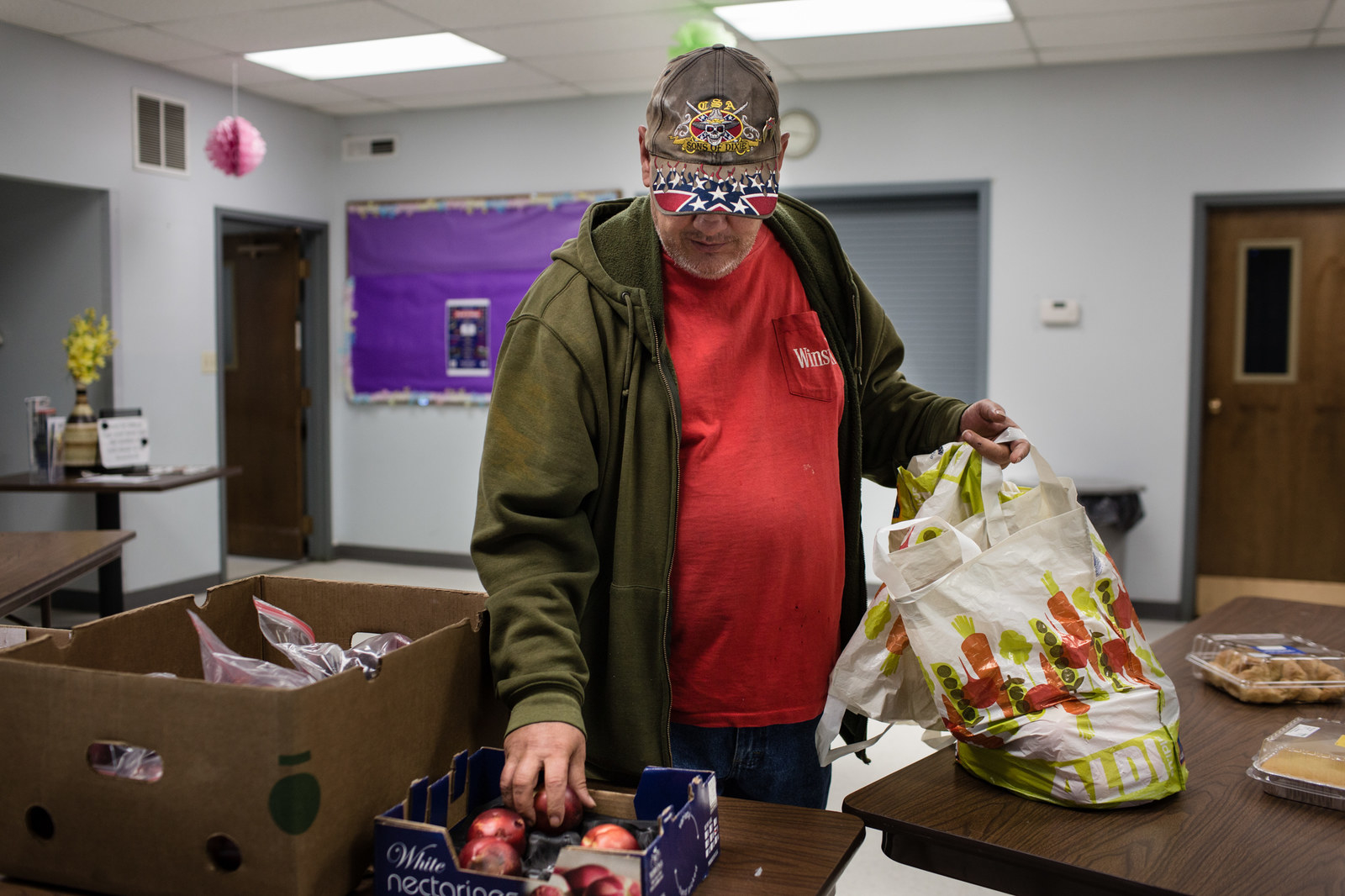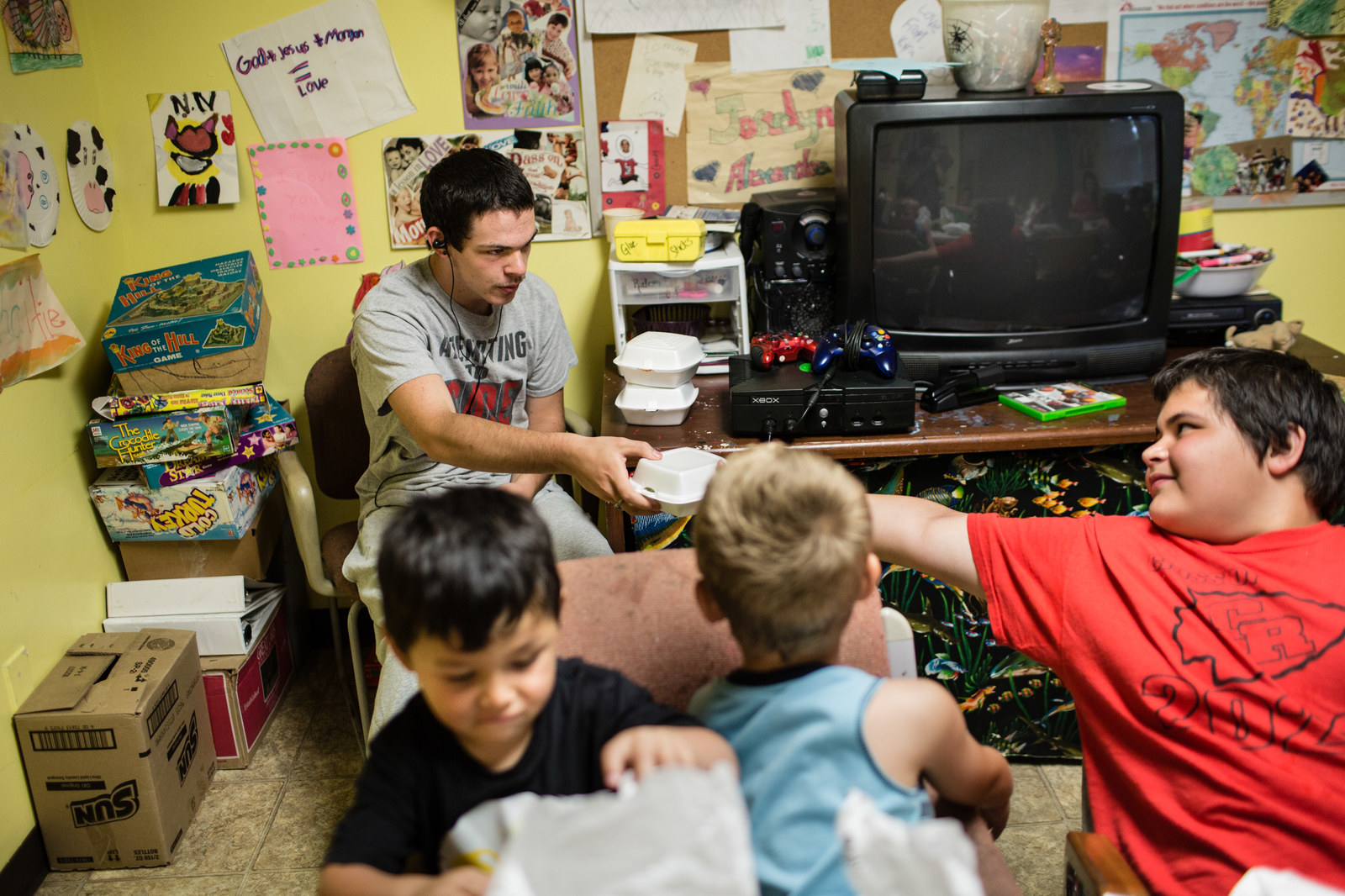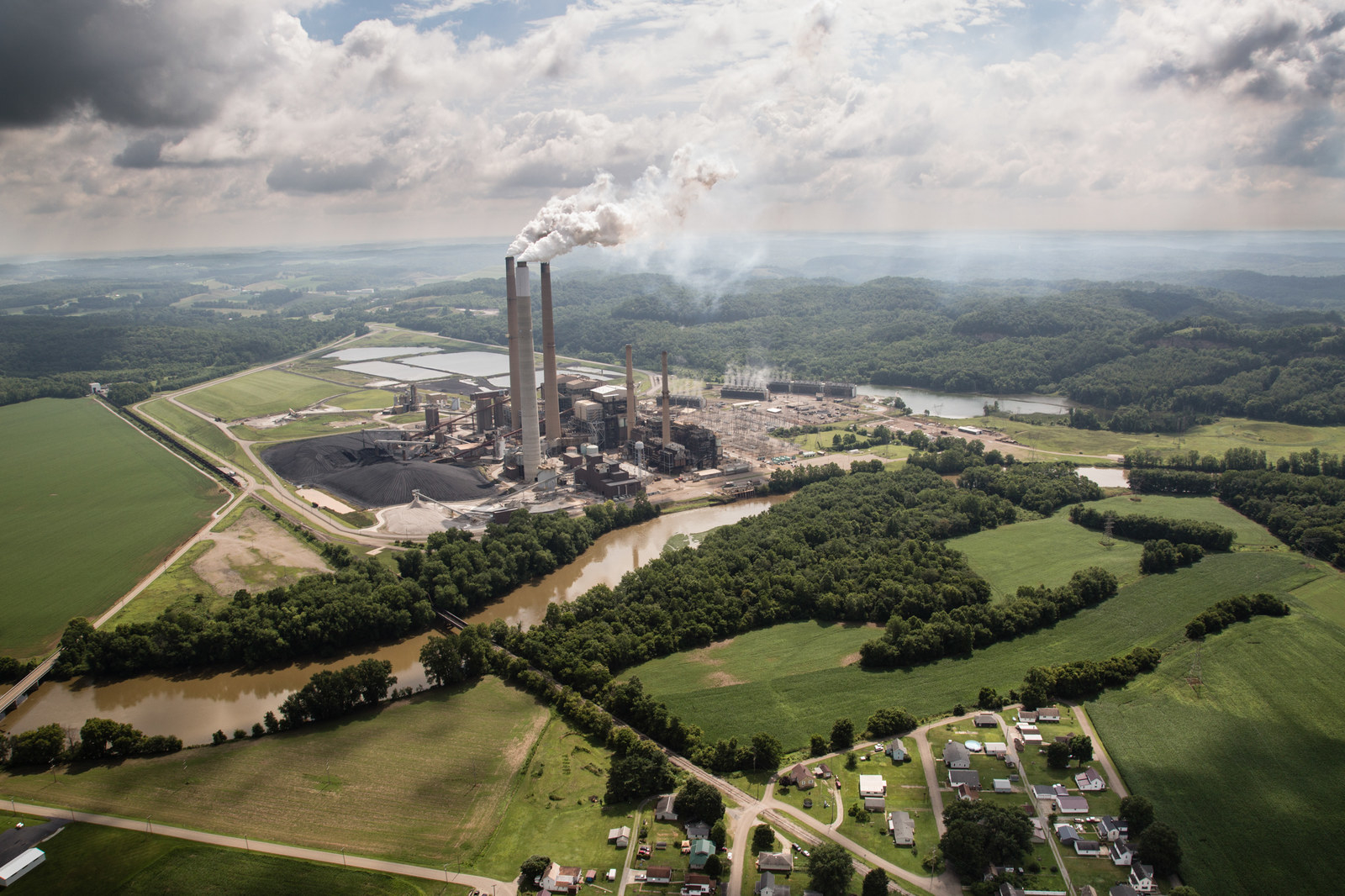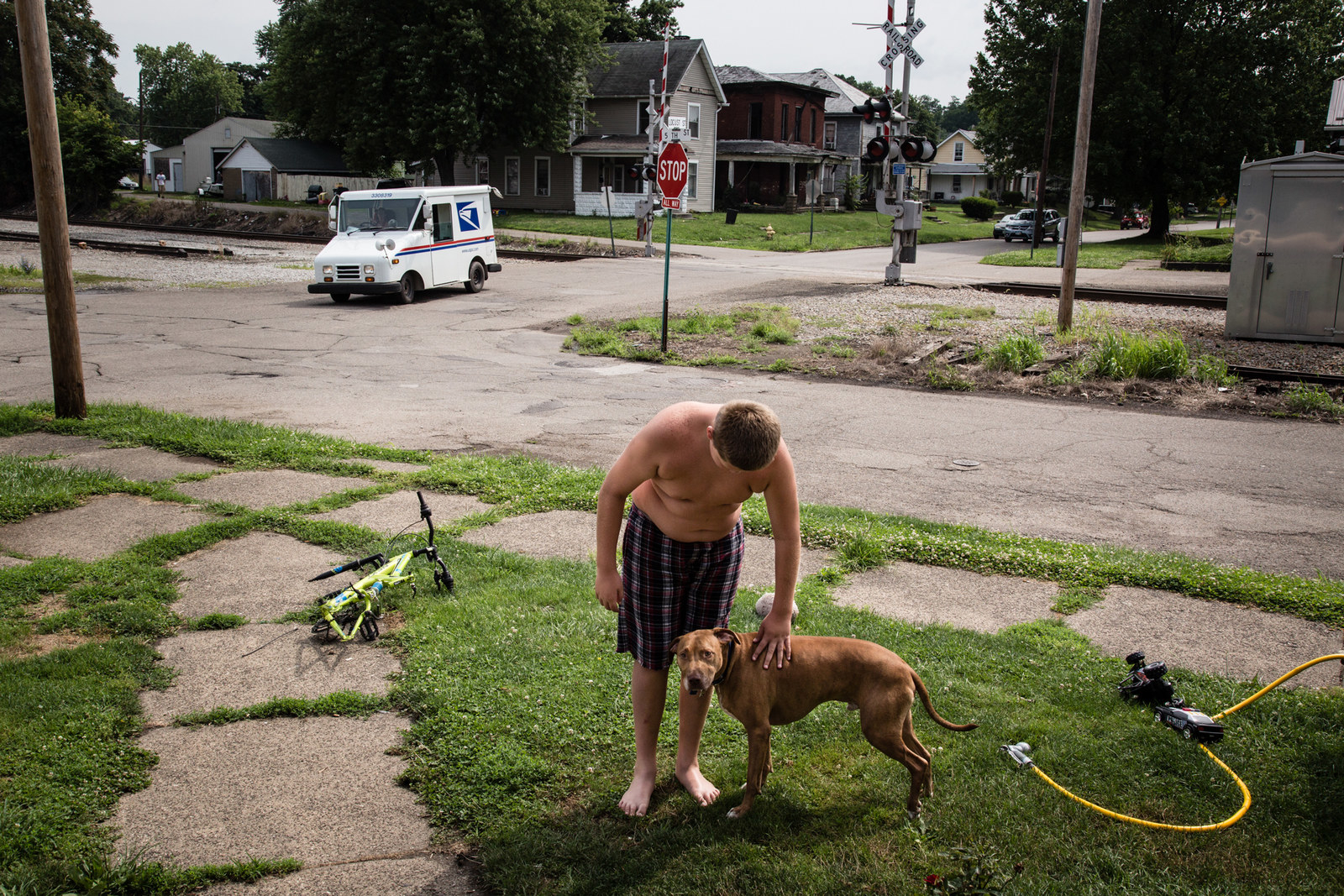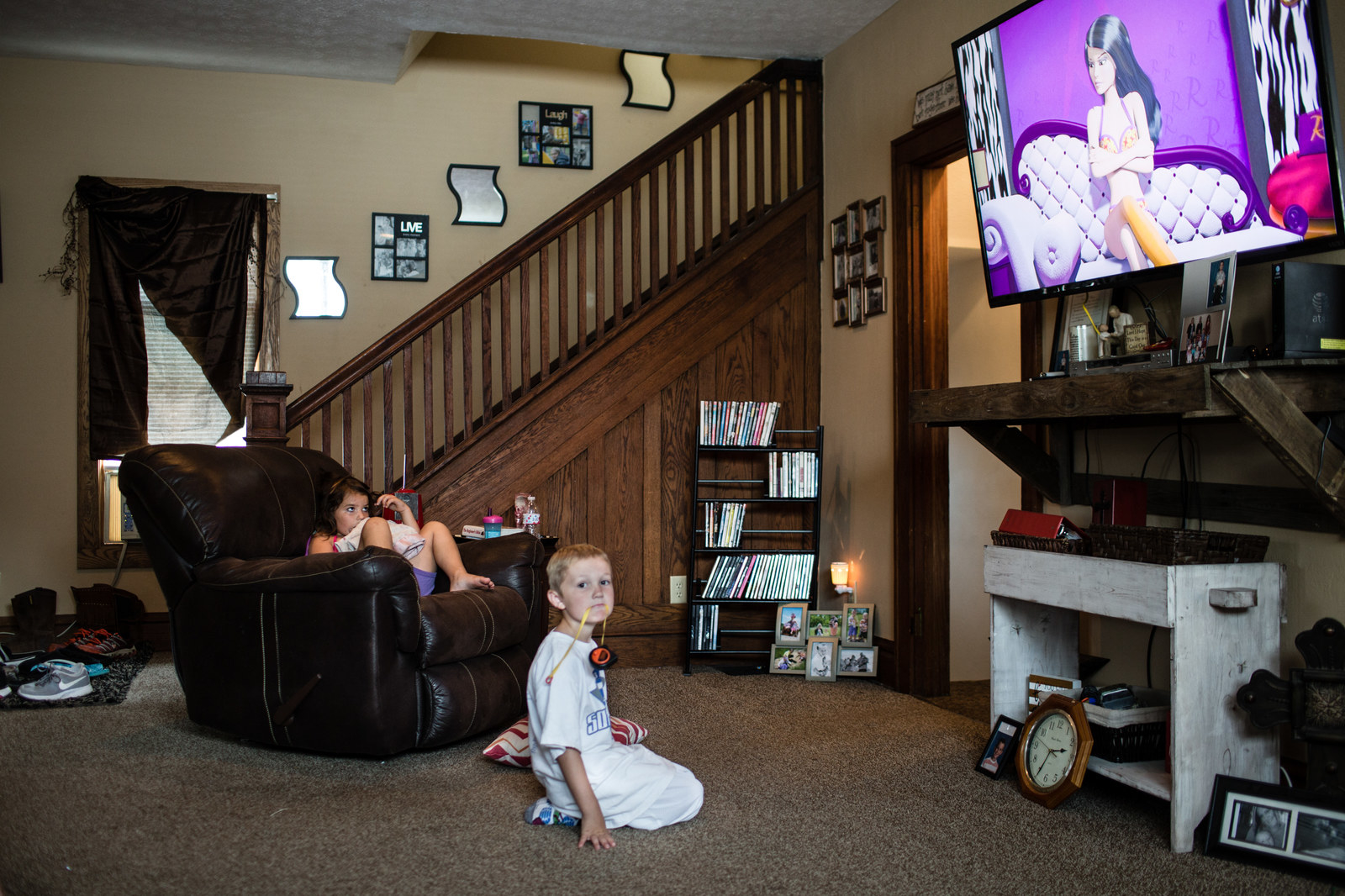 CORRECTION
Dean Mercer is pictured working for Jones Metal. An earlier version incorrectly identified him as Ryan West.