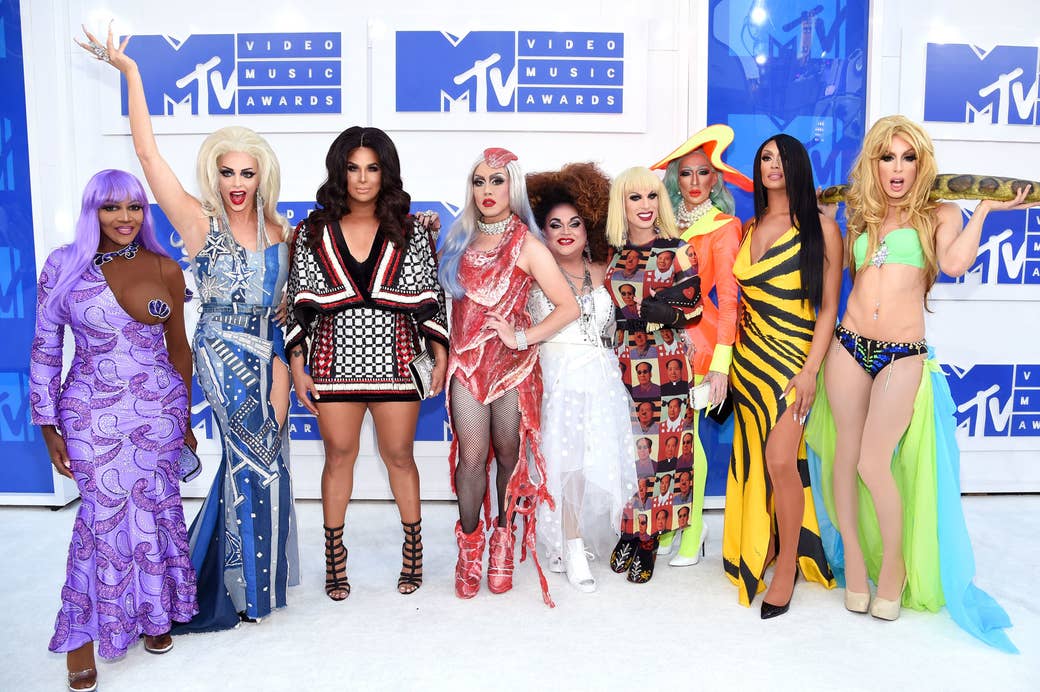 Last week's second-to-last episode of RuPaul's Drag Race: All Stars 2 had one of the most truly unbearable moments in Drag Race history. Alaska, a fan favorite since her tour in Season 5 and a surefire winner from the beginning of All Stars 2, had fallen to the bottom of the competition for the first time this season. Instead of handling it with grace, she had an ugly breakdown. "I fucked up this week, man, I fucked up. And it really sucks. It really fucking sucks, a lot," she said, wig off, whipping her head around to face the other girls. "I'll give you $10,000 if you let me stay. Before taxes. I'll transfer it via PayPal."

The moment was particularly gruesome because Alaska had long been getting the winner's edit all season: She rarely faltered, she'd won multiple challenges, had yet to be in the bottom two or three and be up for elimination, and already has a substantial career outside of the competition. Before her meltdown in the penultimate episode, it seemed apparent that Alaska would win in the finale. And yet here was this tacky display of desperation, of wanting it too much and, for the first time, playing the game in a way that wasn't palatable to viewers. The ensuing reaction online was swift: Viewers spammed Alaska's Instagram with snake emojis; flooded the RPDR Twitter polls to support Katya, one of her more substantial competitors in the final four; and went after Detox for sending Alyssa Edwards home instead of Roxxxy Andrews, her friend who had also fallen to the bottom five times in eight weeks. And while this season has been marked by a sometimes antagonistic fanbase, hostility has also come from the queens themselves. Phi Phi O'Hara, who was eliminated in the fifth week, has been blasting the show, Logo, RuPaul, and World of Wonder since her elimination episode aired. She's distanced herself from the scene entirely, saying she won't come to next week's reunion episode.
On any other reality show, this kind of drama would be juicy segue to a reunion episode, the kind of thing The Real Housewives or The Bachelorette would die to have. (Except, maybe, allegations of producers acting unethically.) A feisty fanbase, feuding contestants, post-show drama — it's all par for the course, really. Except on RPDR.
While the show has always been a competition — eight regular seasons, two All Stars installations, an unfortunately short-lived offshoot called RuPaul's Drag U — it's always been about something bigger than just drag. It's about embracing oneself, finding community, making a family, self-love, and sisterhood. And unlike other pageant-like reality shows, the "serious moments" have been sincerely profound: Roxxxy talking about how her mother left her at a bus stop, Monica Beverly Hillz revealed that she's a trans woman, Raven and Jujubee sobbing to "Dancing on My Own" in a lip sync because neither wanted the other to go home. So many episodes deal with queer people making their own families, and using their art as a way to not just survive but thrive. At the end of every episode, Ru calls out to her girls, "If you don't love yourself, how in the hell you gonna love somebody else?"
And yet this season was the first to show cracks in the veneer of affection. Fans have always had their allegiances to particular queens, and have always hated others. (Did...anyone like Laganja??) But never before were fans this outraged by eliminations, or by friendships among the queens. Raven and Jujubee's friendship in Season 2 was celebrated as the best that the show, and drag, could offer; yet now, Detox's protection of Roxxxy Andrews has been denounced as the worst example of nepotism.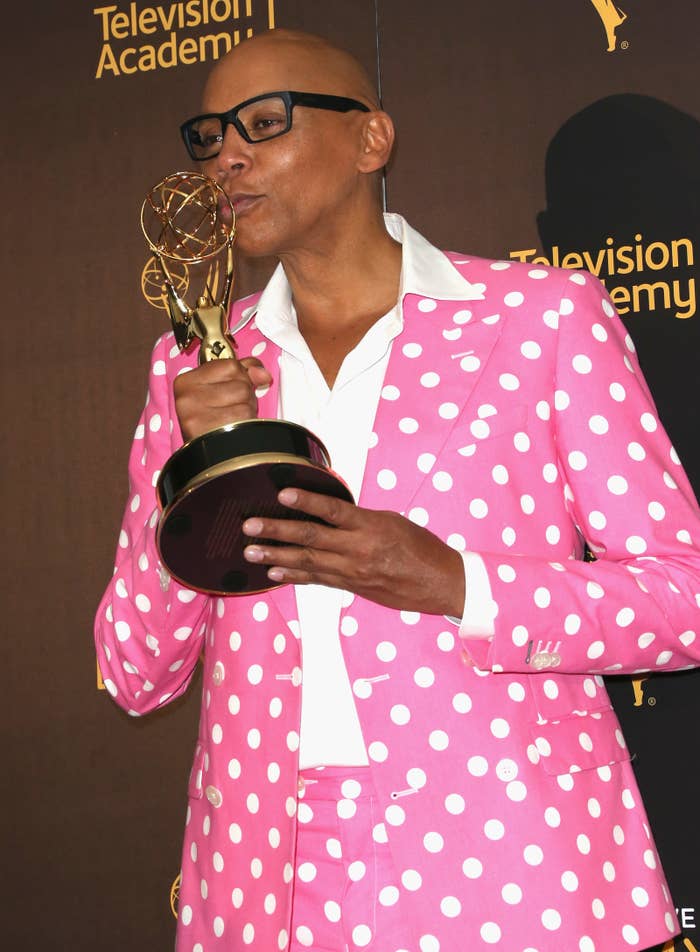 This all feels like the natural progression required when a cultural touchstone goes from underground and fringe to massively popular and mainstream. In its first season, RPDR was the lowest of low-rent productions: cobbled-together costumes, bad lighting — even Ru herself looked a little foggy. But the show was the little engine that could, a surprise hit that combined camp and drama and friendship and reality TV.
Seven years after its premiere, the show is no longer simply the stuff of late-night counterculture; it's found a broader viewership that doesn't just tolerate it, but is dedicated to it. And this year, RuPaul won her first Emmy for hosting the show. She's written two books and released a handful of albums. The show's Nielsen ratings are breaking records, and queens are reaching popularity outside of queer culture. Now that its contestants have become bona fide celebrities, there's no mistaking that drag — and queer culture at large — is becoming more mainstream than ever before. Drag is an industry, RuPaul is a titan, the queens are commodities. No wonder people are starting to turn.
Underground cultures come to the light slowly, gradually, often with some kind of resistance. Queerness, though hardly accepted everywhere, is slowly making a bigger impact on mainstream culture. How many of your friends keep talking about shade, or reading, or spilling the tea? (More pressingly, are they even using the terms properly?) RPDR's growing popularity has been a real-time tracker of how quickly drag has piqued the interest of audiences, even outside of queer circles. While the show, and drag, have fought for legitimacy for ages, now that they're finally beginning to get attention from the masses, both viewers and participants are starting to turn against the very structure that broke through to the establishment.

Mainstream success is a double-edged sword. A larger audience means more authority, but it also means a specific kind of infighting over who really owns the scene. Is it Ru, with her very specific type of aesthetic and a notable reluctance to reward queens who don't fit that mold? (Fishy and beautiful and thin queens tend to win, year after year. It also doesn't seem to hurt if you're white.) Is it the fans, who have helped make drag a serious sport, but in the process have lashed out when the show doesn't go their way? Or is it the queens, the only way the show could exist, even though they are seemingly unable to have any autonomy outside whatever narrative is determined for them in the editing room? Whatever the case, the show has reached a peak where it's impossible not to acknowledge, or at least notice, the rampant criticism against it, particularly by those in its inner circle.
After her elimination, Phi Phi claimed that Ru unfollowed her on Twitter for her critique of how the show is produced and cut, and blasted the producers for giving her the villain edit. (This was the second time she's complained about this, since she came off like a real pill during Season 4 when she told winner/Halloween queen Sharon Needles to "go back to Party City.") After the episode aired, she tweeted, "I don't feel the show, producers or host have the best intentions for me ... Sometimes TRUE actions speak louder than words, can't manipulate me if I am not there." Willam, who was ejected from Season 4 for accepting unallowed visits from her husband to her hotel room while filming, backed Phi Phi up. She claimed that some producers gave certain girls weed, and that there were "cracks in Ru's dynasty."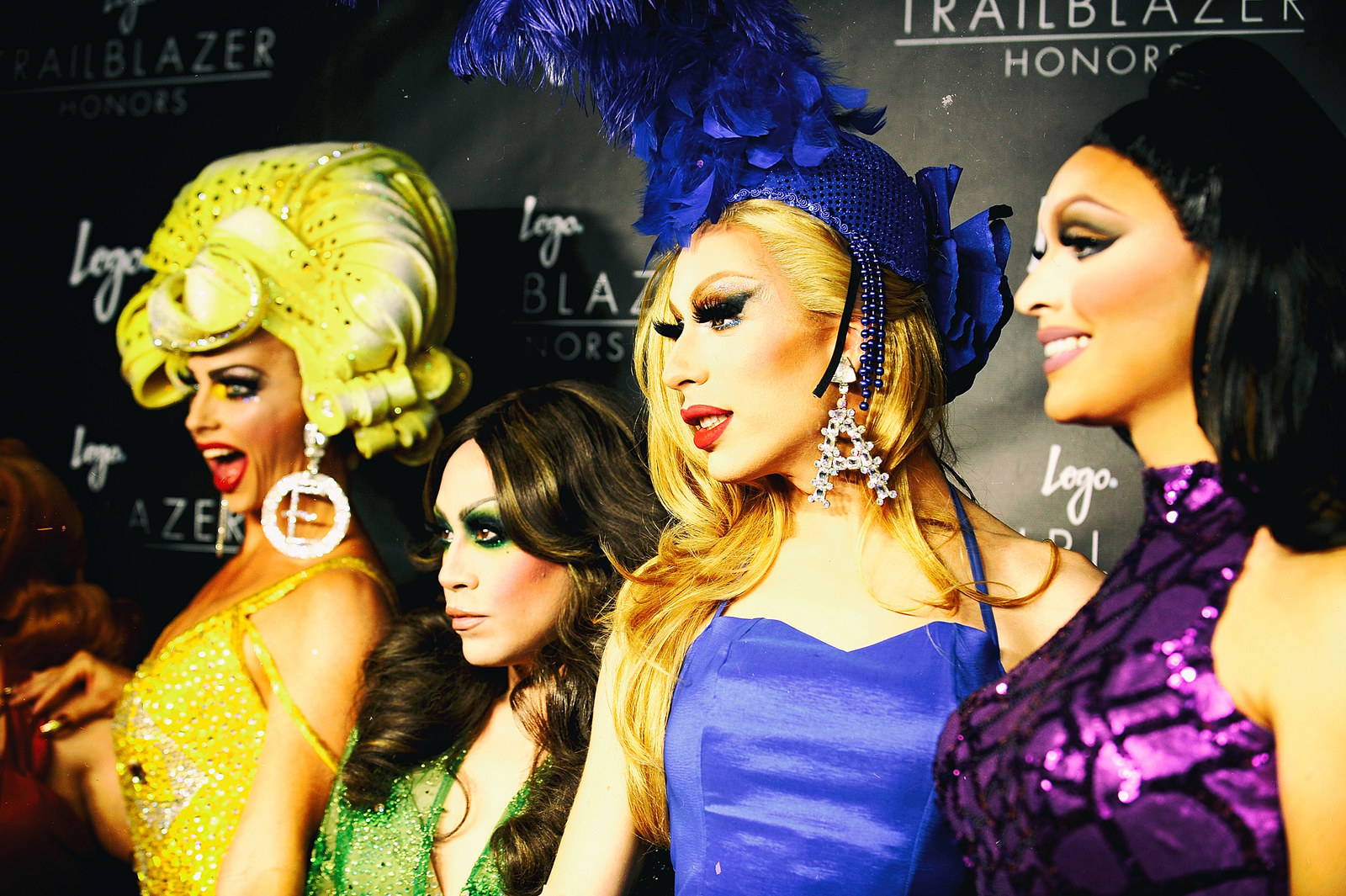 On the other hand, the queens are more successful and have a wider audience than ever before. Shangela, Alyssa Edwards, Carmen Carrera, Courtney Act, Laganja Estranja, Vivacious, Gia Gunn, and more RPDR queens performed with Miley Cyrus at the 2015 VMAs. Bianca Del Rio has taken her Not Today Satan comedy tour international, and her movie, Hurricane Bianca, was released this fall. Queens like Alaska and Willam and Adore have surprisingly listenable albums that transcend drag pop. And former contestants are frequently touring internationally to sold-out crowds.

But along with broader fame comes an increasingly vocal and frustrated fanbase. Phi Phi has received death threats, Detox and Alaska are both being harassed online for saving Roxxxy multiple times, and even judge Michelle is getting shit for giving Adore Delano a somewhat harsh critique in the first week. (Adore ended up leaving of her own volition, cause for another kind of fan revolt.) Ru herself isn't immune to criticism either: Fans were frustrated with her dismissal of Phi Phi's accusation, and Reddit is frequently lit with what the queens are saying on Instagram, Periscope, Twitter, and Facebook and at live events about both the show and the current queen on top.
And now more than ever in the show's history, the queens are outwardly acknowledging that RuPaul isn't faultless. (Though, did anyone notice that in the finale song performance, the girls had to say out loud that Ru is still number one and whoever wins would be number two?)
While it was nice that RPDR once felt like like a weird secret between friends, like kitsch and camp, the show is not sustainable without growth. Paradoxically, queer spaces are continually dying out — queer publications are shutting down, as are a lot of queer physical spaces, like bars and bookstores. Queer spaces often appeal to smaller audiences, to more curated communities. Queer physical spaces require active engagement from a uniquely privileged audience able to go to a bar or a bookstore. Shows like RPDR let you engage without leaving your house. And as with all things, the internet heightens this engagement for nearly everybody who wants it. But now that queer culture, and queer people, are more widely accepted, content makers like Ru don't have to only rely on niche audiences for views. On one hand, this is a kind of success: Queer people and culture aren't forced to remain in the dark the way they were 20, even 10 years ago. That success, however, comes at a price. Drag Race has always been about building a community, finding a family when your own wouldn't have you; it's inevitable that those circles would get bigger and bigger, to the point that they start to turn inwards and fight amongst themselves.
There's a specific kind of intimacy when Drag Race contestants, producers, and fans fight within the fandom. It's like watching your parents fight. Don't! Stop! Does this mean you love me less? Allegiances are drawn based on which queen is better, which judge is the worst (SANTINO), and how the show works behind the scenes. In an interesting turn, RuPaul and Drag Race have become the establishment. They aren't underground anymore — their success is what comes from a decades-long battle for queer culture to be more accepted. Before her Emmy win, RuPaul said that drag would never be mainstream, regardless of how recognizable she's become. When she won, she admitted that, at the very least, the award made Logo mainstream. Broader success for what was traditionally unconventional doesn't come easy, and RPDR's placement in a mainstream culture is sure to come with a new audience, and a larger capacity for self-criticism.
In last night's finale episode, Detox, Alaska, and Katya discussed the possibility of Roxxxy Andrews winning. All three seemed sure that she wouldn't, going so far as to acknowledge that the public would be in a "fucking uproar" if she somehow snatched the crown.
But, of course, it was Alaska who won the crown. An establishment win in a season that was filled with establishment queens, even though Katya, the ultimate underdog, had been a fan favorite in both Season 7 and All Stars 2. (She won Miss Congeniality in Season 7.) She spoke with a Russian accent in her drag, wore looks not typically beautiful or fashionable, and managed to be funny, weird, and drama-free at the same time. She talked about her anxiety, about her impostor syndrome, but still pulled off the Björk impression we didn't know we needed.
But Alaska also deserved to win. She fought so hard to get here. She did the work, and she broke through.
A ninth season of the show is looming, filled with another rotation of queens who could well become very famous and very popular by winning the show or at least becoming finalists. But in the meantime, the show, and maybe queer culture at large, is forced to be more self-aware. The show and All Stars 2 in particular realized that acting like a villain won't get you any fanfare when you leave the show, and its stars went out of their way to use catchphrases in order to become a GIFable commodity. Even though the fandom is more unforgiving and vicious than before, the fans still have the power to make queens famous outside of drag circles.
But it's hardly foolproof. "Winning," Alaska noted before her coronation yesterday, "doesn't make you likable."