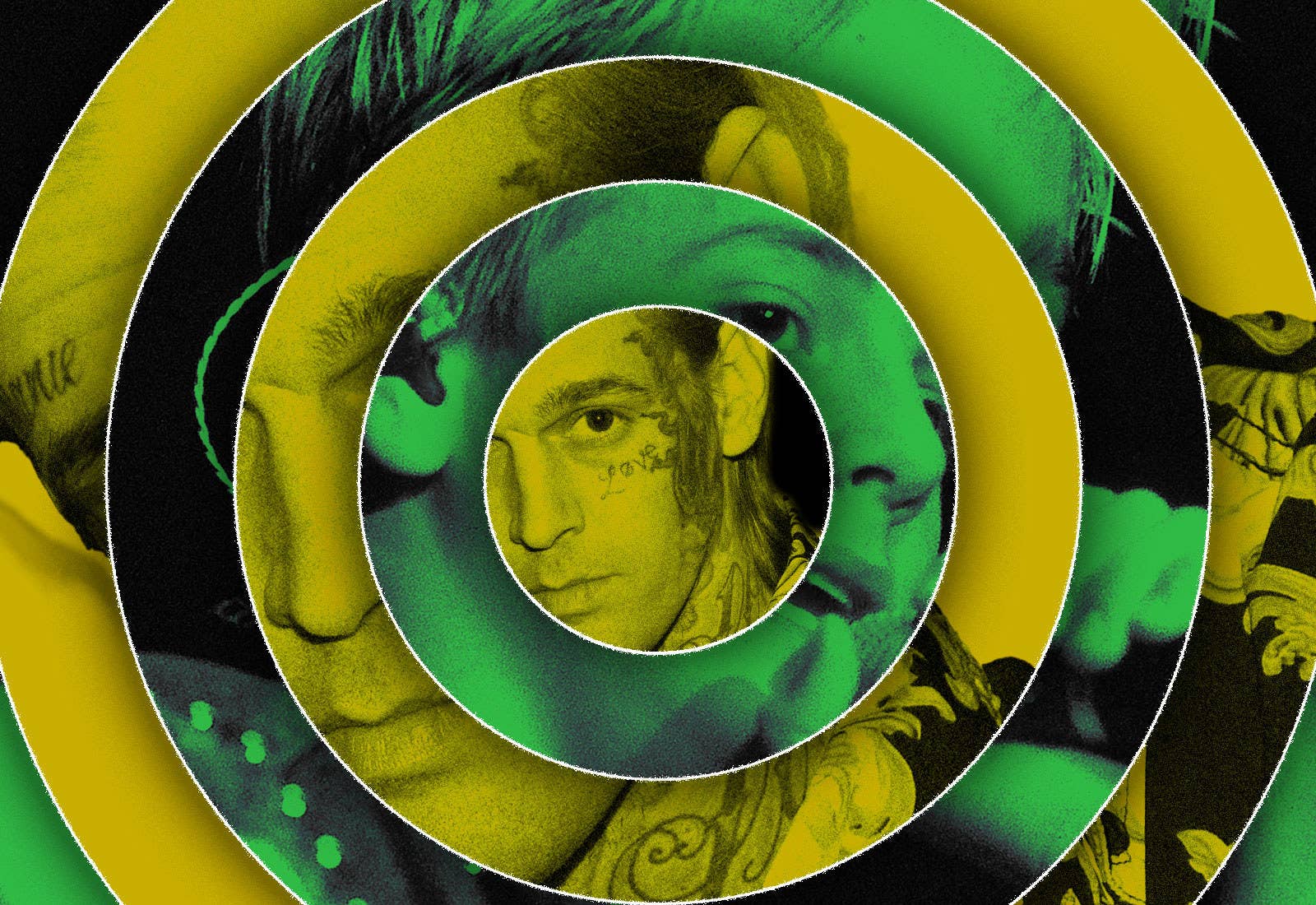 Unlike his brother Nick, Aaron Carter defended Lou Pearlman to the end.
"Lou gave us all the ability to have lives today," Aaron said in The Boy Band Con, a 2019 documentary about the allegations of abuse and fraud by the boy band Svengali. "Who knows where I would've ended up, man. … In jail?" But while responding to the allegations that Pearlman had sexually abused some of the talent he signed, he became noticeably agitated. "Shut up about that," he said, looking directly at the camera.
There were long-standing allegations against Pearlman while he was alive, namely that he stole earnings from his talent, but worse, that he abused them. Nick, who became The Cute One ™ in the Backstreet Boys by the time he was 12, had to sue his way out of a contract with Pearlman, saying he had withheld millions from the band. The same was true for plenty of the young boys and men scooped up by Pearlman and placed in bands like NSYNC, LFO, or O-Town. Some lesser-known pop stars also alleged sexual assault. (Before he died, Pearlman denied the allegations.)
Aaron was the youngest of Pearlman's pop creations by far, and at 14 he ended up suing Pearlman in 2002 for stealing his money. Throughout the rest of his life, he still seemed to have so much reverence for his former manager. Pearlman did indeed develop the Aaron Carter we knew, a Frankenstein forming his creation into a profitable, approachable, charming, charismatic figure for a younger set of girls to adore.
But Pearlman, in so many ways, also seems like the originator of Aaron's strife — he brought him money and fame, which lifted Aaron's family out of poverty too, but he was a manipulative manager who stole from his clients and died in prison. But Aaron still believed Pearlman offered him a better life, even with the unimaginable costs he'd face later on.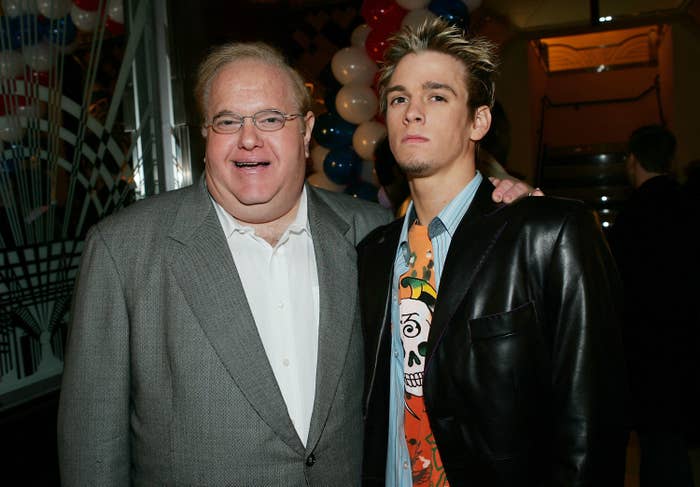 This past weekend, Aaron was found dead in a bathtub in his home in Lancaster, California. He was just 34. His short life was punctuated by pain and chaos, some foisted upon him and some created by his own hand. He had been arrested several times for driving under the influence or cannabis possession charges over the last several years. His former fiancé accused him of physical abuse. Just this September, he lost custody of his infant son and reentered rehab for cannabis dependency.
Aaron worked tirelessly and relentlessly as a child pop star, but he ended up broke, filing for bankruptcy in 2013 and owing the IRS millions in back taxes as soon as he turned 18. His family was beyond dysfunctional; he had made sexual abuse allegations against one of his three sisters, who had died of a drug overdose years earlier. He accused his brother Nick, too, of abusing him and some of the girls in the family.
Aaron Carter's career peaked in the nascent days of the 2000s, with "Aaron's Party (Come Get It)," a bubblegum pop rap song that every preteen girl knew by heart. He sold a million albums before he was 10. He was blonde and white and slight, with a bright, friendly smile and a sprightly voice. He toured with his brother, and with Britney Spears. His appearance in a landmark Lizzie McGuire episode — he appeared onscreen in a silver puffer coat and kissed Lizzie right on the mouth — sent many adolescents into a hormonal tailspin. He was just 13, and nothing he did in the latter half of his career ever made as much of a mark.

For child stars, adulthood starts from a place of disorientation. If they're lucky, some of them find a way to make peace with an entertainment industry that gave them huge opportunities, but ultimately made their lives worse. But it feels like Aaron Carter barely had a chance.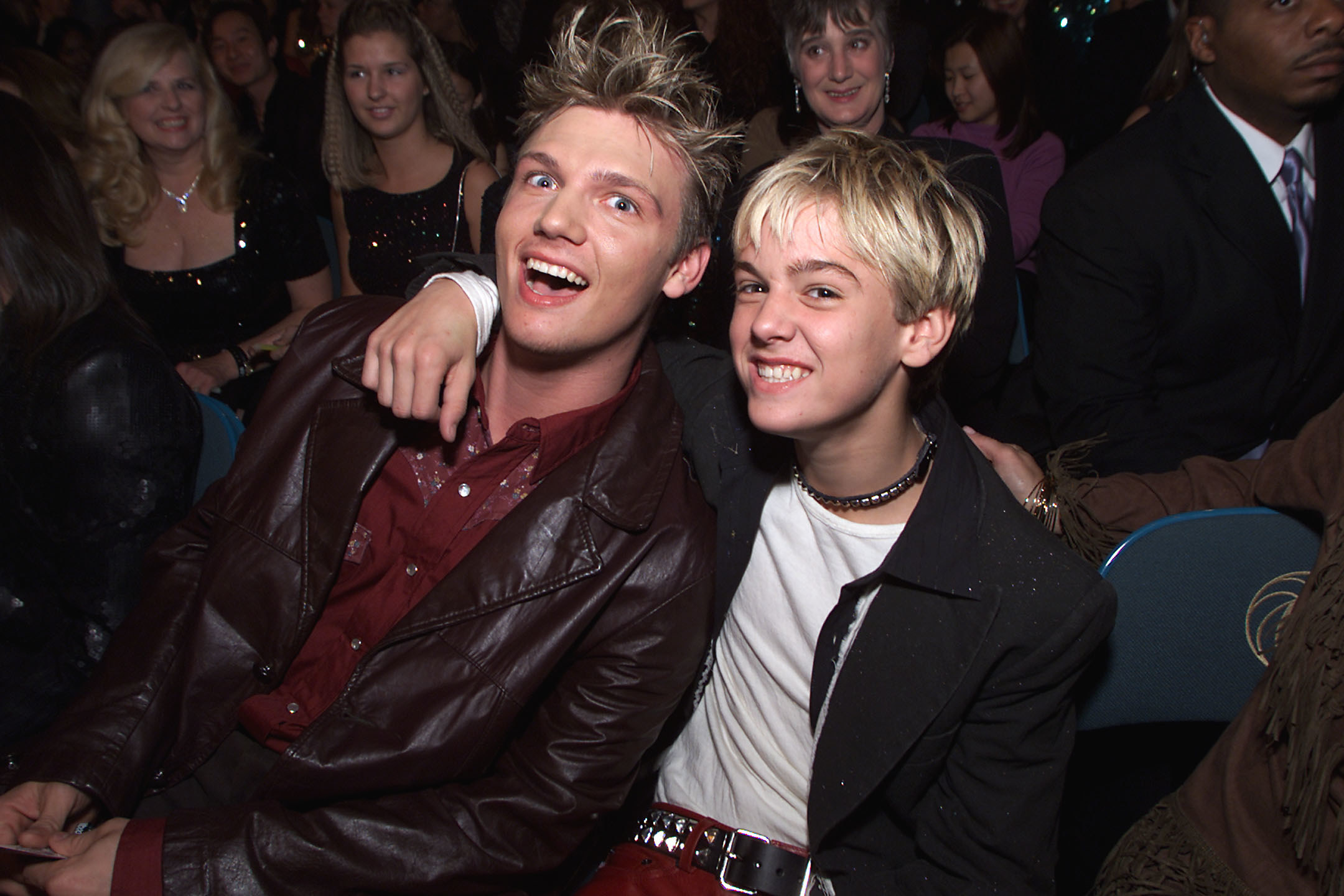 The Carter children grew up in poverty in Florida before two of them became famous. Parents Jane and Robert (who died in 2017 of a heart attack) raised Aaron, Nick, Angel, B.J., and Leslie (also deceased) in Tampa. They were broke, briefly living in their van before the boys made them rich, then moved to a 17-acre "compound" in the Florida Keys.
Nick was the first to get plucked from obscurity by Pearlman and placed in the Backstreet Boys in 1993, when Aaron was just around 6. While Aaron had always been the family's most publicly troubled member, Nick spent the 2000s and 2010s getting arrested for bar fights and drunk driving. In 2017, Dream singer Melissa Schuman accused Nick of raping her when she was 18 and he was 22, which he denied. In 2018, the Los Angeles County district attorney declined to press charges against him.
"Every show we did, we would probably make about maybe $40,000, $50,000 a show. And it was all gone."
The boys had a stage mother in Jane, who they often accused of negligence; Aaron also accused her of stealing his money. While he was opening for the Backstreet Boys at their peak and beating Shaq, Aaron said she was mishandling his earnings. In 2003, when he was 16, he fired her as his manager, alleging that she took more than $100,000 from his bank account. He then sought legal emancipation. "Every show we did, we would probably make about maybe $40,000, $50,000 a show," Aaron said. "And it was all gone." Jane Carter denied the allegations, saying the family was overspending and that her husband was buying tour buses and cars. Meanwhile, her daughters felt that their mother focused too much on her careerist children and not on the rest of them. Jane's husband agreed, telling ABC News in 2005, "The other kids used to call Nick the cash cow. And when Nick grew up … Aaron was the cash cow."
A 2005 episode of 20/20 that showed the animosity between Jane and her children detailed a physical fight between Jane and Robert that Aaron had to break up. Jane was eventually arrested for alleged assault. At the time, she was trying to sell a book called The Price of Fame, which she never wrote. The only one of her children still speaking to her was Leslie — Jane was her music manager at the time.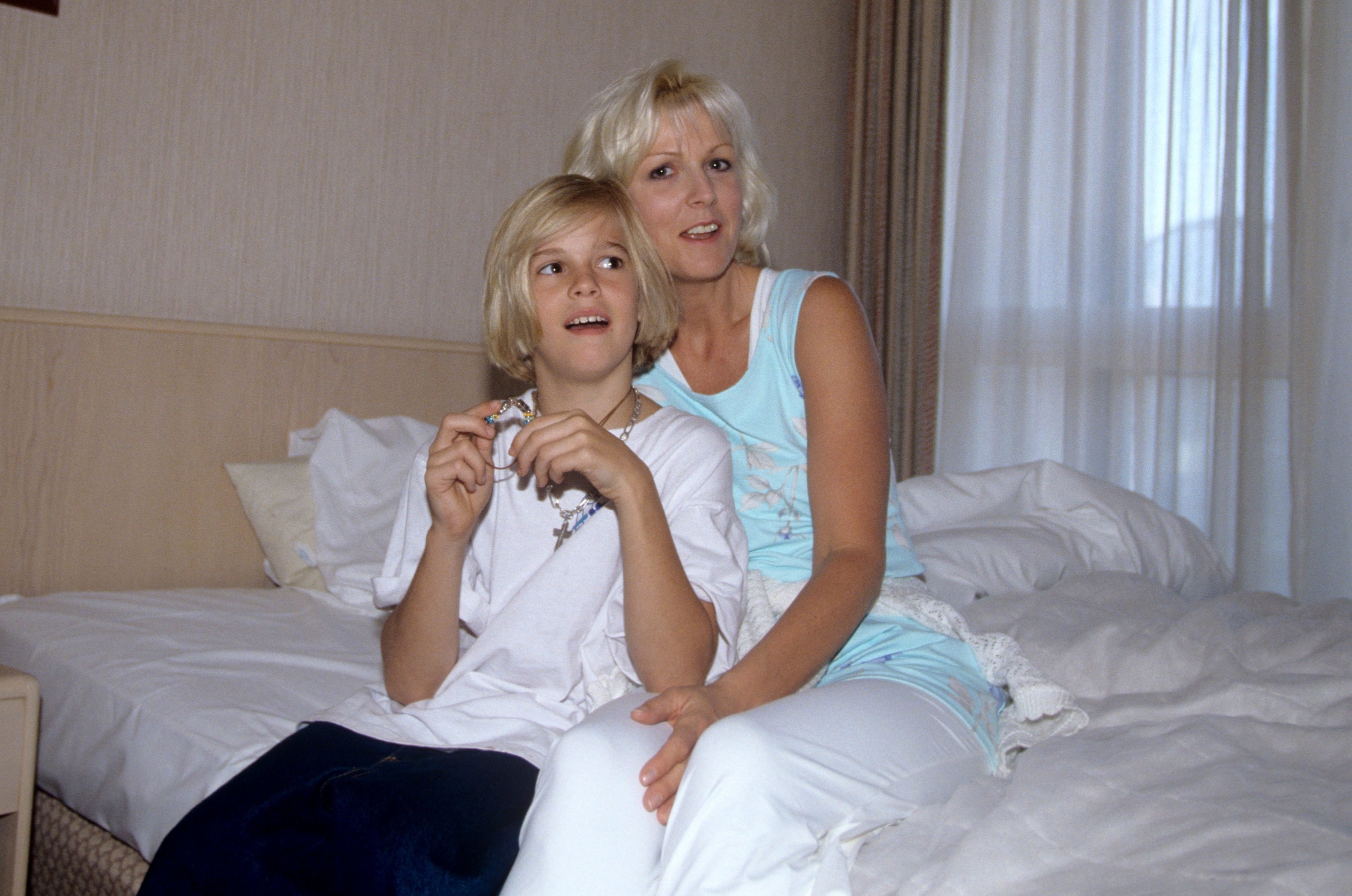 Despite the allegations, Aaron and his mother still had some kind of relationship, albeit a routinely ugly one. In 2019, he and Jane appeared on Marriage Boot Camp: Reality Stars Family Edition, the We TV show that monetizes celebrity family trauma. "It's kind of hard to trust my mom with certain things," Aaron said. Jane alleged — with a laugh — that all her children did drugs with their father at some point. In one episode, when Aaron tells his mother how exhausting his tour schedule was when he was a kid, she brushes him off. "I don't think it was that much," Jane said. "You weren't a Justin Bieber."
"Thank you," Aaron deadpans. "That means a lot."
Aaron's oeuvre was different from his brother's and, it's worth noting, cooler. Nick crooned and danced like a dork, while Aaron sang hip-hop for sheltered suburban girls. He was also quintessentially 2000s. He was the soundtrack to hanging out on a friend's inflatable floral armchair while making calls on a purple glitter landline phone from the Limited Too. He also signaled the shift that was starting to happen, away from the clean and safe boy bands like the Backstreet Boys toward a more (softer, whiter) mainstream hip-hop focus. He wrote songs about girls and parties and getting in age-appropriate hijinks.
Even so, Nick would always be more successful. Nick had a career (and still does — he continues to tour with his band), while Aaron was more like a one-hit wonder, a sorta celebrity who would soon become a tabloid fixture. Like child stars before him — Corey Haim and Corey Feldman come to mind — he couldn't escape stories about his erratic behavior. His most popular album, Aaron's Party (Come Get It), came out in 2000. As an adult, he only released one album, Love, which didn't chart.
It's unlikely Aaron would have become as famous as he did were his brother Nick not first through the door. The siblings were competitive and sometimes cruel to each other. In an episode of their 2006 E! reality show, House of Carters, the two end up in a fistfight over Aaron playing music too late at night in the mansion's record studio. Nick is bigger than him and easily tosses him around before shutting the door on the cameras to fight viciously out of sight. Eventually, they apologize to each other and hug while Aaron holds a bag of ice to his forehead.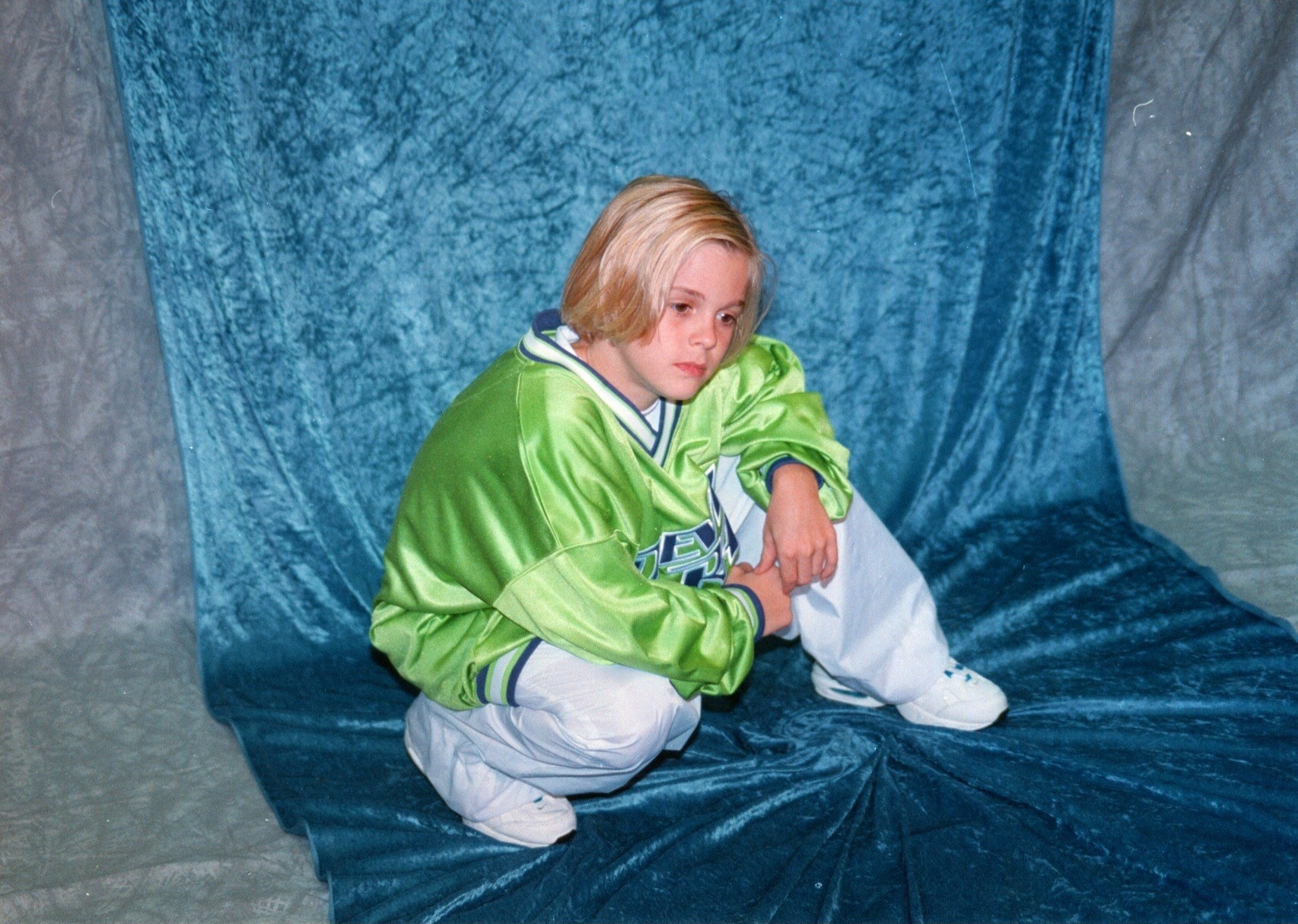 You can't talk about the Carters, their family, or their childhoods, without talking about what Pearlman gave them and what he took away. By the time Pearlman was working with Aaron, his reputation had already preceded him in the worst way. NSYNC had successfully sued to get out of their contract in 1999, and the Backstreet Boys escaped him soon thereafter, both being wildly taken advantage of. But Aaron was still in Pearlman's stead, even after his brother stopped working with him, and even while there were loud rumors that the manager was sexually abusing his talent. When asked in The Boy Band Con about claims that Pearlman had a camera in his tanning bed room so he could film naked minors, Aaron got angry. "It's all lies," he said. "I went in that tanning bed all the time! My mom did too! She searched through it before she'd let me go through it, for cameras. So did my dad!"
He started crying when discussing Pearlman's death, then asked for a break and took his microphone off. Pearlman liked to say that he gave his talent everything, that he was the only real reason they were successful. Maybe Aaron still believed it.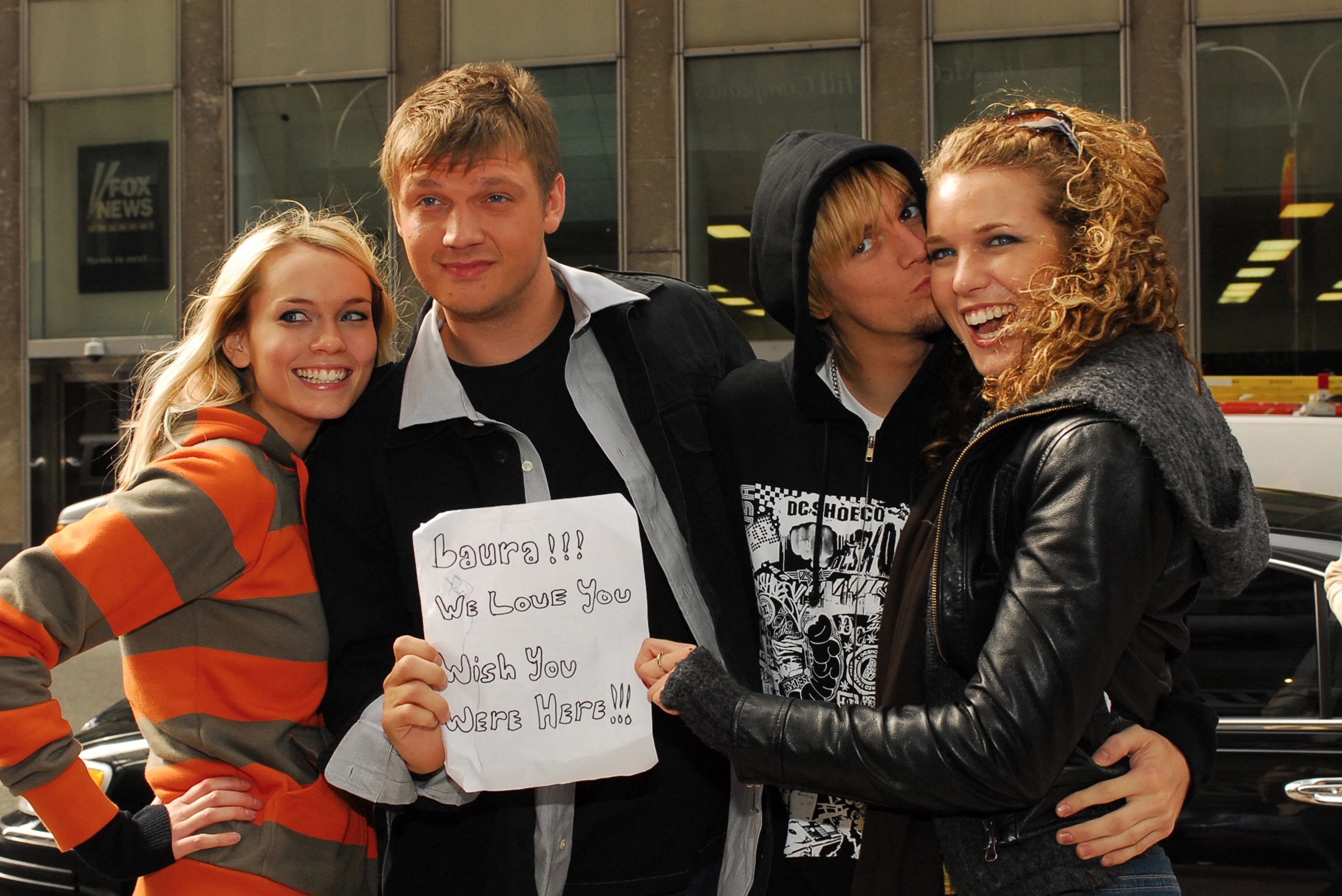 By the mid-2000s, peripheral celebrities had a reality show even if they couldn't book a stage anymore, and so of course the Carter children had their own. House of Carters ran for just eight episodes, long enough to get a gay-panicky Saturday Night Live sketch made about them.
And though Nick and Aaron were the only actual public figures, the show made the whole family a spectacle. At the time, they were all still terrifyingly young: Nick and B.J. were in their mid-20s, Leslie was 19, and Aaron and his twin sister Angel were barely 18. The show's "plot" was that Nick was relocating to Los Angeles to work on another Backstreet Boys album, and he was moving his siblings into a mansion with him for a few weeks. The siblings come together already damaged; each one is raw in their pain over their parents' divorce, their own mental health issues, or their battle to recapture lightning in a bottle by regaining fame. Leslie, in particular, seemed to be struggling; she too was a singer, but was grappling with not getting the attention she craved from their momager.
Though Nick and Aaron were the only actual public figures, the show made the whole family a spectacle.
The show was a horrific glimpse into the wreckage of a family, every episode betraying a new kind of ugliness that shattered any remaining impression that these were typical people who just happened to become famous. Nick was patronizing and condescending and always trying to get his little brother to behave; Aaron wanted everyone off his back so that he could just breathe. In the second episode of the show, where the brothers punch each other, the siblings spend some time wondering if their mother's recent hospitalization is a lie that she's using to manipulate her kids. "They've done shit to us," Nick said about his parents. "Mom's sick," his sisters protested.
It's agony to watch — and unsurprisingly, they didn't get a second season. The siblings spend episode after episode bawling; it's an alarming amount of trauma talk for a reality show about B- and C-list celebrities. The show premiered in the era of Newlyweds: Nick and Jessica and The Osbournes, and seemingly no one wanted to watch the actually real dysfunction the Carter family was wrestling with.
House of Carters is now a mausoleum of tragedy. Not only is Aaron dead, but his sister Leslie died in 2012 of a drug overdose at 25. Aaron talked about her on Marriage Boot Camp: Reality Stars Family Edition. "I felt like I'd been responsible for the death of my sister, for the death of my dad, for my family falling apart," he said. Two years ago, he spoke about rewatching House of Carters specifically for Leslie. "None of us were listening to her. All she was doing was asking for us to listen to her and her emotions and her feelings," he said. (Nick did not attend Leslie's funeral, saying he felt like the family blamed him for her death.)
House of Carters is now a mausoleum of tragedy.
But in 2019, shortly before Marriage Boot Camp: Reality Stars Family Edition aired, Aaron accused Leslie of having sexually abused him when they were children. "My sister raped me from the age of 10 to 13 years old when she wasn't on her medications," Aaron tweeted, referring to Leslie's alleged bipolar diagnosis for which she was medicated. (Throughout the years, Aaron would say that there were several family members who had a bipolar diagnosis, often blaming that for any alleged misdeeds or cruelties, once even saying that family members with blue eyes were especially predisposed.) "I was abused not only sexually by her but by my first two back up dancers when I was 8 years old. And my brother absused me my whole life."
That same year, Nick and Angel filed for restraining orders against their brother, claiming he had threatened violence against them, their spouses, and their children. The siblings have all, at some point in time, been estranged from each other.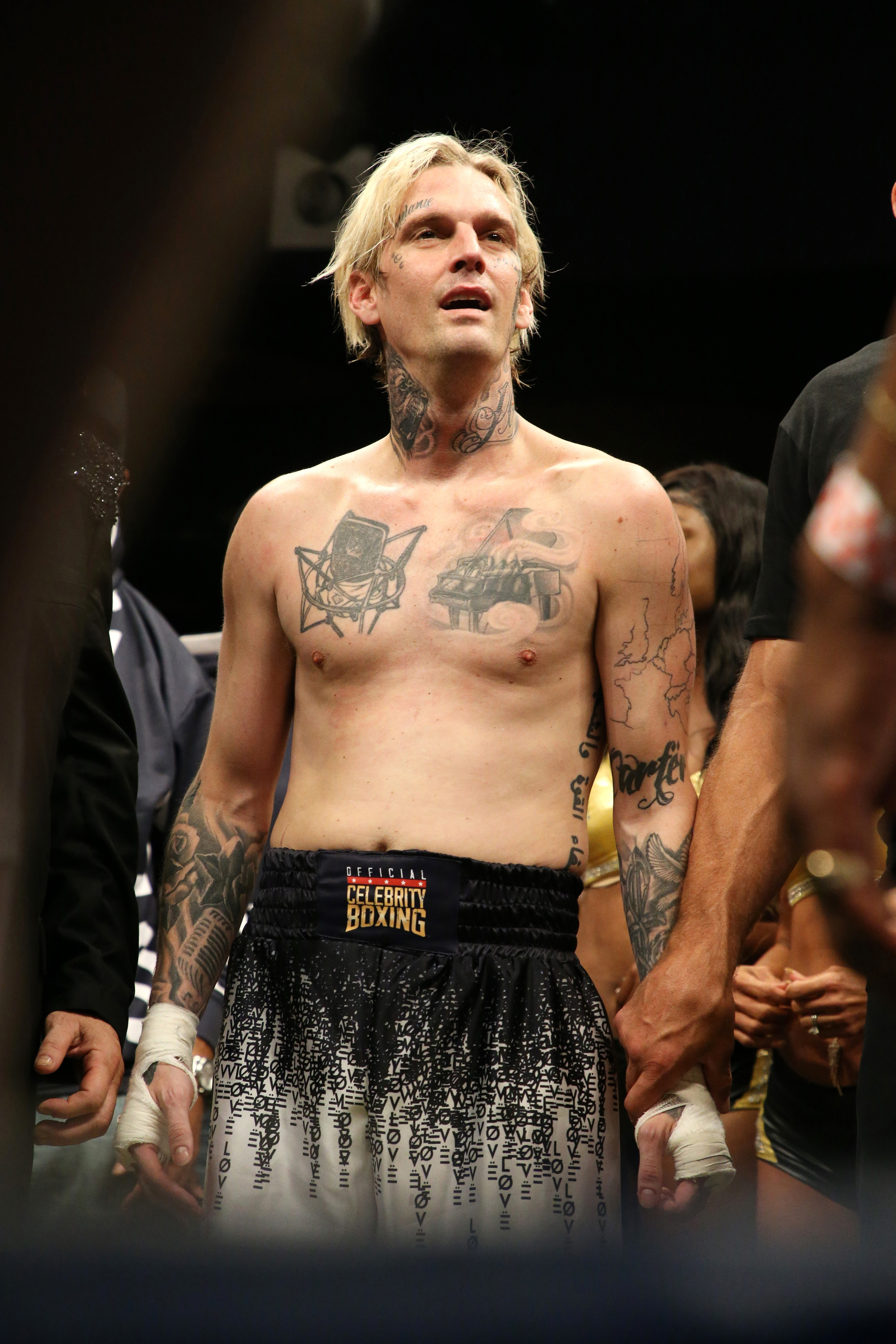 By his 20s, Aaron was becoming a cliché. He was the personification of the child star who was angry that he couldn't regain his former glory, burdened by addiction and childhood trauma. He went straight from preteen cutie to a tragic cautionary tale. He came out as bisexual before kind of walking it back, started a poorly reviewed OnlyFans, and got knocked out by Lamar Odom in a celebrity boxing match. He got worse, and then sometimes he got better, before getting worse again.
Also in 2019, he appeared on The Doctors to talk about his several mental health diagnoses: dissociative identity disorder, schizophrenia, anxiety, bipolar disorder. He said he was taking Xanax, Seroquel, gabapentin, hydroxyzine, trazodone, and omeprazole, all prescribed by his doctor. "I have nothing to hide," he said, as one of the cohosts held up a bag of prescription drugs to give the audience a sense of how medicated Aaron was. He talked about having an addiction to huffing, which he said his sister Leslie facilitated.
On Marriage Boot Camp: Reality Stars Family Edition, he also talked about his eating disorder, which kept him looking gaunt. By 2017, after he shrunk down to a dangerously low weight, he checked himself into a Malibu treatment center for two months. But the older he got, the more emaciated he looked. Tattoos snaked down the side of his face and onto his neck, all over his arms and chest. His relationship with his family never fully recovered. While he had alleged his family was abusive several times, he was accused of the exact same behavior. Earlier this year, in March, his ex-fiancé Melanie Martin said he broke three of her ribs during a February fight. "He punched me in the left rib and pushed me," she wrote in her restraining order documents. She said that he had kicked her and their son, Prince, out of his home. (In 2020, she was arrested for allegedly physically abusing Aaron during one of their several breakups.)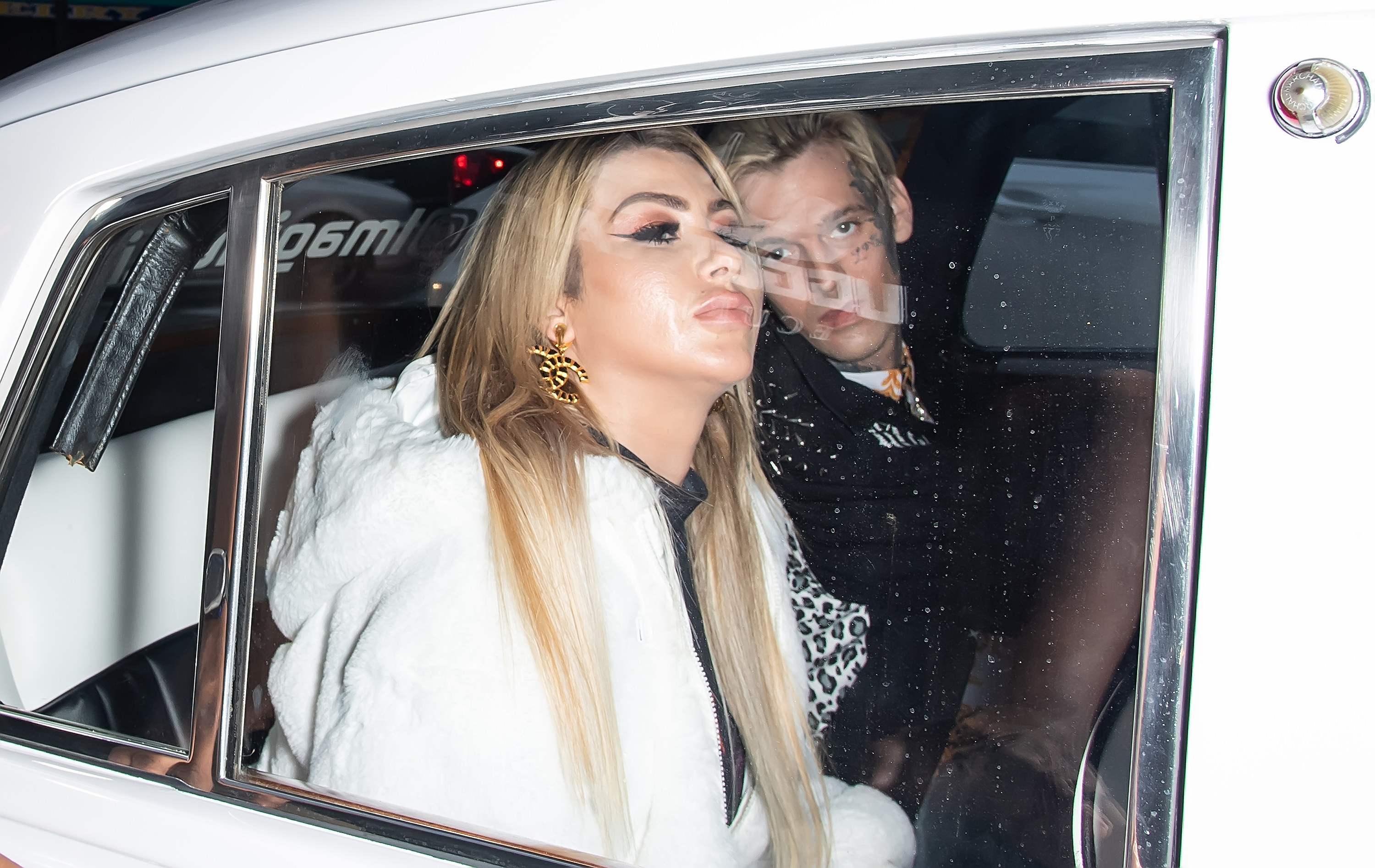 This fall, both Martin and Aaron lost custody of their infant son Prince. In a video he made with Martin a few months before his death, he talked about how he wanted to get married to her in the same place his parents wed. In September, he checked into rehab for what would be his fifth and final time, in an attempt to regain custody of his son. He said he was going to address his dependence on cannabis. "I want my son back. That's the headline right there," he said. Since his death, Martin has been seen crying outside of Aaron's home. Prince will turn 1 in two weeks.
It seemed like Aaron was largely estranged from his siblings at the end of his life. But after news of his death was announced, Nick wrote about his little brother on Instagram: "Sometimes we want to blame someone or something for a loss, but the truth is that addiction and mental illness is the real villain here."
Aaron's twin Angel sent him off with a painful remembrance too. "My funny, sweet Aaron," she wrote. "I loved you beyond measure. I know you're at peace now." Accompanying her Instagram post were no photos of either of them beyond their infancy, no pictures of them as teenagers or adults or even Aaron in his professional prime. Instead, she posted 10 shots of two babies, tangled up together, squishy and malleable and new. Back before all of this started, when there was still potential for something good. ●