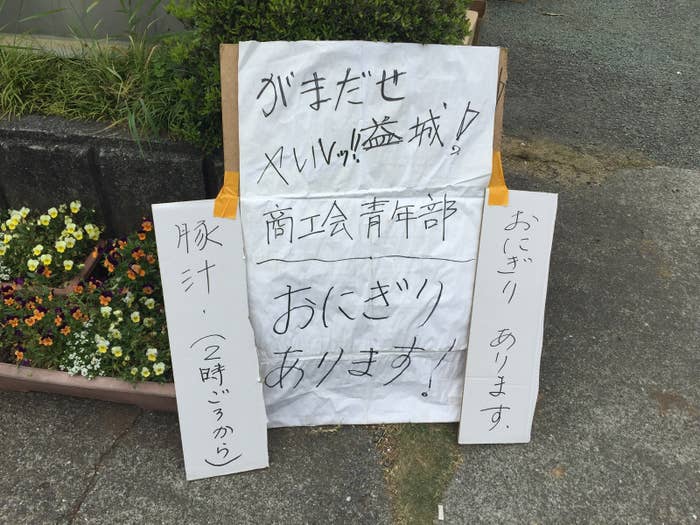 The 7.3-magnitude earthquake that struck parts of southern Japan has killed at least 40 people and destroyed homes and major highways. But even as aftershocks continue to hamper relief efforts, people in one small town are standing up to support each other.
Residents of Mashiki, a town with around 30,000 people that was struck by two earthquakes, have started a soup kitchen at the town office, helping to feed the victims who lost their homes after the quake.
"We are cooking Miso soup with pork and veggies," one of the residents announced outside the soup kitchen. "And rice balls! You can take as many as you want."

Within minutes, residents gathered outside the town office to get food.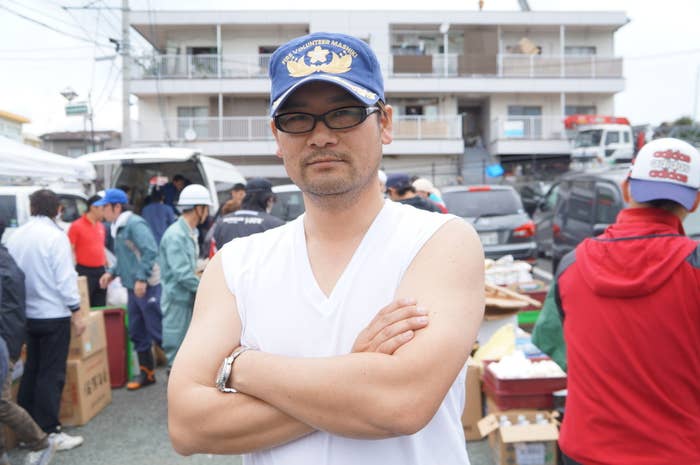 Hiroyuki Aoki, who runs a parking lot at the airport in Kumamoto, was among the volunteers helping to distribute food. The airport had shut down after the earthquake, so he came decided to he could lend a hand.
When the first earthquake struck Mashiki last Thursday, Aoki volunteered with the local fire brigade. Then on Saturday, a second earthquake struck, which he said was so strong that his bed was thrown to the other side of the room.

"I thought I was going to die," Aoki said. "But I was lucky that I didn't get injured."
Aoki's family was unhurt, but their house was left a mess.
After he knew that his family was safe, Aoki started patrolling the neighborhood and distributing relief supplies to those who suffered from the quake. When he heard that his friends were starting a soup kitchen, he volunteered. "There is so much I can do," he told BuzzFeed News, as he stood outside the soup kitchen distributing rice balls to the victims.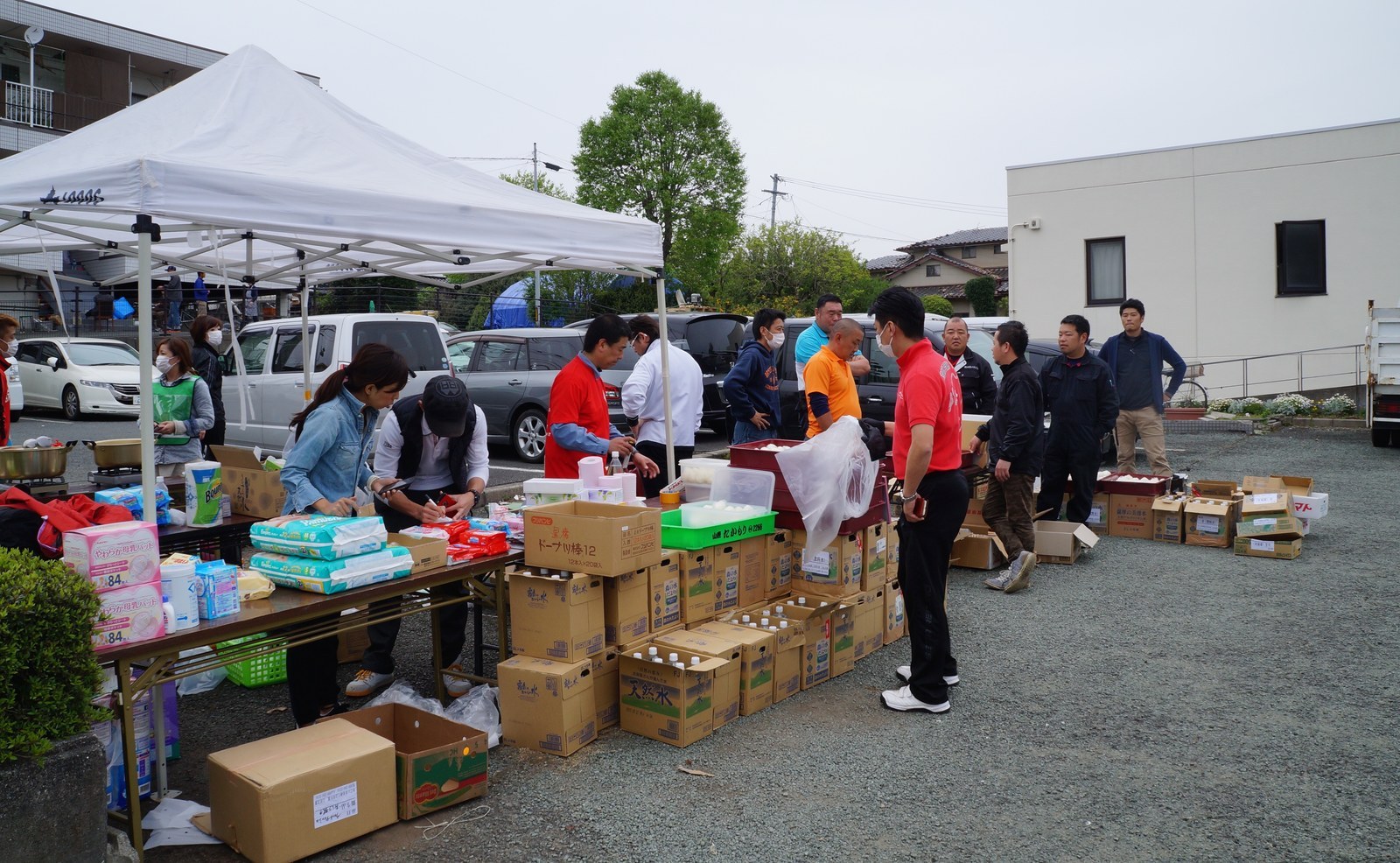 While locals have taken it upon themselves to help each other, the government has already begun reconstruction efforts in Mashiki. The roads covered with roof tiles and glass are being cleaned up. Heavy machinery has been deployed to rebuild the bridge that was damaged.
But Aoki has not had the chance to clean up his own house, where things lay scattered all over after the quake. He said his daughter suddenly started crying after she saw what their home looked like.
"The earthquake left a scar on her, too," he said. "But we have to look forward and I am doing what I can do to move forward."