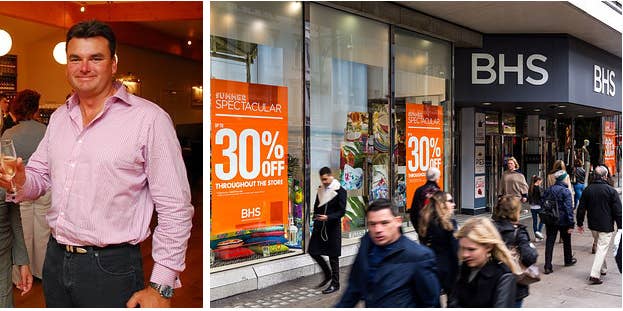 Dominic Chappell, the man who bought BHS for £1 before it collapsed and was closed down, has been banned from driving for speeding.
The 49-year-old was caught driving more than 20mph above the speed limit in Andover, Hampshire, on 6 April.
When he was pulled over, Chappell told police officers he was a former racing driver and drove 35,000 miles every year, the BBC reported.
"This will cost me £25,000," he told officers. "I've been driving since I was 18 and have never had an accident. ... I used to be a race car driver."
Chappell had previously admitted to driving at almost 64mph in a 40mph zone but told Aldershot magistrates' court he needed his driving licence because he received abuse on trains and it would be a stretch to pay for a private driver, The Telegraph reported.
However, the court disqualified him from holding a driving licence for six months.
Chappell, who purchased BHS from the retail tycoon Sir Philip Green in March 2015, had previously been a Formula Three driver. When he bought the struggling retail chain he had no retail experience and had had three bankruptcies.
In June this year he was hauled before MPs as part of a joint pensions and business, innovation, and skills committee hearing in June and questioned over his leadership of BHS, which collapsed a year after he took over, leaving 11,000 employees without a job.
All BHS stores had until 20 August to sell off stock and close.
During the course of the hearing, a former CEO of BHS, Darren Topp, claimed Chappell had boasted of being ex-SAS and threatened to kill Topp when the CEO challenged him on an unexplained £1.5 million payment out of the business to a new company called BHS Sweden – something Chappell denied.
Green and his advisers were also strongly criticised by the committee, which said in a searing report that the fact that executives were able to walk away "greatly enriched" was an example of the "unacceptable face of capitalism".
MPs accused the billionaire owner of Topshop of "hurriedly" selling off the company to Chappell. They have also been highly critical of BHS's £571 million pension deficit.