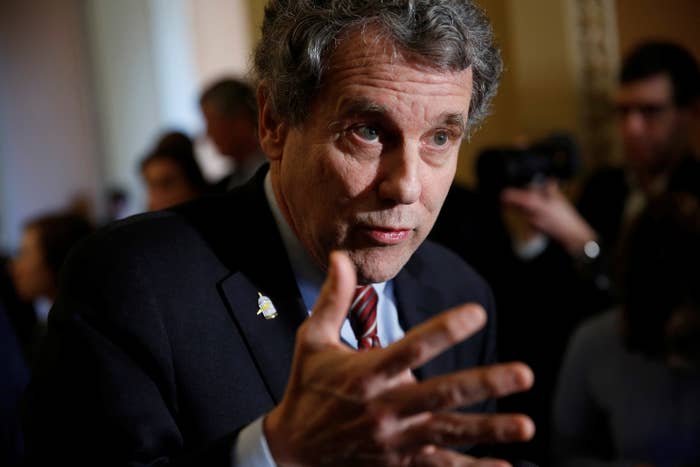 Ohio Sen. Sherrod Brown said he is "proud" of the teachers in West Virginia who staged a nine-day, statewide strike for better wages, comparing their activism to that of the students in Parkland, Florida, currently pushing Congress to adopt gun control legislation.

"When this society fails to pay its teachers a living wage, it's pretty shameful. … Those teachers engaged the public to put pressure on a Republican legislature that historically underfunds education and they got the legislature to finally do the right thing. So I was proud of those teachers for standing up," Brown said on BuzzFeed News' Twitter morning show AM to DM Thursday morning.
The strike in West Virginia was ultimately successful, with the state legislature agreeing Tuesday to a 5% wage hike for public school teachers.
Brown went on to praise other activist movements in the last year, citing the Parkland students' efforts, the Women's March following President Donald Trump's election, and others. "That's what makes our country great — when people stand up and push back when they're mistreated, when powerful people try to take their health care or try to give tax cuts to the rich or try to take away their rights," he said.
Brown, who is up for reelection this year, also discussed his support for Trump's plan to impose new tariffs on aluminum and steel, but added that he would have tailored them differently.
"I would have focused more on China and less on Canada, but he's president and I'm not and I'm glad he's doing the tariffs. ... I'm not sure how this is going to play out because he seems to be changing his mind this week, again, but we'll see. And I generally support the idea," he said.