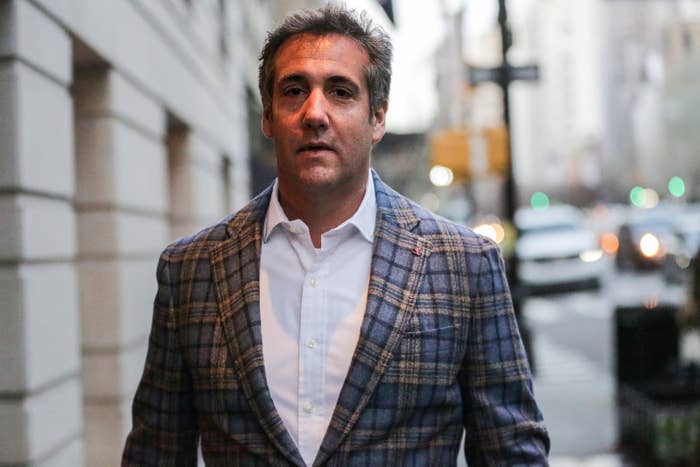 The two heads of the Senate Intelligence Committee said Tuesday that they have "re-engaged" President Donald Trump's longtime personal lawyer Michael Cohen about when he learned of the infamous Trump Tower meeting between top Trump campaign officials and a Russian lawyer.

Sen. Richard Burr, the Republican who chairs the committee, said Tuesday that Cohen previously told the committee he was not aware of the June 9, 2016, Trump Tower meeting before it became public last summer. But Burr said that the committee has reached out to him, following recent press reports that conflict with that testimony.
Burr and committee vice chair Sen. Mark Warner said Tuesday that the committee has "re-engaged Cohen and his team" to get to the bottom of the issue, following reports that Cohen alleges he was present when Donald Trump Jr. told Trump and others about the proposed meeting. (The president has denied any prior knowledge of the meeting.)
The committee asked Cohen's lawyers if Cohen stands by his previous testimony that he didn't know about the meeting, Burr said. "They responded that he did stand by his testimony," Burr said.

Burr and Warner's rare joint press conference took place at the same time Cohen was in court in New York where he pleaded guilty to federal charges as part of a reported plea agreement. But Burr said, "We hope that today's developments and Mr. Cohen's plea agreement will not preclude him for an appearance before our committee as needed."
It is a federal crime to intentionally lie to or mislead Congress, although charges are rare.
UPDATE
This story has been updated to reflect that the Senate Intelligence Committee is looking into press reports that conflict with Michael Cohen's testimony to congressional investigators about when he learned of the Trump Tower meeting.
CORRECTION
The Trump Tower meeting took place on June 9, 2016. A previous version of this story misstated the date.