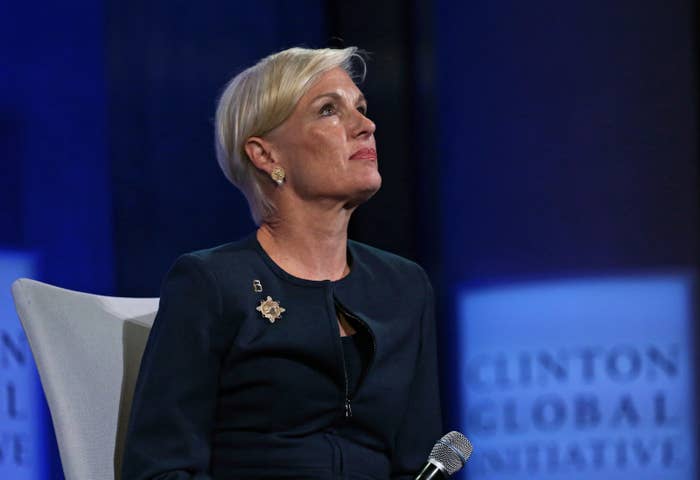 Cecile Richards won't close the door on a future run for office, after stepping down as the president of Planned Parenthood.
Richards said she doesn't "really know" what her next plans are, telling BuzzFeed News' AM to DM Wednesday morning that "it's kinda exciting not to know." But she wouldn't rule out running for office in her home state of New York in the future. "It's not in my plans right now," Richards said, but added, "Never say never."
Richards was also asked about Eric Schneiderman, the former New York attorney general who stepped down Tuesday amid allegations that he abused four women. Richards, who has known Schneiderman for years, said that he "did the right thing" in resigning immediately.
"I can't help but think that — he should be a model for what other politicians should do. It is so uneven what has been happening with men who have been called out. I look at the governor of Missouri, still serving in office. So I just hope that this is a moment in which all politicians realize that sexual harassment, sexual abuse is unacceptable, I don't care what your party. I don't care what your history," Richards said.
The former Planned Parenthood head also talked about her meeting with Ivanka Trump early in the Trump administration, revealing that Jared Kushner was also present and "led" the discussion. Richards said that she took the meeting as "an opportunity to talk to someone in this administration about the important work that Planned Parenthood does. ... But that really wasn't the conversation," she said.
Instead, Richards said that Kushner drove the conversation and suggested that if Planned Parenthood stopped providing abortions, he would push House Speaker Paul Ryan to give the organization more federal funding. "I just said we are not going to trade away women's rights for money," she said.
Richards, the daughter of former Texas Gov. Ann Richards, said that she doesn't yet know "what I'll do long-term," but that she plans to spend "the next few months making sure that women are engaged, organized, registering to vote," and voting in November's elections, as she tours the country promoting her new book, Make Trouble.
Watch the full interview here:
AM to DM