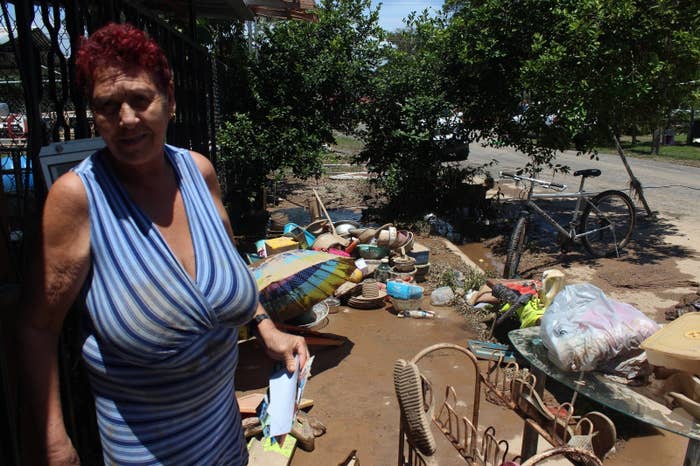 PARRITA, Costa Rica — A fellow churchgoer called Martza Sanchez Cometreras on Wednesday night with a warning: Leave your home immediately because the river is rising fast. In absence of a formal alarm system, Sanchez said, the "church sister" saved her life.
Within minutes of the call, Sanchez and her husband, Pastor Gerardo Diaz, were wading through waist-deep water looking for higher ground. "We were scared," Sanchez told BuzzFeed News. "It was difficult to leave, because of the strong currents."
Their neighbor Manuel Olivares left just moments later. He had to swim away from his house, he said, battling currents and at one point clinging to a telephone pole to avoid being swept away by the raging river.
Every home in the village of Playon Sur is now uninhabitable. Most, like the church where Diaz lives and preaches, are filled with knee-deep mud. Sanchez, Diaz, and Olivares are now among hundreds of people living in makeshift shelters in the modest agricultural village located just inland of Costa Rica's Pacific Coast.
But not everyone in Playon was so lucky.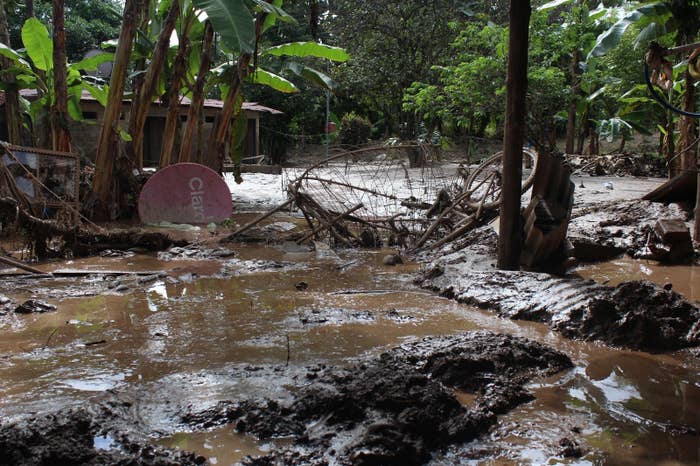 One man drowned Wednesday night, washed away in the flash flood that the others barely escaped. Local residents said it took only a few minutes for the Parrita River to transform into a raging force spilling over its banks.
The devastation in Playon, along with the rest of the Costa Rica's Pacific coast, marked some of the first casualties of Tropical Storm Nate, which is expected to strike the mainland US as early as Saturday night. The then–tropical depression brewed in the Gulf of Mexico on Wednesday, gathering strength, and pulling weather from the Pacific across the Central American isthmus.
The resulting rains caused major floods across Costa Rica, causing President Luis Guillermo Solís to declare a national state of emergency. At least eight people are reported dead, and thousands are homeless across the country. More than half of the major highways in the country are impassable, due to downed bridges and landslides. Some communities are still without water or electricity. Other, more rural areas are still completely unaccounted for.
Costa Rica's northern Pacific Coast was the hardest hit, and the communities in Parrita district, which includes Playon Sur, were some of the worst off.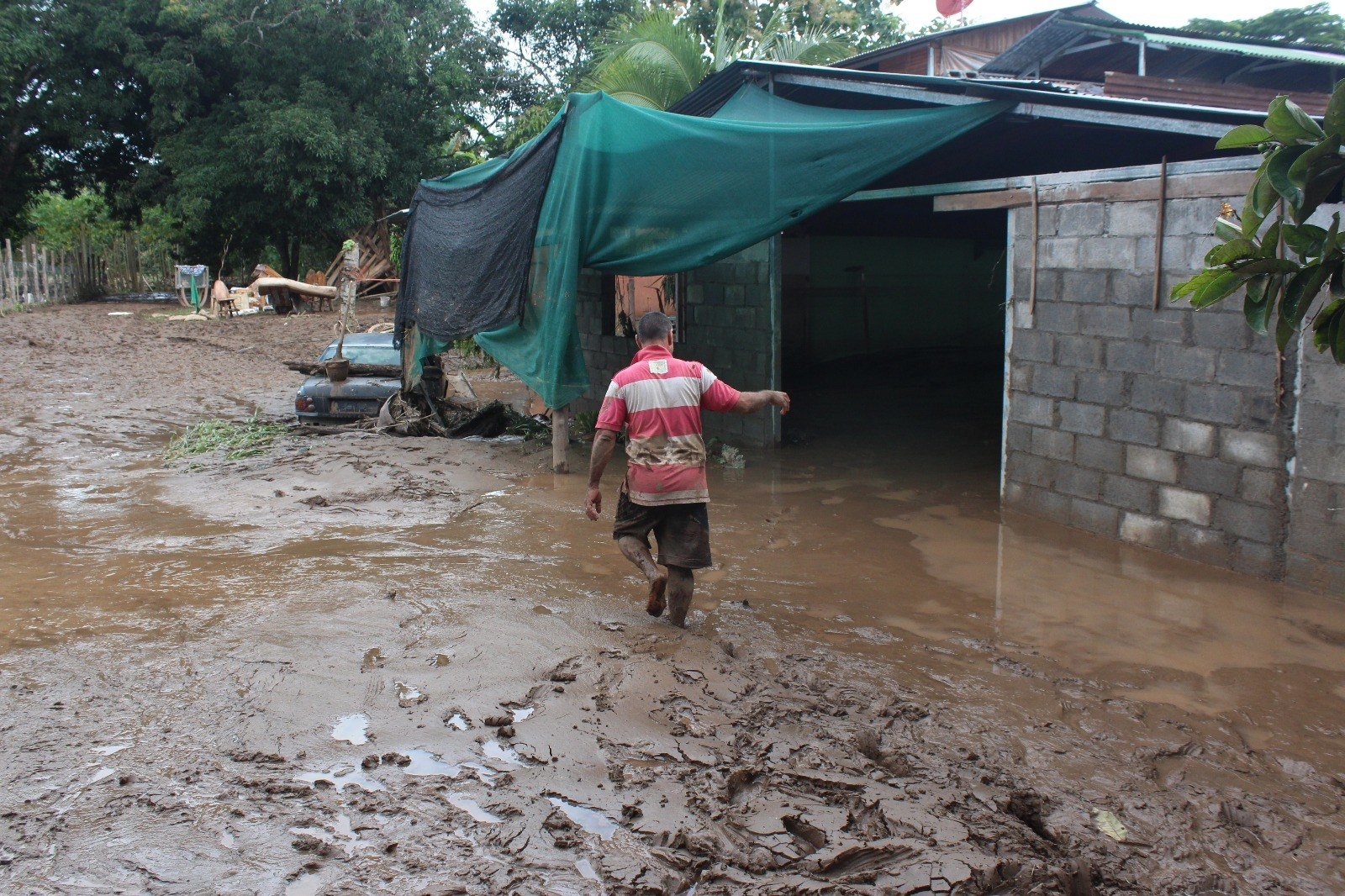 It's no surprise, say local residents. The proximity to a major river, coupled with low lying land, and wide open fields of rice, papaya, and African Palm, means that Parrita floods every time a major storm hits. Some residents told BuzzFeed News that a hydroelectric dam, located further upriver, makes the flooding worse when it is opened slightly to relieve pressure. In 2010, Parrita experienced a similar level of flooding.
"We expect this every year, so we are more prepared," said Parrita resident Marvin Loeiza Fernandez. "You clean and then you go back to living."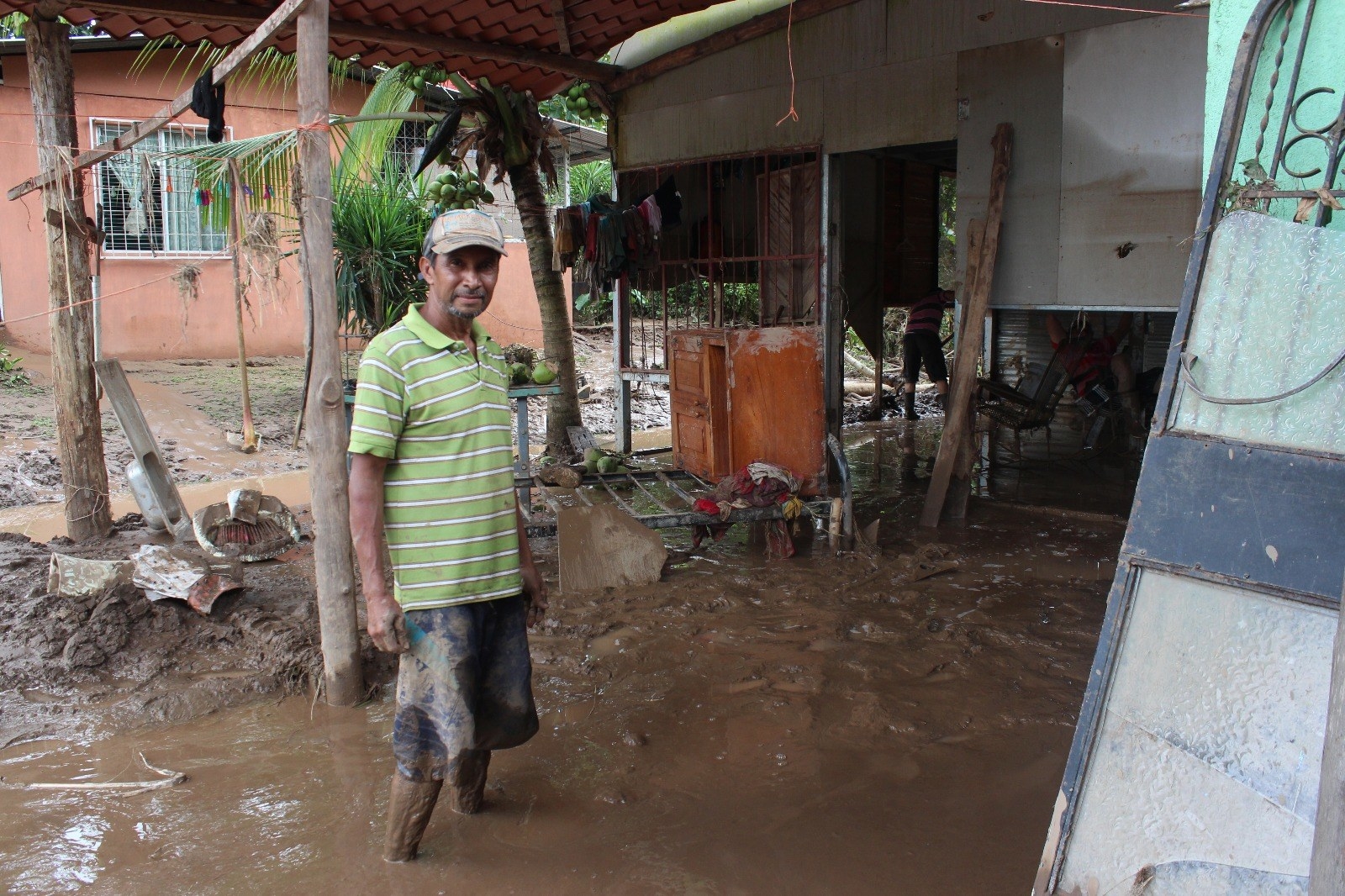 Loeiza and his family left their home in Parrita's Invu neighborhood after an alarm sounded in the early hours of Thursday morning, signaling to residents that the river had flooded. They had only about 10 minutes, Loeiza said, to grab basic necessities before water began to pour into their homes. But as bad as it was for the city of Parrita, the surrounding communities were hit even harder.
"The flash flood came in seconds and took everything with it," said Andres Leon, teacher at Colegio Tecnico Profesional in Parrita, who was assisting rescue efforts in Playon the night of the flood. He pointed to a backhoe that was only partially visible above the water that was pulling it farther downstream.
"We lost everything, even our clothes," Playon Sur resident Giannina Picado told BuzzFeed News from a shelter where she was staying with her two daughters. She said that as of Friday afternoon the government still hadn't come to provide relief to the community.
All day Thursday, and throughout the morning Friday, the district of Parrita was cut off from major towns to the north or south after flooding destroyed a bridge and made the highway linking the communities impassable in both directions. Government workers had just begun to arrive in the city of Parrita on Friday afternoon. Prior to that, the communities were on their own.
Other communities, higher in the mountains, are still cut off from help, many without a way to communicate.
While residents were immediately in need of food, bottled water, and electricity, Marvin Sanchez said that the community will also require economic help, as many will lose seasonal agriculture jobs due to the flooding. He, like many residents of Playon Sur, works at a local papaya plantation.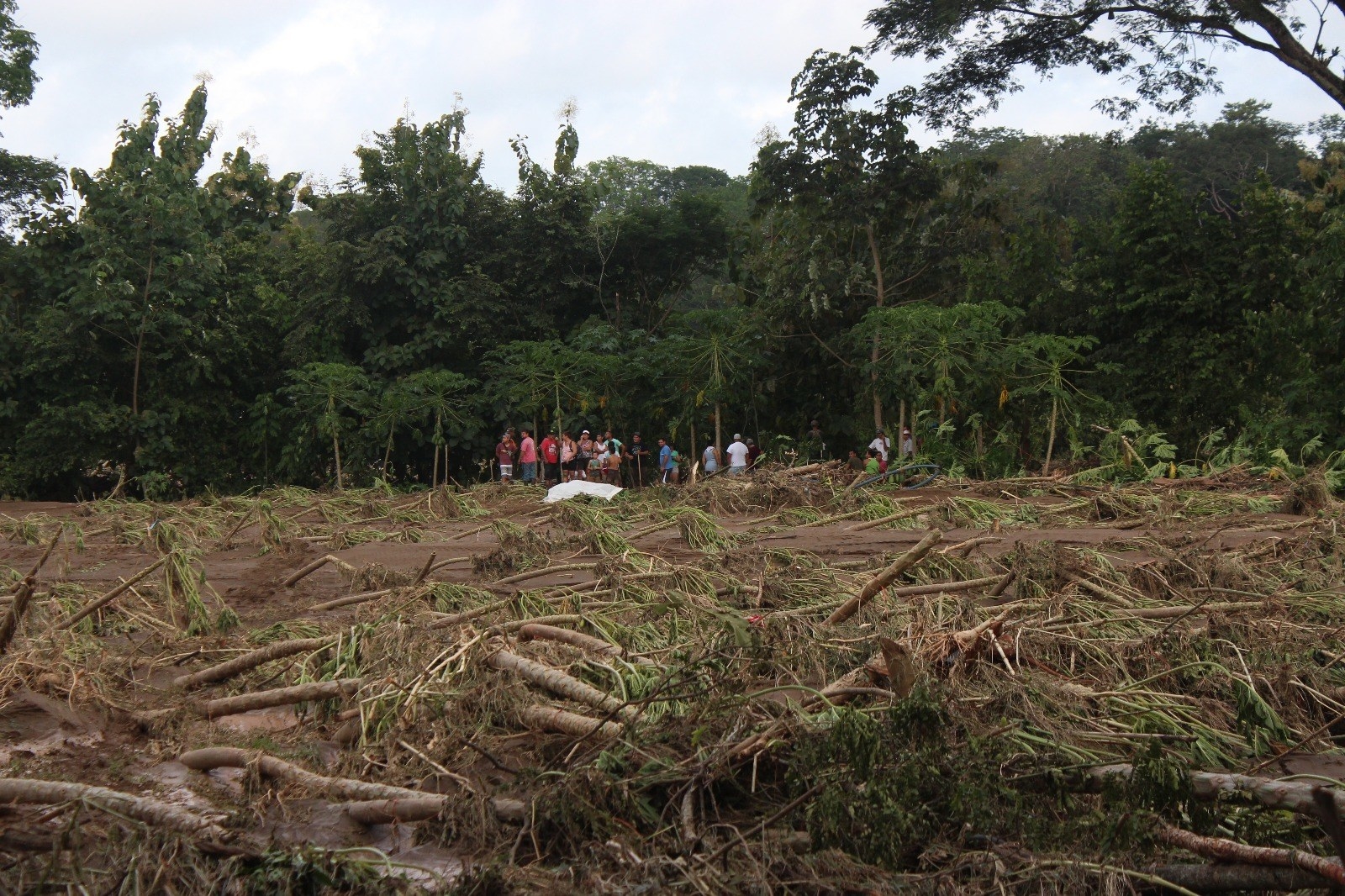 "Because of the flood, the papaya is going to die — the roots will rot," Sanchez said. "Soon the bosses will tell me 'Hey, Marvin, there's no work anymore. You have to go to job services now.'"
His neighbor Wilber Figoroa Araya agreed that with the farms wiped out, there will be little economic stability.
"Right now, we are in the shelters, waiting for the government to come and help us," he said. "Then we will pick ourselves up and move on."