Yum Brands Suffers From Chinese Hot Pot Scandal After Poultry Problems Subside
The CEO of Yum Brands, which owns KFC, Taco Bell, and Pizza Hut, told investors and analysts yesterday about a new challenge the company is facing: "a huge cloud over the hot pot category."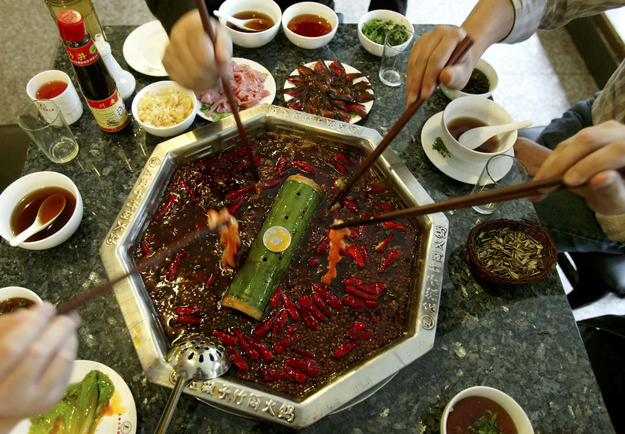 Yum Brands Inc., which sells billions worth of KFC fried chicken and Pizza Hut slices in China each year, has fended off two poultry scandals in the nation only to run into a hot pot problem.
Yum bought a popular Mongolian hot pot chain called Little Sheep in 2012 as part of its expansion in China, though its been falling short of expectations based on a long approval process and now, some disturbing behavior out of rival operators, the company's CEO said on an earnings call Thursday.
"We are now facing the brunt of negative publicity resulting from quality issues at other competitive hot pot concepts in China," David Novak, Yum's CEO, told investors and analysts. "This has resulted in a huge cloud over the hot pot category. As the category leader, Little Sheep sales have been significantly impacted even though there never was an issue with Little Sheep quality. We believe we will weather this issue over time."
What he was talking about is pretty gross, based on Chinese news reports and social media testimonials. Like Swiss fondues, hot pots offer a boiling soup base for diners to dip meats and vegetables in. Recently, customers have complained of restaurants recycling uneaten soup stock from previous diners and serving fake lamb meat.
In May, diners at a Pudong hot pot restaurant found a suspiciously off-color patchwork of meat in their "deluxe lamb set," sold to them at half the market price of lamb. After inspecting meat samples, Shanghai public health investigators found that chicken, duck, and even rat and fox meat were being regularly labeled as lamb in major suppliers' freezers, and few packages showed expiration dates. By then, 11 tons of this meat had already been sold to well-known hot-pot chains such as Dai Mei, Tan, and Macao Doulao.
In Feburary, Fu La Sichuan Hot Pots was found making chili oil from leftovers on customers' tables. And just recently, Fu La was slapped with public endangerment charges for serving uneaten food from previous customers to the next.
Many have taken to Weibo for guides to safer hot pot dining: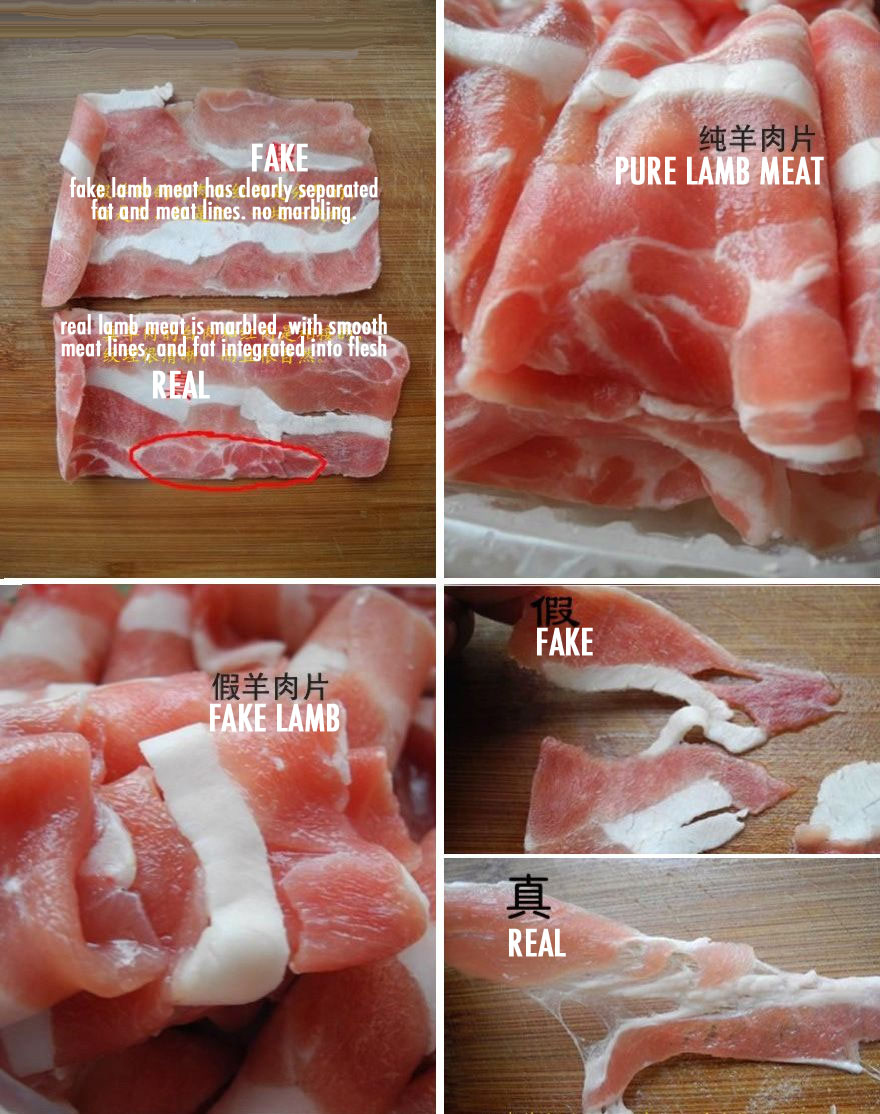 Yum's Chinese KFC sales have suffered in the past year after the company was accused of feeding toxic chemicals to chickens to accelerate their growth late last year and amid an avian-flu outbreak. The company said sales fell by 25% in May after a 36% decline in April, predicting a turnaround for the fourth quarter.
The Taco Bell chain in the U.S. is doing well, however, with plans underway to launch a national breakfast campaign in 2014.