Actually, Birkin Bags Aren't A Better Investment Than Stocks And Gold
Don't go ditching your 401k just yet.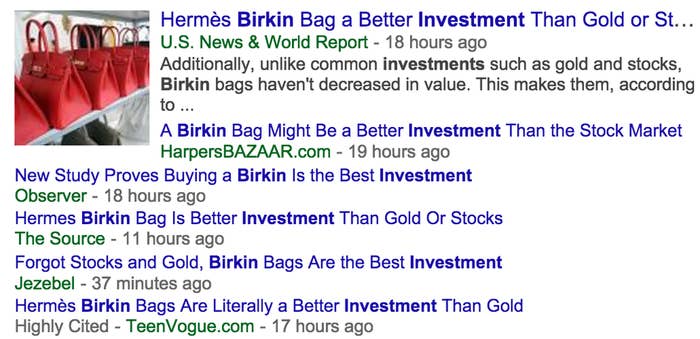 A new study is making the rounds online, claiming that an Hermès Birkin bag is a better investment than stocks and gold. But it doesn't really make sense.
The claims come from online luxury bag reseller Baghunter, which incidentally, invites readers to view its collection of "rare" Birkin bags at the top of its study. Baghunter compares returns on the S&P 500, gold and Birkins since 1980, when the bag was first produced, ultimately concluding that ahead of a potential global recession in 2016, the bags are "the safest and least volatile investment market."
Theoretically, it makes sense that a $10,000 Birkin is likely to retain its value and potentially appreciate in the future given the bags' tight distribution and history of popularity, kind of like a famous painting or special antique. But it's not really comparable to a popular commodity or the stock market.
1.
The market for Birkins is absurdly small compared to stocks and gold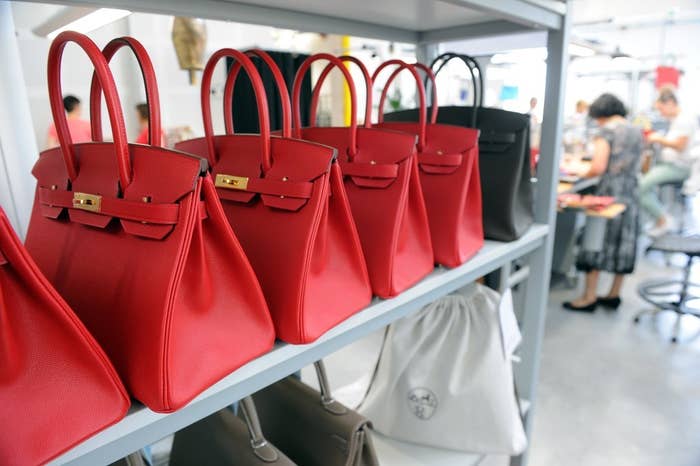 2.
Investing in Birkins means you have to buy and sell in units of at least $10,000 which makes zero sense for a regular person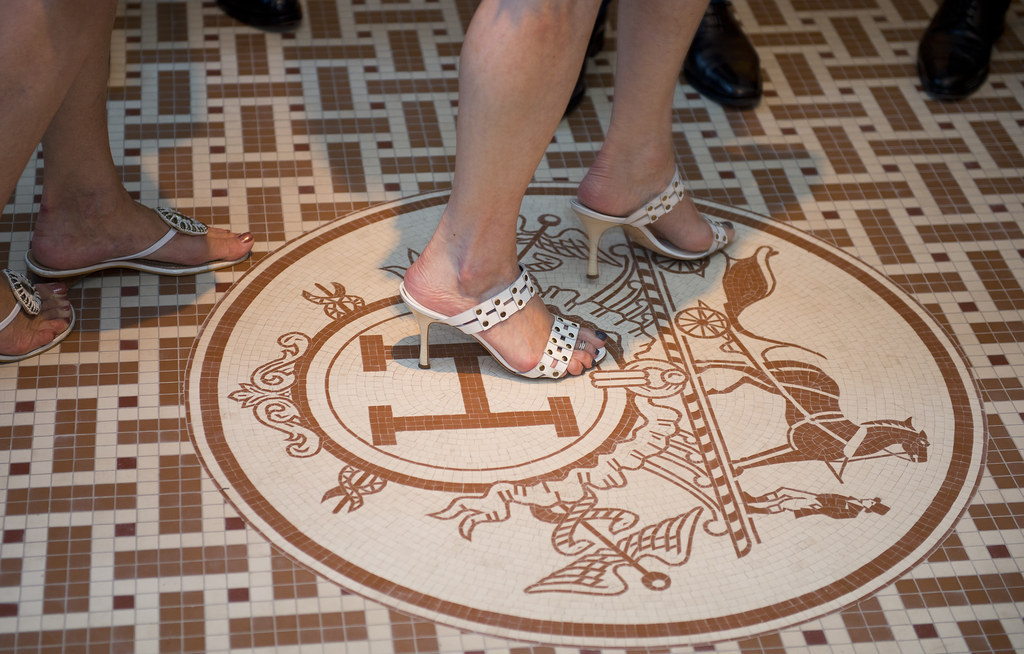 3.
There's no guarantee that the brand value will hold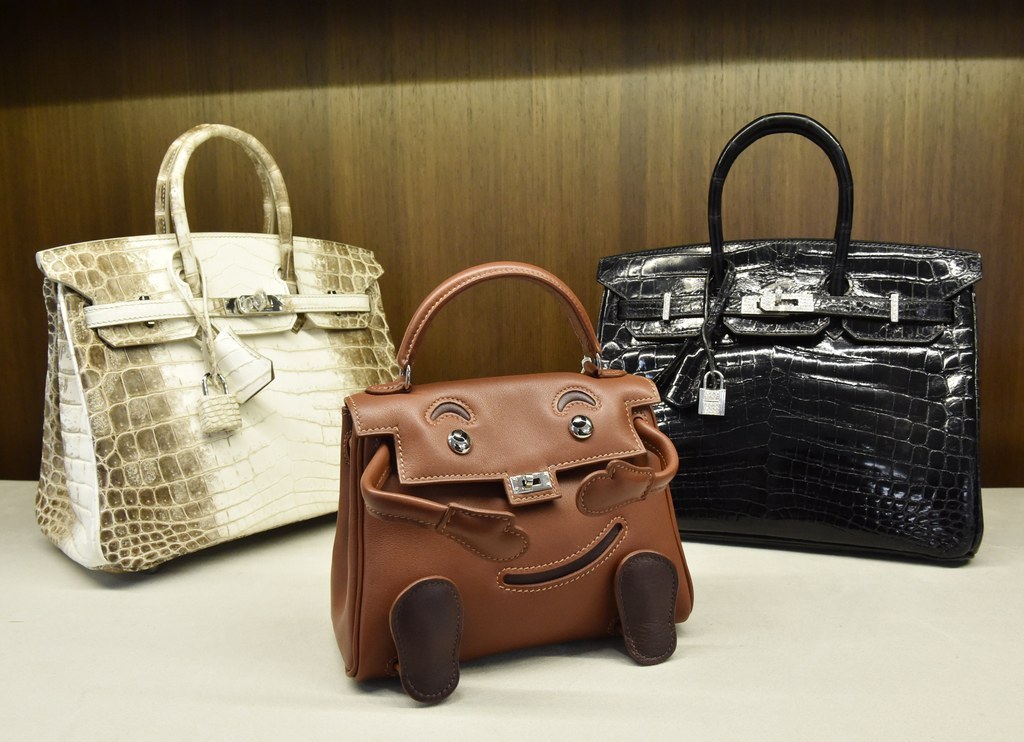 4.
You're going to have to spend a lot of time protecting that Birkin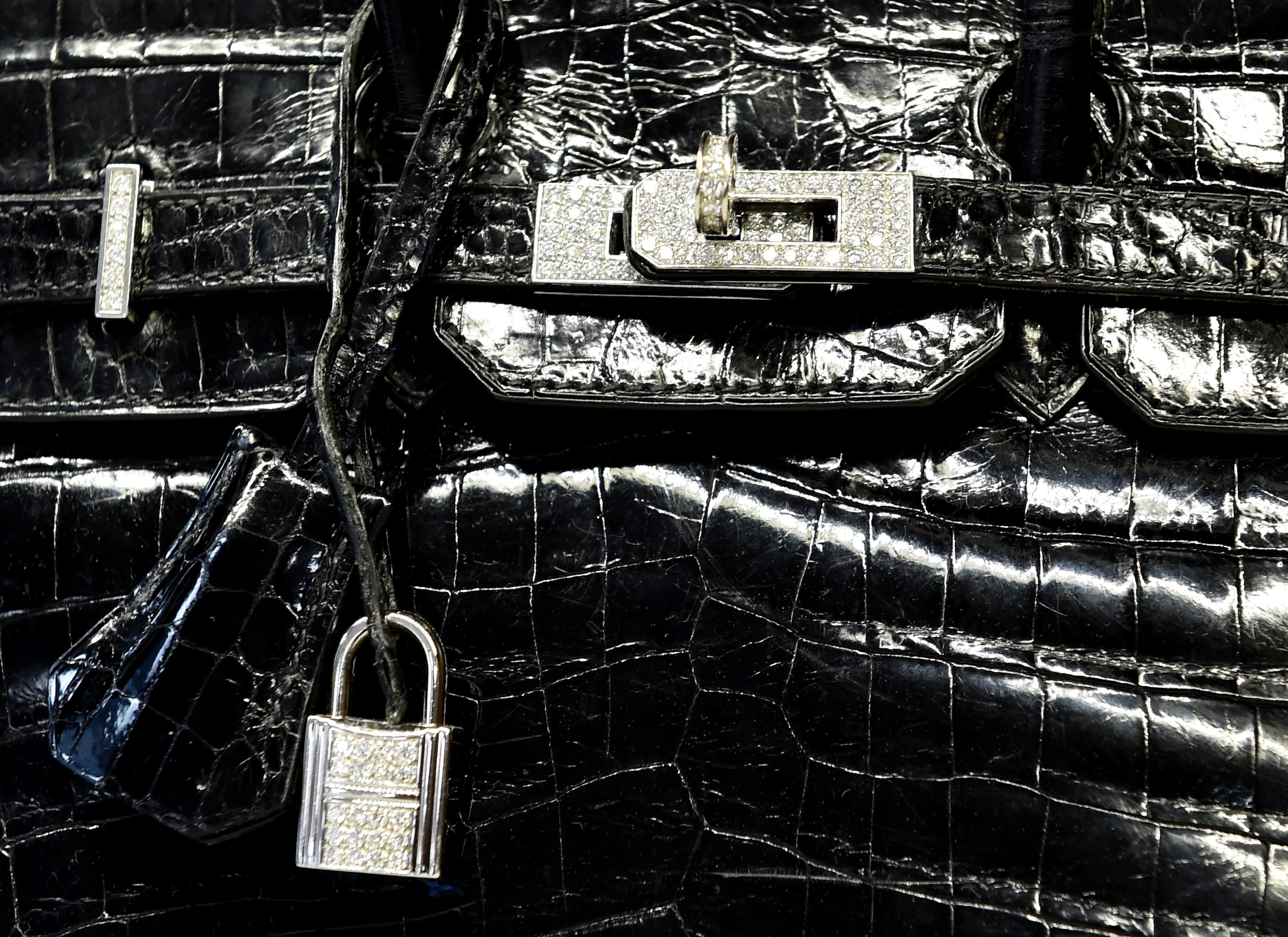 5.
It's more expensive to sell a Birkin than a stock or commodity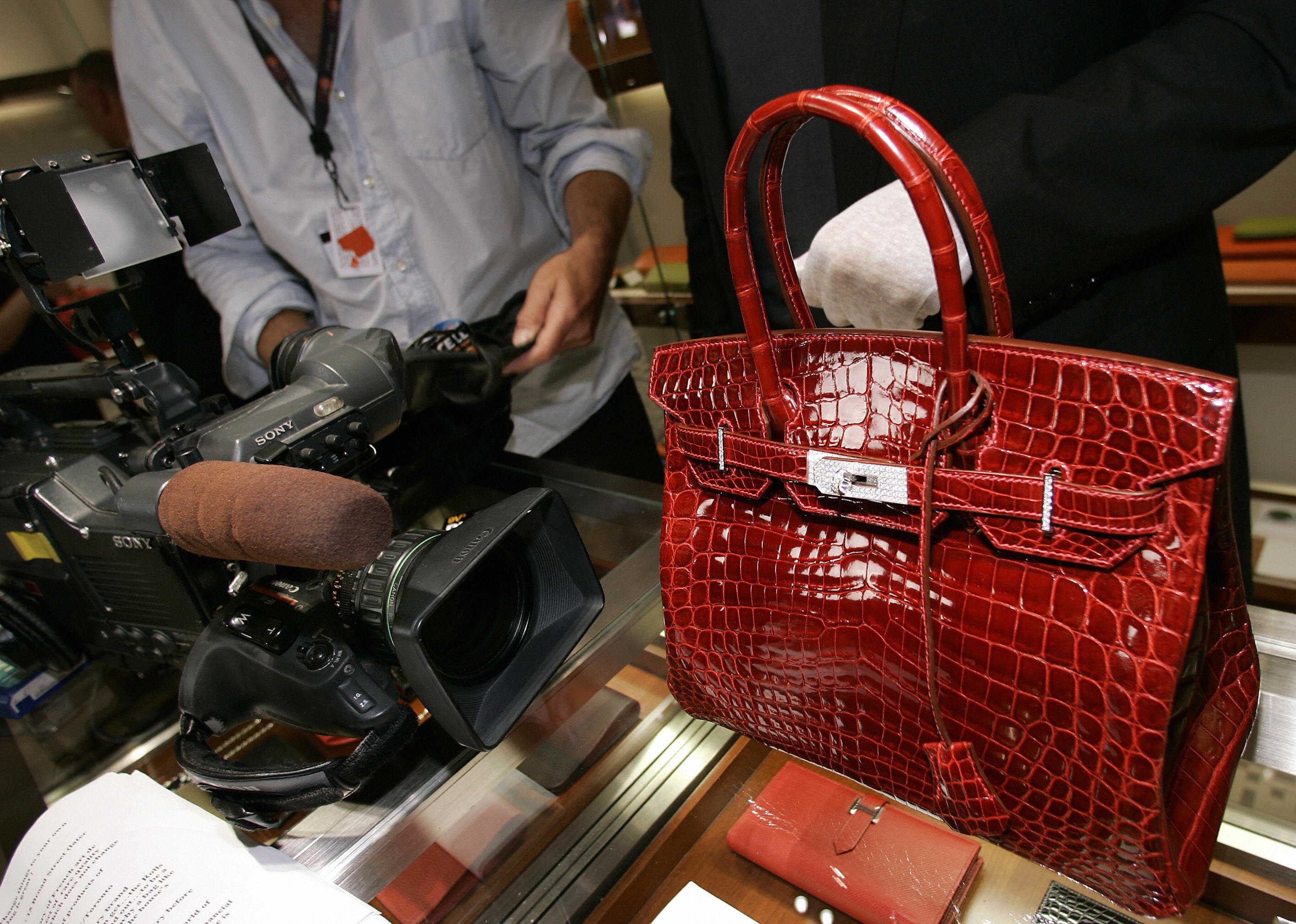 Overall, it's just not an apples-to-apples comparison.
Rati Levesque, chief merchant at secondhand luxury website The RealReal tells BuzzFeed News that while the secondary market price of Birkins tends to increase every year overall, they don't always sell for more than their purchase price.
"It depends on the condition and how rare and coveted the bag is in color and material," she said in an email.
"We've never compared it to investing in stocks," she said. "It's a different type of investment — we view it as the same as purchasing a piece of art. It epitomizes luxury and it's a beautiful, heritage piece that most women want for that reason."