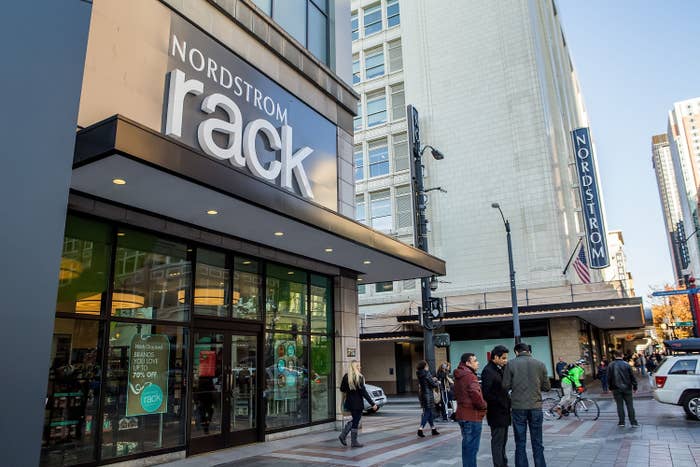 You wouldn't know it from looking at either of their websites, but it turns out Nordstrom Rack accepts returns of regular Nordstrom merchandise, and with some exceptions, it also works the other way around.
Nordstrom, which has a famously generous "no-questions-asked" return policy, confirmed to BuzzFeed News that it accepts Nordstrom and Nordstrom.com returns at its discount Rack stores. But corporate spokespeople discouraged the practice, even as front-line store staff and customer service reps told BuzzFeed News it's no problem to return full-line merchandise to the discount chain.
The squishiness from a company so known for service illustrates the challenge department stores face in keeping their regular-priced stores separate from their quickly-growing "off-price" chains. Off-pricers, like T.J. Maxx and Ross, supply their stores with a constantly updated assortment of excess merchandise and specially-made goods from brands and factories. Based on the buying strategy, the goods are sold at big purported discounts from mall prices, and are more akin to outlets.
A spokesperson wrote in an email: "It can be difficult for our Rack systems to confirm pricing and other information on Nordstrom and Nordstrom.com purchases, so we encourage customers to return those items at a Nordstrom store or by taking advantage of our free return shipping through Nordstrom.com." Similarly, the company asks for Rack goods to be returned to Rack stores, though salespeople reached by phone at two full-line Nordstroms in New Jersey said it's fine to return Rack merchandise there. (This doesn't extend to Rack items purchased online.)
Nordstrom's return policy is unusual for the industry. Shoppers can't make cross-chain returns between Saks and Saks Off 5th, Lord & Taylor and Find @ Lord & Taylor or at Neiman Marcus and Last Call. It's also not possible between Macy's and the new Macy's Backstage, which is in testing, though a spokesman said the company is "working toward cross-returns."
For Nordstrom, keeping Rack at arms-length from its full-price stores is becoming more of a challenge as the discount outlets proliferate, and outnumber the original chain. It's easier than ever to order online from Nordstrom.com then pop over to a Rack to return what doesn't fit.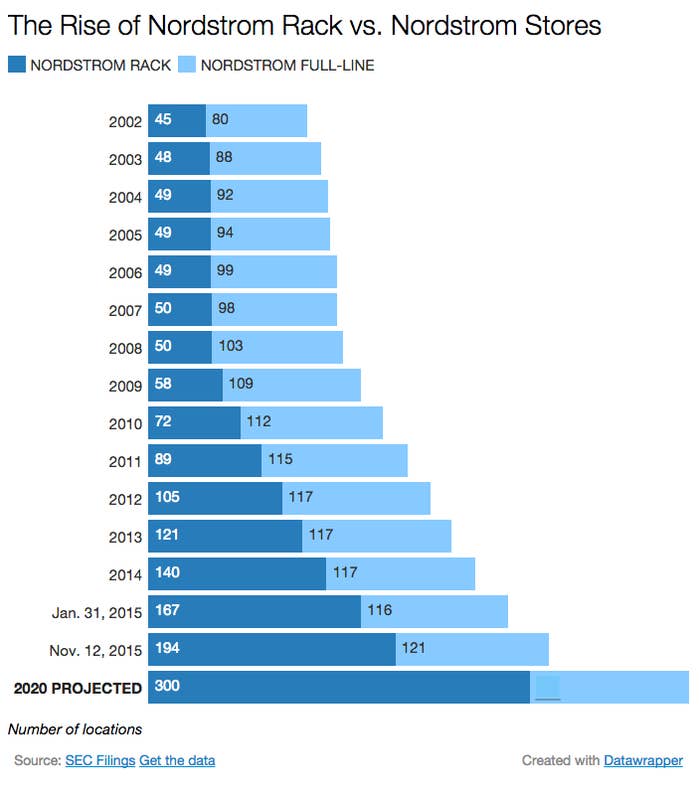 Consumers have proven to be so wild for off-price chains that nearly every major department store has pushed into the category, despite some questions around how discounts are calculated. Nordstrom plans to operate 300 Rack stores by 2020 while opening just a handful of full-line stores.
The stuff on offer at the two Nordstroms no longer has much in common: the company said in 2013 that only 18% to 19% of Rack merchandise comes from regular Nordstrom stores. It has not disclosed that metric since.
This complicates having a return policy that works between stores, and can make it more expensive to operate. On a mass scale, it can be tricky for individual stores to determine what to do with these returns, said Liz Dunn, founder and CEO of consulting firm Talmage Advisors.
"They have to ask, does it make more sense to ship this back to a full-price store and sell it at more of a full-price margin or is it better to sell it through and make it an off-price item?" she said. "It's tough because Nordstrom has always really been about service and I think in the last couple of years, we've seen several instances of where that service commitment resulted in lower margins for them. This is probably one more example."
Nordstrom, which brought in $13.4 billion in retail sales last year, mostly from its full-line stores, said its gross profit as a percentage of net sales was 35.9%, down from 37.2% three years earlier.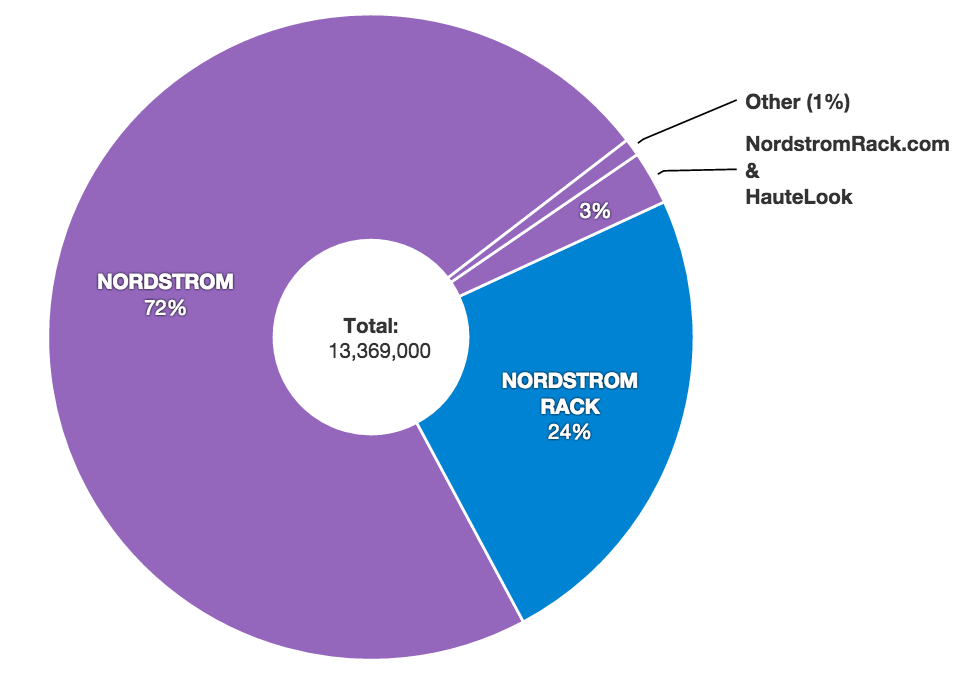 Nordstrom has used Rack to appeal to a younger, more "aspirational" customer without alienating its traditional shopper. In the process, it has created a parallel universe of Nordstrom goods. Last fall, Chief Financial Officer Michael Koppel noted that the company has been able to source enough merchandise by combining its separate buying teams for "regular price" and "off-price" goods.
"Over the last couple years, we have learned how to go to market as one and go to a brand and say, 'Hey, guys, we can buy your regular price product, we can buy your off-price product,'" he said at a conference. Brands can limit exposure of their off-price product by letting Nordstrom sell it through flash sales or on the web, too, he said.
Dunn said the main concern over Rack's expansion has been the potential degradation of the Nordstrom brand, even though the company has insisted that will not happen.
"As more customers view Nordstrom Rack as their Nordstrom experience versus the full-price store, how do you not have the brand get less special or more associated with off-price over time?" she asked.
As for the returns, she said: "Anything that links the two brands together or encourages customers to cross-shop the two channels is probably a bigger worry for them...keeping their shoppers somewhat segmented is probably in their best interest from the standpoint of brand perception."