Why RadioShack Is Closing A Quarter Of Its 4,300 U.S. Stores
The electronics retailer said the decision comes after a "strategic review of our store footprint." It's kind of incredible it had so many locations for this long, at all.
RadioShack said Tuesday that it's closing up to 1,100 underperforming U.S. stores — one-fourth of its roughly 4,300 domestic locations.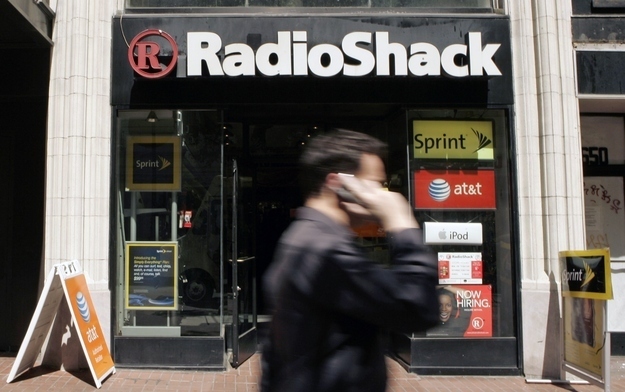 The decision followed a "comprehensive review" of area demographics, the amount of time left on leases, and, of course, the kind of numbers each store was posting, RadioShack said, without specifying where the closures will occur. It will "consolidate our store base into fewer locations while maintaining a strong presence in each market," Chief Executive Officer Joseph Magnacca said in today's statement. RadioShack's "brand equity remains strong," he said.
The closures shouldn't come as too much of a surprise for anyone who has been following the retailer's business over the past decade. The Onion was joking about RadioShack's outdated merchandise and huge number of locations way back in 2007 ("Even CEO Can't Figure Out How RadioShack Still In Business"). Amazon, Best Buy, and Wal-Mart have only grown since then, beating RadioShack in breadth of assortment, price, and convenience.
While RadioShack has come up with lots of schemes to turn around its business — landing on its fourth CEO in four years with Magnacca last year — none of them have quite taken hold. Plans to sell cell phones through Sam's Club then Target crashed and burned, and the company hasn't succeeded in reversing sales declines by stocking fewer items and revamping store layouts. The more than 5,000 RadioShack locations ran a decade ago simply aren't necessary today.
RadioShack stores in the U.S. since 2000, along with the nation's number of Best Buys in the similar period:
To get a sense of how much RadioShack has shrunk, it said today that sales in 2013 fell 10% to $3.43 billion.
Best Buy, which operates fewer, much bigger stores has also been disappointing investors, but it still posted $42.4 billion in revenue during 2013. Both companies have been working to make their brick-and-mortar locations more productive as online competition — read: Amazon — has grown fiercer. Amazon, with just distribution center space to think of, made more than $70 billion in sales last year.
Outside of plunging sales, RadioShack's fourth-quarter loss was its eighth in a row, and the company's bondholders have had reason to be nervous for years. Closing the stores will require the consent of RadioShack's lenders, which include GE Capital, Corporate Retail Finance, and Salus Capital Partners LLC.