Why Delia's Is The Next J.Crew And Not The Next J.C. Penney
That's according to long-suffering shareholder and hedge fund manager Whitney Tilson, who told BuzzFeed the teen retailer's turnaround under its new CEO — recruited from J.Crew — will be different from the Ron Johnson–J.C. Penney situation that burned him last year.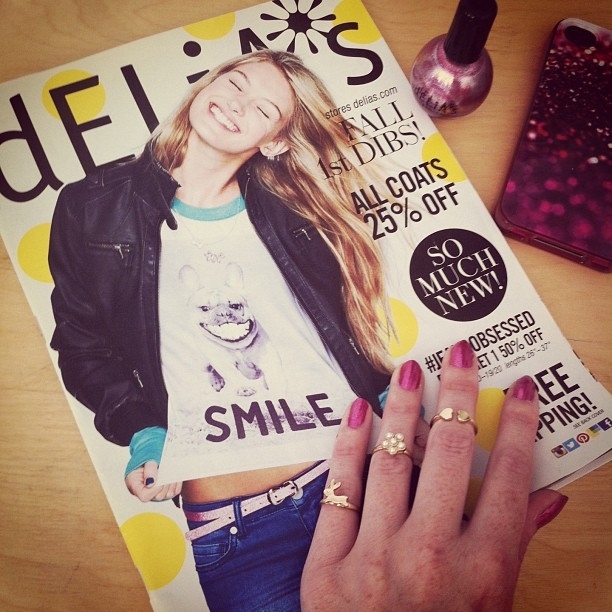 "Who leaves Coach to go to Delia's?" asked hedge fund manager Whitney Tilson between sips of his Diet Coke at the Upper East Side diner 3 Guys.
The question was rhetorical — Tilson knows the only executives who would leave a brand of Coach's caliber are ones who believe in the brand potential of Delia's under new Chief Executive Officer Tracy Gardner. And he is well aware that the former J.Crew executive who came out of retirement this year to lead Delia's has already been able to recruit a team since June that includes executives straight from J.Crew and Coach.
That's why Tilson, who is the founder and managing partner of Kase Capital Management, believes the teen retailer has the potential to be a major retail turnaround story. And he's putting his money where his mouth is — despite seeing his investment in Delia's steadily erode since he bought into it in 2008, he purchased another 2.2 million shares of the company at $1.05 each in July, a month and a half after Gardner became CEO.
"It's really quite remarkable that a company of this size, doing this badly, has been able to attract this high a caliber team," Tilson said of the company that has done nothing but burn him over the last five years. "It speaks to [Gardner's] credibility she's been able to persuade people to leave big companies like Coach."
This is likely the last chance for Delia's — branded as dELiA*s — to regain glory after what Tilson describes as "a decade of mismanagement." Fondly recalled by today's twentysomethings for its eponymous '90s catalogs, Delia's has struggled to curry favor with teens in recent years with humdrum fashions, exacerbated by a transition to brick-and-mortar stores in a tough and competitive spending environment. Sales have been relatively stagnant for years — revenue in 2005 was about $227 million, compared with $223 million for the latest year. The difference is that more of Delia's sales now come from its 100 or so stores versus catalogs and the internet. Delia's shares now trade at a little more than $1 from $2, and the retailer has posted an annual loss for the past four years.
Enter Gardner, 49, who is expected to breathe new life into a brand originally founded by two male Yale alum in 1993 with an affluent customer base that's more wholesome than, say, Wet Seal or Hot Topic. At least 20% of Delia's customers come from homes with incomes of more than $125,000 a year; more than half are from homes pulling in above $75,000.
Under Gardner, the retailer already has sold off the online- and catalog-only Alloy brand so it can be, in her words, "laser-focused" on making Delia's a fashion-forward must-visit for girls between 12 and 18 years old. It has also bolstered its balance sheet this summer by selling more shares and convertible notes to support the planned transformation.
Delia's declined to make Gardner available for an interview.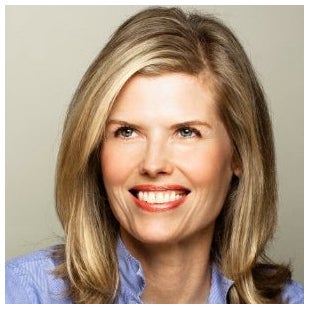 Hedge fund manager Whitney Tilson (right) is betting on the new Delia's CEO, Tracy Gardner (left).
The J.Crew–J.C. Penney Divide
J.Crew was nowhere near being the fashion brand now rocked by First Lady Michelle Obama when Gardner joined from Gap in 2004. As head of merchandising, she was instrumental in helping J.Crew CEO Mickey Drexler — a retail industry legend — cultivate the brand's now-signature preppy-yet-hip aesthetic. She was also part of the team that brought the retailer public in 2006. Four years after that, however, Gardner resigned, saying she wanted to spend more time with her family.
The year Gardner joined J.Crew, sales were $804 million and it was losing money. The year she left, sales stood at $1.7 billion and it was profitable. Similar to Delia's, J.Crew once got a significant chunk of sales from its iconic catalogs, which are now viewed more as a marketing and branding vehicle than a direct selling opportunity. (Delia's says it circulated 20 million catalogs last year.)
"They see the potential for another J.Crew kind of turnaround," said Tilson, a father of three daughters. "Tracy and her team are betting, are staking their reputations, their time, their effort on that kind of outcome, and so I'm willing to put a small percentage of my portfolio into the possibility that they might pull it off."
Still, a bumpy economy over the last few years has made retail turnarounds a difficult proposition, as Tilson is well aware.
Tilson jumped into J.C. Penney in 2012 with his friend and fellow hedge fund manager Bill Ackman, saying former CEO Ron Johnson was pursuing one of "the boldest transformations" of a retailer ever. As it turned out, Johnson, the former Apple retail head, erased more than $4 billion in sales in his 17 months at J.C. Penney, and its stock now trades around $6.50 a share from $26 a year ago.
"My analysis of Ron Johnson is he came in with the absolute wrong strategy, did not understand, and, in fact, had scorn for his own customers, and that on top of that, he was a terrible manager and operator, just basic day-to-day blocking and tackling," said Tilson, who's no longer in the stock. "That was a trifecta that basically sunk the company."
"If someone sat down and said, 'How can we destroy this business as rapidly as possible? What would this plan look like?' Ron Johnson executed on that plan with enthusiasm, and I am furious with myself for not having seen, what in hindsight, is completely obvious," Tilson continued. "I was to some extent blinded by his charisma and my confidence — I don't know smarter guys than Bill Ackman and Steve Roth in terms of finance, real estate, et cetera, but neither of those guys are retail guys, and I am developing a greater appreciation for someone who just really understands real retail. Apple stores aren't really retail."
So Gardner, with her background, is a different gamble, he said. Plus, Delia's is more "broken" than J.C. Penney ever was when Johnson came in, he said.
A "Holistic" Experience
While Gardner will presumably freshen up Delia's fashion assortment, she's also expected to build out an omni-channel shopping experience for today's teen customer.
"One of the things J.Crew has done extraordinarily well has been to create this holistic experience where you don't think twice about whether you're buying J.Crew in a catalog or online or in the store — it's very seamless," said Wendy Liebmann, CEO of WSL Strategic Retail in New York. "If you look at some of the competitors in the teen market, from Target to the Hot Topics of the world to the fast-fashion, the Forever 21s, none of those do a really, really good job at the whole digital and store and catalog experience."
Delia's could benefit from Gardner's past experience in combining those, she said.
A big fan of fellow value investor Warren Buffett, Tilson, whose fund has just above a 6% stake in Delia's, said he's well aware of a famous maxim by the Oracle of Omaha: "When a management team with a reputation for brilliance tackles a business with a reputation for bad economics, it is the reputation of the business that remains intact."
The difference with Delia's, according to Tilson, is that it is a remarkably well-known brand that people have positive associations with.
"The fact that the management in the last 10 years wasn't able to kill the business speaks to the power of the brand," he said.
The Delia's catalog was majorly popular in the '90s.