Why Birchbox, Mailer Of Monthly Makeup Samples, Is Opening A Physical Store
The store opens Friday in New York's SoHo neighborhood.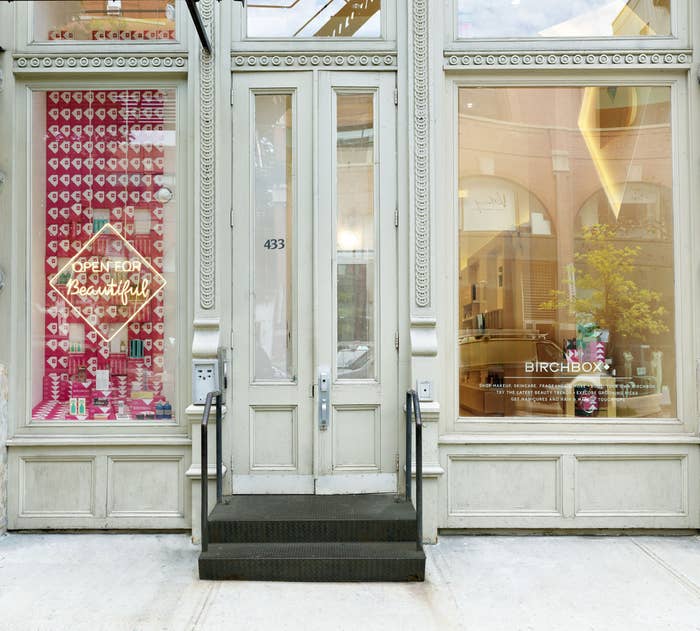 Birchbox, the company that mails monthly beauty and grooming sample boxes to more than 800,000 subscribers, will open its first store Friday in Manhattan.
The decision seemed unusual at first — unlike startups like Warby Parker and BaubleBar, Birchbox doesn't sell products under its own name. But the company saw so much success with a "Sample Stop" it created during New York Fashion Week last September, that its founders decided there was room for a brick-and-mortar Birchbox location that echoes the "discovery retail" model of its monthly boxes.
Birchbox, which carries brands from Stila to Clarisonic, has always said that it targets more of a "beauty curious" customer rather than the "beauty junkie." To that point, the store is arranged by category rather than brand — eyes, blush, hair, and so on — which is distinctly different from the layout of a Sephora or the makeup section of a department store.
"Silos force you to shop a brand," Katia Beauchamp, Birchbox's co-founder and co-CEO, explained during a tour of the store yesterday. "We wanted to merchandise the way customers shop."
The employees at the store will not wear black but dress in a more colorful uniform in an effort to make them more approachable. Birchbox will also hold classes on topics such as makeup contouring, which will be free for subscribers, as well as hair, nail and makeup services for a fee. In the back of the store, customers can build their own Birchbox, for $15. Two other sections outline best-sellers on the company's website and showcase the items in that month's box. (The company carries Birchboxes for both men and women.)
The company, which counts Accel Partners and First Round Capital among its investors, has said its samples are 10 times more effective than the rest of the beauty industry in driving customers to ultimately purchase full-size versions of products. That's key, given that men and women are likely to stick with the same brands once they're hooked. With the brick-and-mortar location, Birchbox will see how its full-size products perform right out the gate, and probably acquire more subscribers in-store.
"We have learned so much about how we can drive customers to change their behavior online, and we see an opportunity to extend into offline retail to evolve with our customer's needs," Beauchamp said.