Whole Foods May Seek To Gobble Up Online Grocery Delivery Company
The company's co-CEO said at a retail industry conference that it is monitoring startups that deliver groceries, as well as meal ingredients, for partnerships or an acquisition.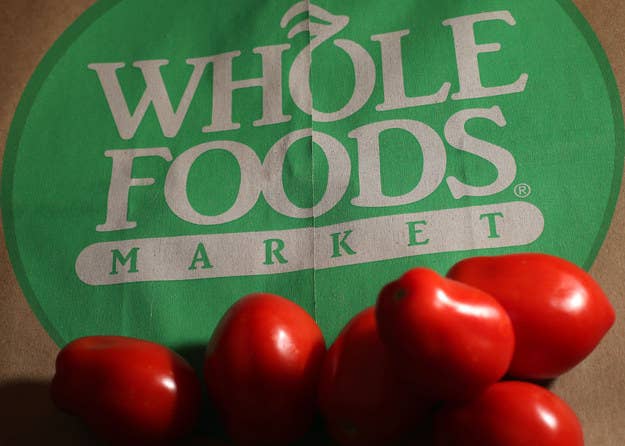 Whole Foods is keeping its eye on grocery-delivery companies for partnerships or even an acquisition, co-CEO Walter Robb said at a conference today.
While Whole Foods is "experimenting with a number of things," like ordering online and picking up in store, as well as home delivery, "some of those value-added businesses out there are very interesting, you can pick your ingredients and they'll prepare it and bring it," Robb said in response to a question about how Whole Foods views startups like Blue Apron. "I think what happens is we'll probably partner with or buy somebody that's doing it extremely well."
Blue Apron is a subscription-delivery service that sends customers a weekly kit with healthy meal recipes and the ingredients required for making those meals. It's generated a lot of buzz, with Fortune reporting that the startup is looking to raise at least $40 million in a new round of funding, valuing the company at more than $500 million. Plated, HelloFresh and Chefday! are just a few competitors running similar businesses. Other startups, such as Instacart, are offering same-day grocery delivery from local stores including Whole Foods with great success. That's another type of business the grocer might be interested in.
Robb, following his presentation at the Global Retailing Conference in Tucson, Arizona, told BuzzFeed that while there are many new online grocery delivery businesses, a number of the business models are losing money. He said he recently had a group of MBA students map out the "whole ecosystem" of online grocery delivery companies and that Whole Foods has been trying to determine which have real "stickiness."
If the grocer can find one that does it really well, it would rather invest in that company and scale it, versus building such a service themselves, he said.
"We're seeing what's out there as Whole Foods looks to expand and grow," Robb explained. "That's how we're thinking about it."