Hate it or love it, "millennial" has become the socially acceptable term for describing the under-35 generation. (Hey, it's probably a smarter alternative to Generation Y, because after Generation Z, who knows what happens?)
Contrary to the mainstream media's opinion of the demographic as lazy, debt-laden, social media-obsessed fame whores, millennials actually represent the most coveted customers for companies from American Express to Macy's and more, in part because Youngs have immense spending power. As Campbell Soup noted at a July 24 analyst meeting, millennials now account for more than 25% of the United States population, generating $1.3 trillion of spending. A month earlier, Hormel noted that by 2020, the group will make up more than 50% of the country's population.
There are currently about 80 million millennials in the U.S, so it is crucial that public companies tap into this group for both ongoing sales and, in turn, stock price growth.
Below is a selection of what some public companies have been saying about millennials to analysts and investors in the past few months.
1.
Millennials love their wine and are taking to it "at a faster rate than any prior generation."
Core wine consumers, who imbibe in the grape at least once a week, gulp down more than 90% of all wine by volume, according to Constellation Brands. About 30% of that group is made up of legal-drinking-age millennials, the company's chief operating officer, John Wright, said at a June 5 meeting.
According to Wright, millennials are also "driving current market trends...the desire for red blends and the taste preference for more fruit-forward, easy-drinking wines like Moscato. Within the last few years, greater than 50% of legal-drinking-age millennials are drinking more wine than they were just a few years ago. I know. I have a millennial at home who is into wine."
(Because millennials value authenticity, Constellation says it emphasized the "authentic brand heritage" of its Robert Mondavi Private Selection with a relaunch last year.)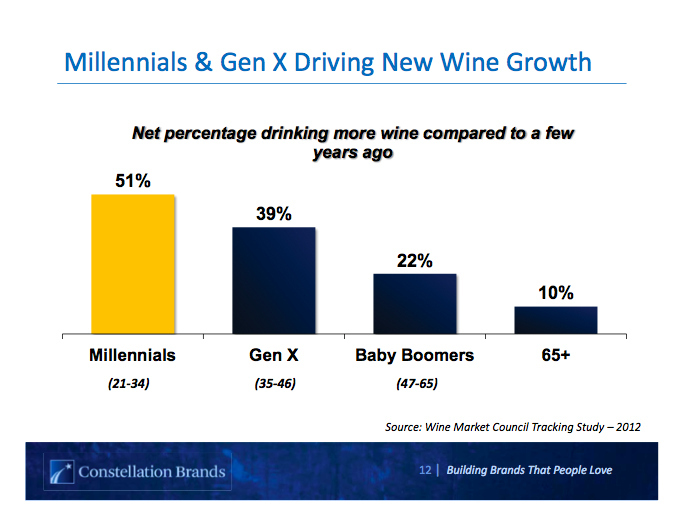 2.
Millennials "are voracious in their media consumption," which is part of why 7 For All Mankind partnered with James Franco.
Susan Kellogg, president of contemporary brands at VF Corp, called the partnership with James Franco, which will continue through the end of the year, "enormously successful."
"James Franco, who some of you may be familiar with, is more than just an actor. He is a painter, he is a filmmaker, he is a singer, he is a scholar, he is a poet, he is our friend, and a true renaissance man for 7 For All Mankind, a marketing innovator," said Kellogg, at the company's June 11 analyst meeting. "He continues to create buzz and original content for us. This is imperative in building brand affinity, as the millennials are voracious in their media consumption. Simply put, we need to be everywhere they are."
Kellogg also noted that millennials "have changed the fashion game," which, encouragingly, is "no longer dictated by an elite few." She noted that Aimee Song is another proponent of the denim brand, comparing Song's 845,000 Instagram followers with Vogue's 1.2 million magazines sold each month.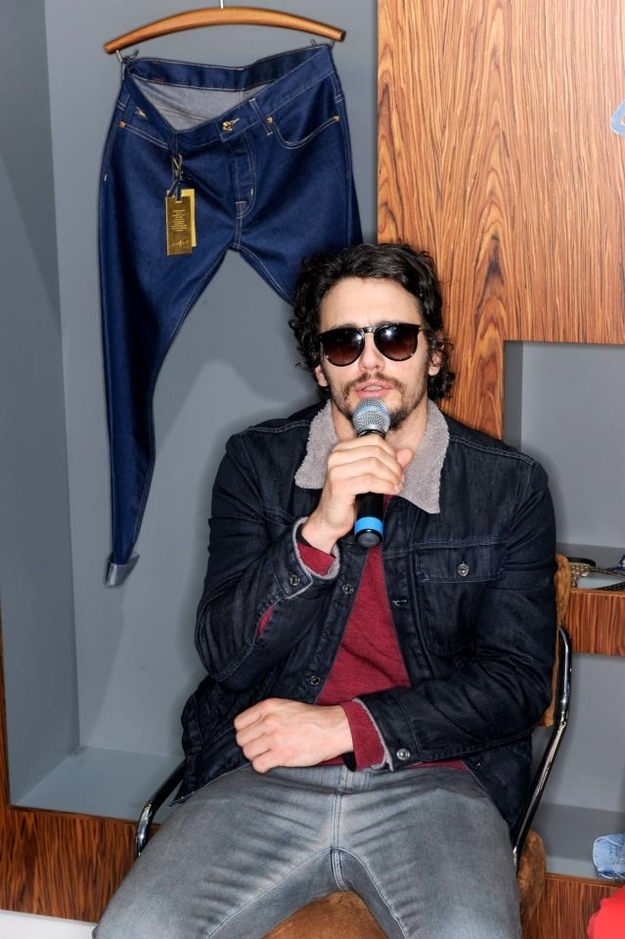 3.
The American Express brand "resonates" with millennials, but approving them for a credit card is a hurdle.
Put another way, what that means is that American Express likes that millennials ascribe a certain prestige to the brand, but they often don't meet the company's minimum financial requirements to be extended credit.
"The challenge we have had is credit approval, because many of those folks, particularly under 30, have thin credit files. Some have negative credit files. Put those aside, and there's a large part of the under-30 population that just have very little credit, and it's very hard to approve them for a credit product," is how American Express President Edward Gilligan put it during a June 12 Morgan Stanley financial conference.
"But we know the brand resonates, so that's the good situation we're in," Gilligan went on to say. "And in the last year or so, you can see, we've focused a lot on reloadable prepay with Bluebird and increasingly a wider range of products to try to get those folks who we couldn't approve for a credit into the Amex franchise on a product with an Amex brand in their pocket to bring them into the tent with us, and then over time look to expand our relationship with that. So, I think really for the first time in our history, we have a product for folks who don't have a credit history, where we can get them on an Amex brand and then build a longer-term relationship with them."
In other words, Amex will give you a debit card now because you don't make a lot of money, but when you do, the company will be happy to give you an actual credit card.
4.
Millennial males love Hanes underwear.
"What's interesting about the Hanes brand is its popularity with the millennial... when we did all the research on it, it was, like, 40% of millennial males want to have Hanes on the waistband." — Jeffrey Gennette, Macy's chief merchandising officer, at a June 11 investor and analyst meeting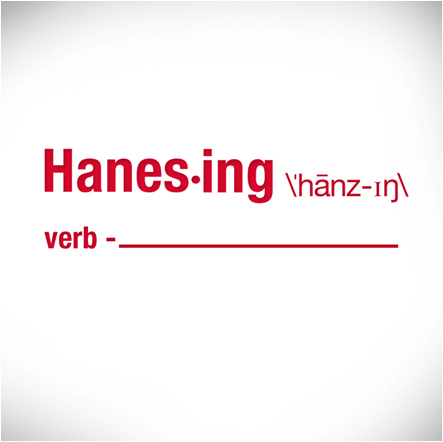 5.
Millennials want to be associated with iconic brands such as Apple even at the expense of a new product.
General Motors' Chief Marketing Officer Alan Batey talked at a June 12 conference about how his teenage daughter declined to accept a brand-new Samsung phone to replace her older version of an Apple iPhone.
"She said, no, Dad, none of my friends would have a phone that want to share music with me on that," he said. "My point is, she's moved beyond the product and she's moved into this passion for the brand. She wants to be associated with Apple, and that's what these iconic brands do. They build loyalty beyond their products, and that's what we need to attempt to do, and that's what we can do when we really focus on being the best and never following."
6.
Millennials, along with baby boomers, have a high demand for convenience when it comes to making dinner.
"Today, consumers devote less than 30 minutes to prepare and cook the evening meal. So convenience is very important, right after taste, in deciding what to make for dinner." — Juliana Chugg, General Mills' president of the Meals division
General Mills is launching a new "pouch format" for Progresso geared toward millennials. It's also aiming to highlight "fresh and exciting ways to experience Old El Paso" and increasing digital marketing.
7.
But, according to Denny's, millennials "do not cook."
"Millennials, who do not cook, are not only important for our late-night day part, but they're also the future core customers," Denny's Chief Executive Officer John Miller said at a June 25 conference.
8.
A millennial is a "cord cutter" when it comes to cable.
"We are playing with ideas for how we could serve the millennial who is essentially a cord cutter," Susan Lyne, the head of AOL's brand group, said at a June 4 conference. "So my daughters, who do not actually have cable accounts anymore, who do everything on their phones, how do we serve them with something that feels like a better option, right? Something that is affordable... my kids are just not going to pay $150 a month for a Time Warner Cable account."
[Ed.: Lyne's dig at Time Warner Cable came well before the criticism it has been receiving because of its recent blackout of CBS in New York, Los Angeles, Dallas, and other markets. But still, kind of appropriate.]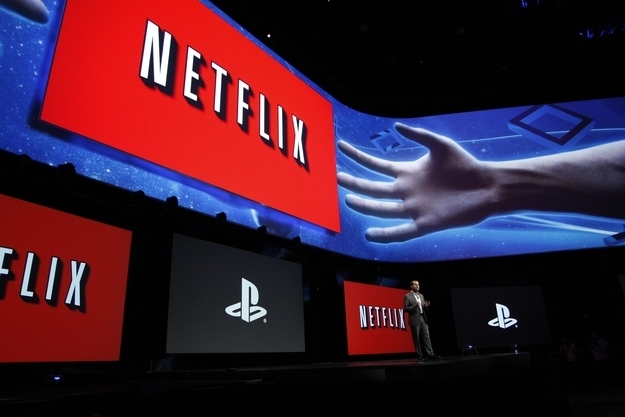 9.
Stores are still "enormously relevant" for millennials.
"When we talk with our customers, even the millennials visit our stores, once every year, or six months, or sometimes it's places where they go to open their first accounts," Wells Fargo Chief Executive Officer John Stumpf said on a July 12 earnings call. "It's where people go if they can't solve their problem any place else, and it's a place they take their money if they come into a trust fund that funds out or whatever the case may be."
10.
Millennials love their headphones.
"Headphones are part of youth culture and a statement of personality," Skullcandy Chief Executive Officer Scott Hoby Darling said on an Aug. 1 earnings call. "What do you walk out the door with if you're a kid heading to school? You walk out probably with your phone, your headphones, and depending on how old you are, your key is in your wallet, but it fits right in there with what you have on you all the time...because it's part of the uniform of youth. They want to make a statement with it, they want it to have some personality, and that really is positive for us as we think about the future."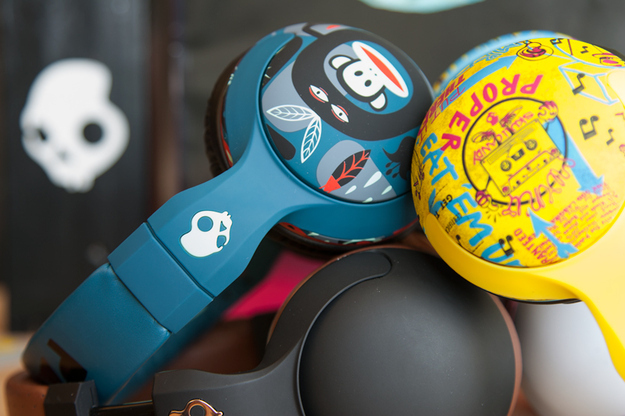 11.
The Ford Fiesta is the gateway car to a Focus or Escape for millennials.
"Fiesta is our best-selling vehicle with millennial buyers," Kenneth Czubay, vice president of marketing for sales and services at Ford, said on an Aug. 1 call. "Two-thirds of them return to buy another Ford product, usually a Focus or Escape."

12.
Employed millennials want to work in LEED or Energy Star-certified buildings.
"If you are not paying attention to LEED and Energy Star in your portfolio or the portfolios you invest in, you've got a wasting asset," John Kilroy, chief executive officer of Kilroy Realty Group, said at a June 5 conference. "It is a requirement with most of these companies that you be LEED certified...in part it relates to their labor. The Gen Y and the millennials are the most environmentally conscious people as a group in the country. And the labor isn't coming from 65-year-olds in the future, it's coming from the kids."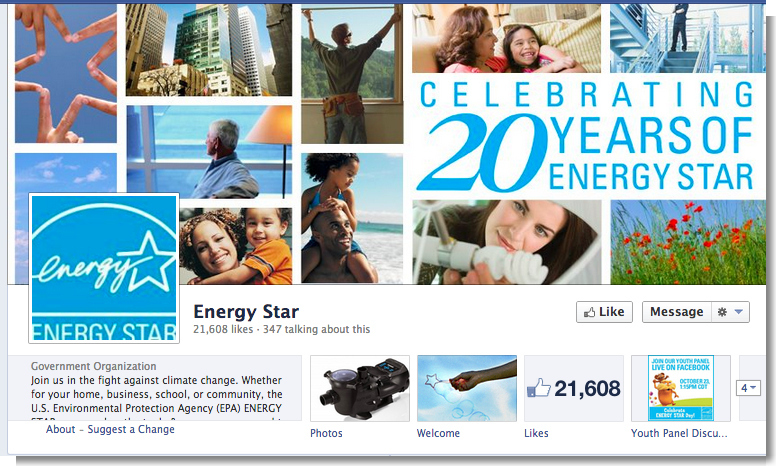 13.
Generally, millennials are "much more socially conscious and socially aware" than other generations.
"The digital engagement and the social message are much stronger for this age group, much stronger than it has been in a long time, and so we are beginning to tell the McDonald's story much more about the things that we've done relative to sustainability over the years," McDonald's Chief Executive Officer Don Thompson said at a May 29 conference, citing an alliance with Greenpeace and its Ronald McDonald House charities.
"There was a time where people would catch you doing things right," he said. "That's not today. Today, if you're doing something right, you have to at least let it be known."