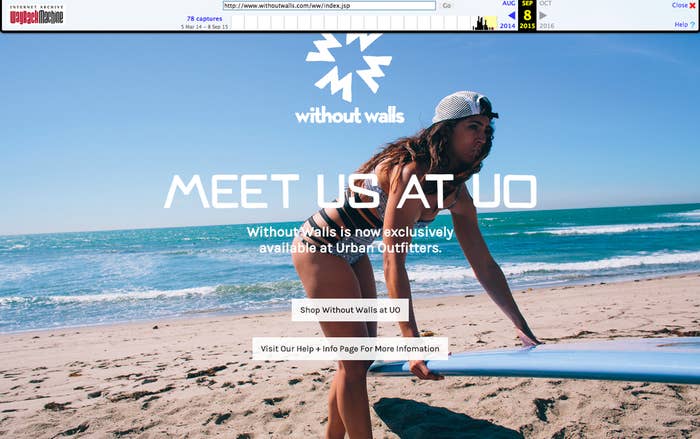 Last year, Urban Outfitters splashily launched a new fitness and outdoors brand called Without Walls, selling items like $88 performance onesies, $68 jogger pants and $699 tents under its own label and from brands like Patagonia and The North Face.
Today, barely a trace of Without Walls can be found.
Its dedicated website and blog are gone, and its Instagram account is no longer available, BuzzFeed News noticed. Its Twitter account has been inactive since March, and URLs for Without Walls' blog posts and website reroute to the Urban homepage.
The nascent brand appears to have been folded into Urban Outfitters' own website, and is presently down to a single page of mostly discounted products.
The retailer has added a dedicated Without Walls FAQ to its site that says Without Walls credit and merchandise can be used at UrbanOutfitters.com and that the label will still be sold online and in stores, suggesting it will continue in a watered down form. Urban Outfitters, which also owns Free People and Anthropologie, declined to comment on the deletions.
Without Walls garnered plenty of attention after launching in March 2014. A snapshot of its Instagram page from April through Wayback Machine shows it had more than 70,000 followers.
"Without Walls was launched with significant hype and there was talk at the time of this potentially becoming a stand alone concept," said Liz Dunn, CEO of retail consulting firm Talmage Advisors. "I thought the assortment was solid but it doesn't surprise me that their customer might not have been looking for that product from them."
Without Walls' Instagram account is gone.

The Twitter account has been silent since March.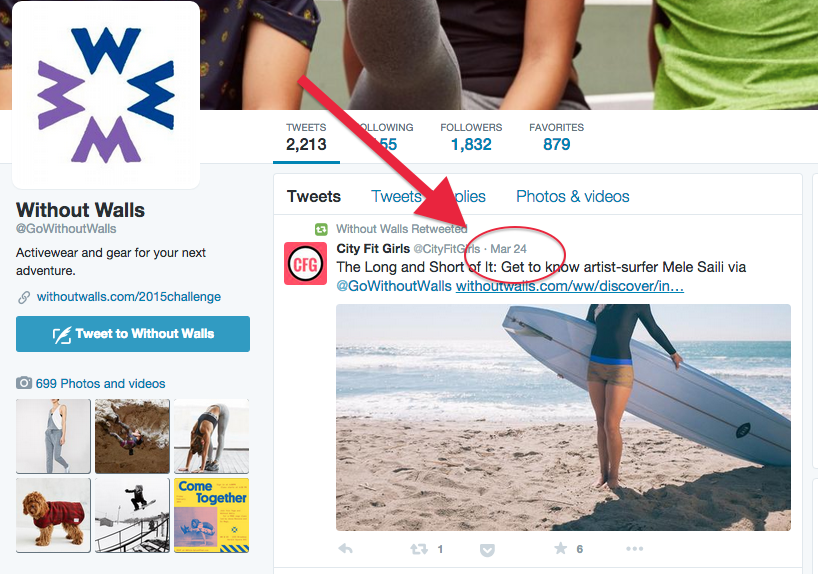 Urban Outfitters spoke enthusiastically about Without Walls, which was sold online and in a handful of Urban stores, as recently as March.
Ted Marlow, the former head of the Urban Outfitters brand, described it to investors at the time as "a new business opportunity whose experiential marketing and unique performance products have developed a community of athletic advocates, providing us with an exciting entry into this unique market."
"We've gotten very positive response to the concept, the lifestyle attributes of the concept and its appropriateness for our customer," Marlow said to investors. He went on to say Without Walls would expand in stores and that online, it "overperformed" since "day one."
Marlow retired from his position at the end of August.
Images of the fitness brand's website are still available on the website of a firm that worked on Without Walls' web presence.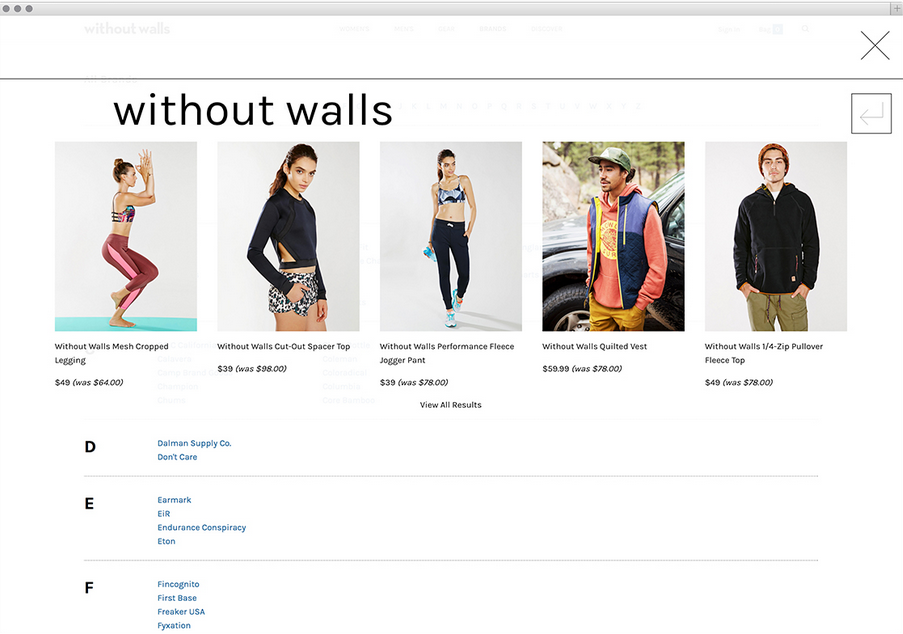 The deletion of this site shows a shift in strategy for Without Walls.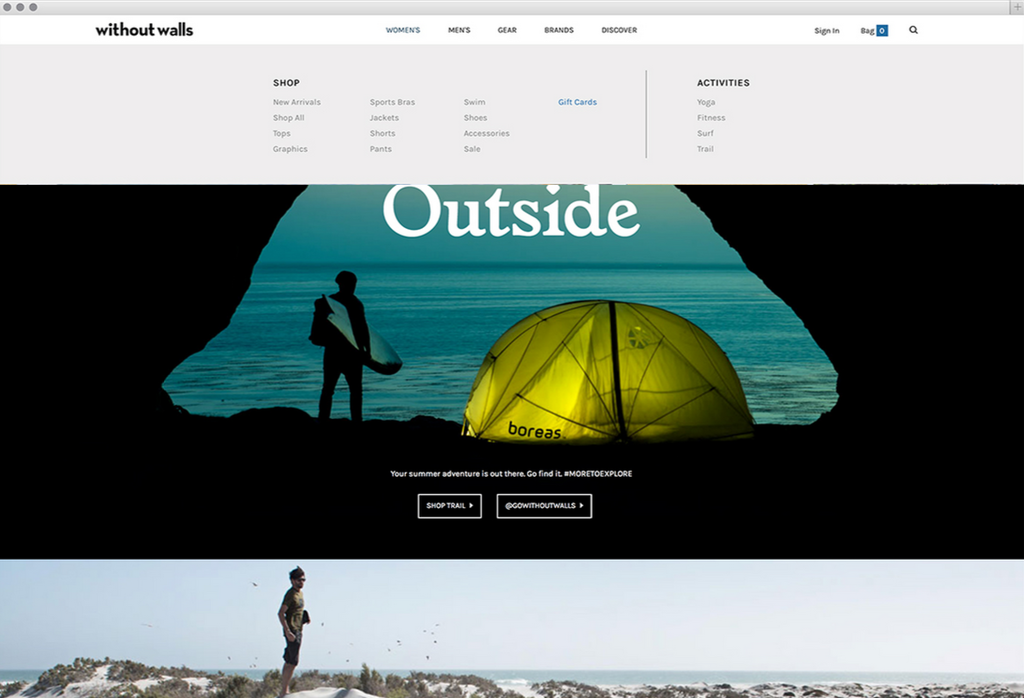 When the brand launched last year, Urban Outfitters sent customers an email saying, "Without Walls is a community of adventure seekers — fitness enthusiasts, surfers, runners, and trail-blazers of all kinds — who play hard and live for the journey." Shoppers were able to view merchandise by activities, including fitness, cycle, surf and trail.
The company is still selling a variety of brands on its main website under "Activewear."