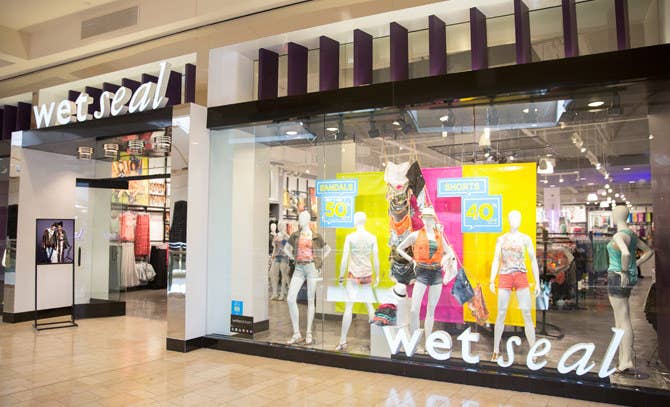 Wet Seal, once a mall and catalog darling endorsed by pop singer Mandy Moore, has been in a downward spiral for five years now, a trajectory owed both to its own doing and activist hedge fund Clinton Group, whose involvement with the retailer has decimated its management ranks and destroyed its stock price.
The Clinton Group has been pressuring Wet Seal to sell itself since 2012, a campaign that is at least partly responsible for the disclosure in a regulatory filing on Tuesday that CEO John Goodman was stepping down. Goodman's exit, which was strangely hinted at in an updated severance agreement filed Aug. 26, marks the third time in four years that a new CEO will take the helm of Wet Seal. (Goodman will be replaced by Edmond Thomas, a former CEO who left the company in 2011.)
Simultaneous to announcing Goodman's departure today, Wet Seal said it would appoint a new chairman of the board — its third in just two years — and also named none other than Clinton Group president Greg Taxin as a director. And oh yeah, the company also announced dismal second quarter results and an $18.5 million private placement of shares, which will be separate from an equity raise of up to $30 million.
None of this news pleased investors. Wet Seal's stock fell a stunning 29% to just 75 cents a share today. To put that in perspective, it closed at $2.96 on July 20, 2012, the last trading day before Clinton Group first started pushing Wet Seal to find a buyer. At that time, Clinton Group believed it could fetch a price of $5 to $8 a share.
"The abrupt departure of CEO John Goodman is unsettling and could make an already difficult turnaround of the Wet Seal even more complicated," KeyBanc analyst Ed Yruma wrote in a note today, cutting his recommendation on the shares to hold from buy. "Our prior 'buy' rating on Wet Seal was, in part, based on our belief that John Goodman could return the retailer to profitability."
Wet Seal, which runs about 530 stores in the U.S. and Puerto Rico, sells $15 tees and $37 jeans to teenage girls and brings in $530 million in annual revenue, placing it between Bebe and American Apparel in terms of sales. Faced with tepid teen spending, fewer visits to the mall and competition from places like Forever 21 and H&M, Wet Seal has been fighting a losing battle on multiple fronts in recent years. It's in the process of winding down its Arden B chain, as well as recovering from an onslaught of bad publicity from an ugly racial discrimination lawsuit in which it was accused of firing black employees in favor of blonde-haired, blue-eyed ones. The lawsuit was finally settled last year.
Wet Seal's management has been unstable since July 2012 when Clinton Group got involved with the retailer. Shortly after a meeting between the board and the hedge fund, Susan McGalla, the CEO who preceded Goodman, was fired via an abrupt Friday night phone call from the board, which informed her they were going in a "different direction." McGalla wasn't even given time to tell her staff in person. The Clinton Group lauded the dismissal the following Monday, and said it hoped it would lead to a sale before her replacement could be found.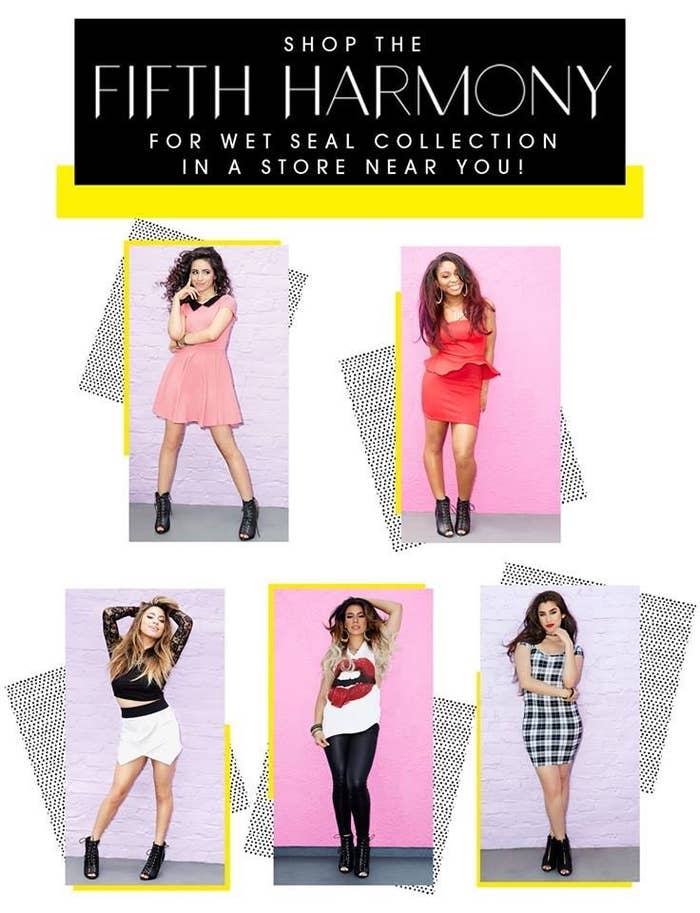 From there the situation would get even bloodier.
The hedge fund next waged a battle to replace most of Wet Seal's board, leading the retailer to publicly accuse it of "short-term, self-interested motives." But Clinton Group won, and in October 2012 replaced Wet Seal's chairman and three other directors with its own slate of directors. Earlier this year, it added three additional members.
Goodman only joined Wet Seal in January of last year with the aim of returning the retailer to its "fast fashion roots." As Wet Seal's proxy shows, the chain lost its entire management team between July 23, 2012 and April 11, 2013, with the exception of its chief financial officer. Among the executives who left were: head of store operations, chief merchants for Arden B and Wet Seal and its chief operating officer. Wet Seal's sales have fallen in nine of the last 10 quarters, and it's reported profit losses for the past four.
Essentially, Clinton Group, and the men who lead it, are betting on the unpredictable tastes of teen girls. As Goodman explained at a conference last year: The "Wet Seal customer, she is 16 years old, she is a teen girl, lives for fashion and wants the latest trends. She is in the mall every week, very, very social, and is always on her mobile...this is about getting her attention and making Wet Seal a cool place to shop again."
The hedge fund's CEO said in March that Wet Seal should emerge from a slowdown in teen apparel retailing "significantly stronger than its competitors and better aligned with the teenage girl's shopping habits."
Thomas, the CEO who's rejoining Wet Seal, said in today's release that he's "convinced there is an opportunity to strengthen the Wet Seal brand" and that he is looking "forward to sharing my vision for an improved Wet Seal with our shareholders, team members and customers."
In the meantime, all this drama is proving very costly for Wet Seal. The chain coughed up an additional $3.2 million in severance costs, $2.4 million in fees for the shareholder battle and $400,000 for board fees for the year ended Feb. 2, 2013, filings show. The retailer has worked to cut costs since then, even getting forced to slim down its dramatically-built nine-person board to seven people at the next annual meeting. Goodman will leave with 100,000 shares, worth $75,000 at Wednesday's price, and slightly more than $800,000 in cash.
As for long suffering shareholders, only time will tell if Wet Seal's long, strange dysfunctional saga will pay off.