Walmart Will Offer Tax Refunds In Cash At Stores This Year
The world's biggest retailer has been offering more and more in the way of financial services to its shoppers.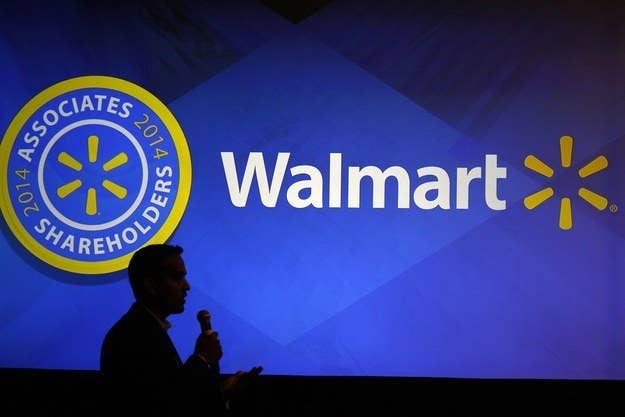 Walmart is offering Americans the chance to pick up their tax refunds in cash this year, as the world's biggest retailer moves deeper into offering financial services to its customers.
The chain announced "Walmart Direct2Cash" today, which will allow shoppers to pick up refunds in cash at any Walmart location, with a maximum fee of $7 depending on what tax preparation service they're using. The retailer said it's aiming to target the "tens of millions" of Americans who choose to get their tax refunds in the form of a paper check, with a specific focus on those who then use check-cashing providers that charge 1% to 2% in fees. Walmart, which already offers tax preparers in more than 3,000 stores, says it can save customers more than $70 in many instances, based on the average federal tax refund of $2,900.
"There is a large, large portion of America that still prefers, for one reason or another, to receive their refund in the form of a check and elect out of direct deposit," Daniel Eckert, senior vice president of services for Walmart U.S., said on a call with reporters this morning. The service won't be any faster than a direct deposit, he noted.
Walmart has been offering more in the way of financial services to its shoppers, especially lower-income "unbanked Americans," although it isn't technically a bank, and has no plans to set up a bank "in any way, shape or form," Eckert said. Last year, the retailer introduced a money-transfer service called Walmart-2-Walmart as a cheaper alternative to Western Union and MoneyGram to help its customers with what the chain calls "saving money on money."
Money services is "an area where we can continue to evolve and we can offer the customer real value," said Judith McKenna, chief development officer of Walmart U.S., in an October call with investors. "We're going to continue to look for new and innovative partnerships in this area, because we do believe this is a place that we can really drive a unique Walmart value and point of view to help support customers."
Roughly 10% of Americans don't use traditional banks, typically because they either don't have enough money, don't need or want one, or they're unable to open one based on identification, credit, or banking history problems, according to a survey from the Federal Reserve Board's division of consumer and community affairs.
Walmart may be able to capitalize on this population with services like Walmart-2-Walmart and now Walmart Direct2Cash.
Customers who use Walmart Direct2Cash will be emailed a confirmation code from Tax Products Group or Republic Bank, then use that to collect up to $7,500 in cash at Walmart locations.
Why a chunk of Americans don't use checking, savings, or money market accounts: