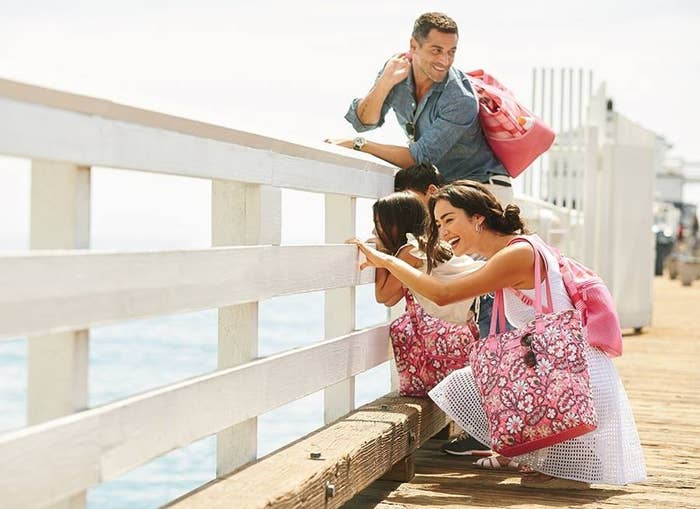 Vera Bradley has a very specific idea of who it wants its customer to be, and it has officially dubbed these women "the daymakers."
The term, not to be confused with the "dayman" of It's Always Sunny fame, was introduced by the bag-seller this month as it works to revitalize its brand and appeal to 24- to 40-year old women. After extensive research, Vera Bradley has determined the answer lies in targeting a group it's calling "daymakers," for the kind of woman who "strives to make her day and the days of others," CEO Rob Wallstrom said on a March 9 earnings call.
Daymaker isn't a word in the Oxford English Dictionary but Vera Bradley is doing its best to change that: its executives have used the term in presentations and conference calls at least 30 times this month. Wallstrom estimated there are 22 million women in the U.S. who fall into the group, as he outlined their "five unique mindsets" at the conference.
Daymakers are idealists, go-getters, and "choreographers" who are able to "balance 1,000 things" well for family, friends and themselves, he said. They also love to host others and are "joiners," not loners, he said.
Look at this daymaker, daymaking away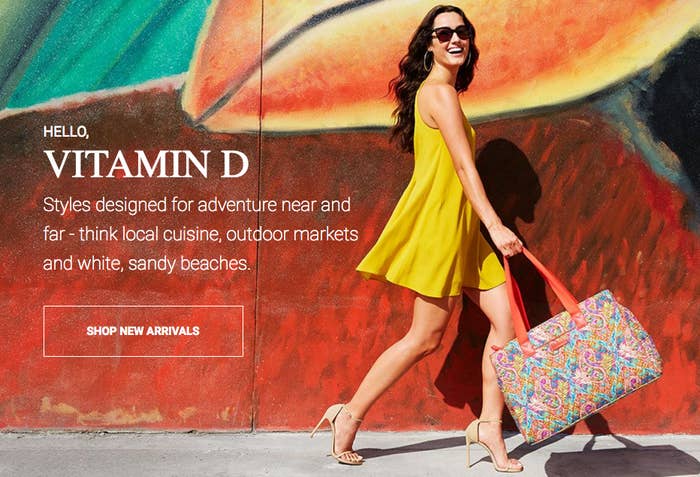 "She appreciates femininity and beauty in color and prints and thoughtful details and in her relationships," he said. "And that's what's important. It's not just beauty as something you acquire, it's also beauty as in something you are and something that you do."
Vera Bradley is hoping that by reshaping its brand around this persona, it can remind consumers that it's more than the colorful, quilted duffel or tote they used in college. The company, after years of booming growth, has seen sales decline for the last three years to $503 million, even as it's cut back on cotton products, revamped stores and redesigned its website. But a rebrand around the daymaker, executives believe, could turn things around.
It's already guiding product decisions: the company's chief merchandising officer, Sue Fuller, said on the earnings call this month that Vera Bradley is focused on wellness and beauty "as our daymaker is looking for experiential events and wants to find wellness and beauty products that enhance her holistically."
It's also looking at expanding home goods as the daymaker's "home is often her fashion statement," she said. And daymaker-centric marketing will include ads in places like Glamour, InStyle, Pandora, Spotify and Pinterest.
By 2020, Vera Bradley hopes to "firmly establish ourselves as a desired global brand for the daymaker way of life," Wallstrom said.
(Again, not to be confused with the dayman.)