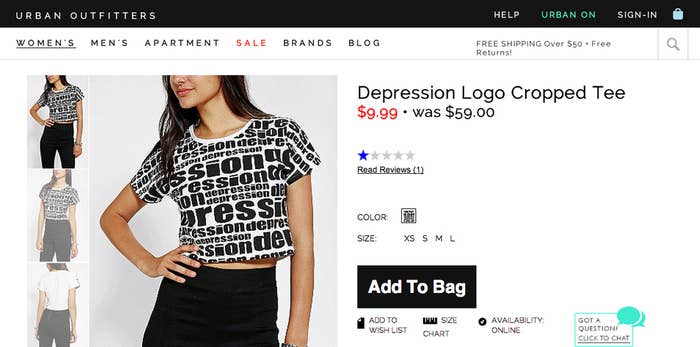 Urban Outfitters, the oft-controversial retailer, pulled a crop top patterned with the word "depression" from its website today after shoppers complained that it was trying to make illness into a fashion statement.
The brand, which came under fire in 2010 for selling a T-shirt that said "eat less" on it (that was subsequently yanked), tweeted that it heard the criticism and would remove the shirt from its website.
The shirt was actually made by a small brand called Depression. It didn't appear to be selling well as it was marked down to $9.99 from an original price of $59. It was the only item that came up when searching "depression" on the website, and is now listed as sold out.
Urban Outfitters, which also owns Free People and Anthropologie, admitted on a November earnings call that sales at its namesake brand have suffered recently from "missed fashion calls, off-pitch marketing, and poor creative execution."

It was the only item sold by the Depression brand on the website.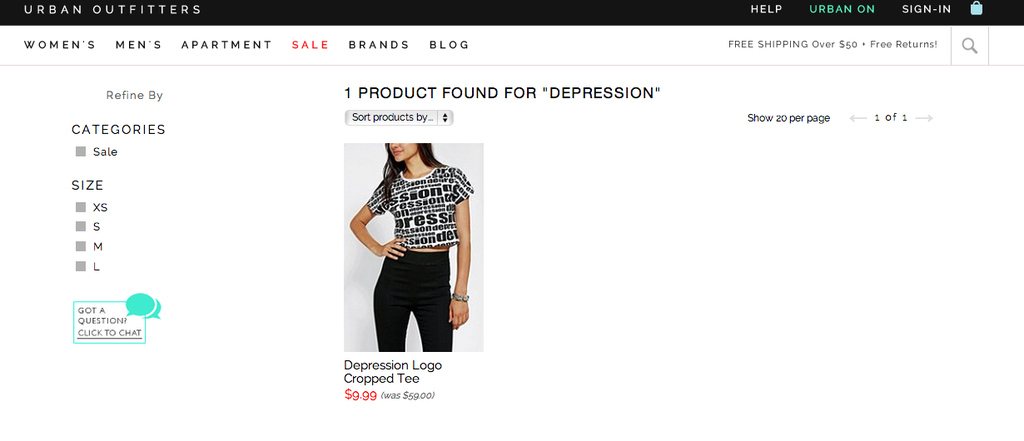 The company apologized on Twitter and said it would remove the shirt from its website.
Many people still took to social media to express their outrage at Urban Outfitters for selling a shirt that "glamorizes depression."