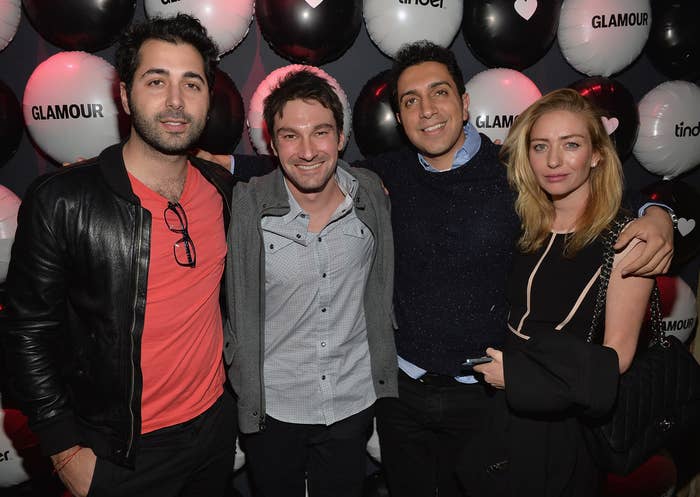 UPDATE — Sept. 8, 5:19 a.m. ET: Documents released by Los Angeles County Superior Court show that Wolfe has now dropped her case.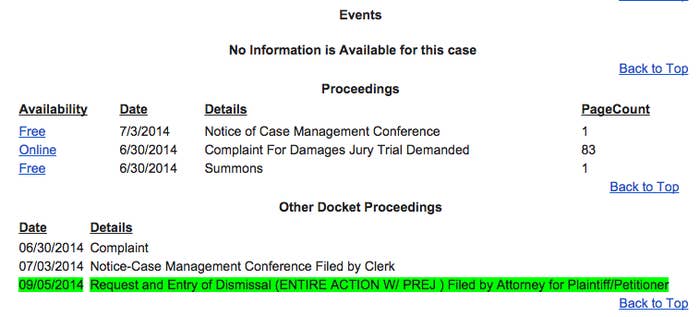 UPDATE — July 1, 2 a.m. ET: Co-founder Justin Mateen has been suspended in the wake of sexual harassment allegations.
"Immediately upon receipt of the allegations contained in Ms. Wolfe's complaint, Mr. Mateen was suspended pending an ongoing internal investigation," IAC said in a statement. "Through that process, it has become clear that Mr. Mateen sent private messages to Ms. Wolfe containing inappropriate content. We unequivocally condemn these messages, but believe that Ms. Wolfe's allegations with respect to Tinder and its management are unfounded."
The complaint alleges that Tinder co-founder and Chief Executive Officer Sean Rad and co-founder Justin Mateen subjected Wolfe to "horrendously sexist, racist, and otherwise inappropriate comments, emails and text messages."
The two, as per the complaint filed on Monday in Los Angeles Superior Court, sent Wolfe messages that mentioned "'fucking' the wife of a prominent blogger, and a text depicting IAC Chairman Barry Diller as a penis."
IAC owns a majority stake in Tinder as well as College Humor, Match.com, and other dating sites.
These texts were sent by Mateen to Wolfe, according to the complaint: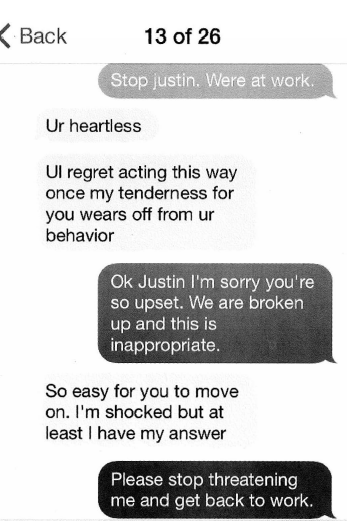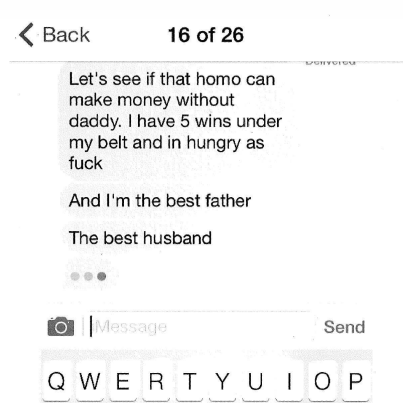 Also texts between Mateen and Wolfe.
The complaint says the behavior of Tinder's senior executives represented "the worst of the misogynist, alpha-male stereotype too often associated with technology startups."
The complaint mentions Alexa Dell, the daughter of billionaire Michael Dell, who was dating Tinder Chief Executive Officer Sean Rad at least as of this spring. She became a confidante of Wolfe's and listened to her frustrations, as per the complaint.
These texts are between Wolfe and Alexa Dell, the complaint alleges.
Dell posted in January that Rad and Manteen made it into Forbes' "30 Under 30" list, which features rising stars in different fields under the age of 30, with the caption "SO proud of my boys!! I couldn't be happier for you two!"
The complaint alleges Mateen stripped Wolfe of her co-founder title, because she was a "24-year-old girl" and it "makes the company look like a joke":
Mr. Mateen told Ms. Wolfe that the reason she could no longer hold herself out as a co-founder was that she was a 24-year-old "girl" with little experience. Once again he said that holding her out as a co-founder "makes the company look like a joke" and "devalues the company." Mr. Mateen tried to justify the situation by saying "Facebook and Snapchat don't have girl founders, it just makes it look like Tinder was some accident." Further, as Mr. Rad informed Ms. Wolfe, IAC would not let her be publicly recognized as a co-founder.
Sean Rad is Tinder's CEO and a founder. This text exchange between Rad and Wolfe shows he considered her a co-founder.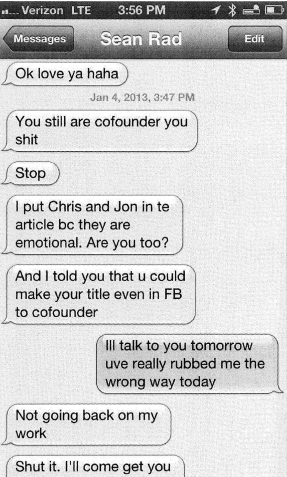 The complaint also includes Wolfe's business card with her title as co-founder on it, as well as a feature in Harper's Bazaar that called her "the woman who invented Tinder."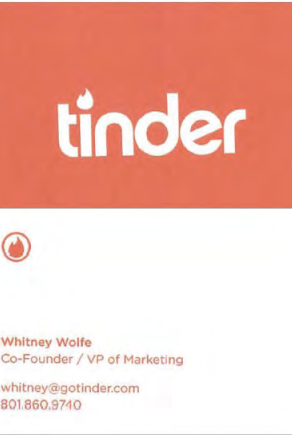 The complaint says Mateen called Wolfe a "whore" in front of Rad and called her a "gold digger," "a disease," and "disgusting."
At a company party in Malibu on April 6, 2014, Ms. Wolfe noticed that Mr. Mateen was unwilling to say "hello" to her, while he eagerly greeted Ms. Wolfe's friend, Kate Wilson, who accompanied her to the event. When she eventually asked him what was wrong, Mr. Mateen responded: "You're a whore." He accused her of being with a boy and insisted he knew all about what her "disgusting self had been up to." He said this in front of Mr. Rad. He went on call her "a gold digger," and "a disease" and "disgusting." As Ms. Wolfe began to head toward the exit, she was accosted by Mr. Rad's guest at the party who spat in her face. This was witnessed by Ms. Wilson. Mr. Mateen went on to ask Ms. Wilson if it were true, referring to Ms. Wolfe and her possible involvement with another man. Mr. Mateen's younger brother repeatedly accused Ms. Wolfe of not being "a good girl."
Mateen allegedly attacked Wolfe for talking to Muslim men while on family vacation in Aspen, as per the texts included in this part of the complaint: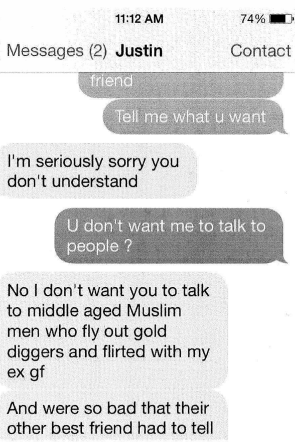 The complaint says Wolfe broke down after being called a "whore" and offered to resign, but instead was fired by Rad.
Although Ms. Wolfe repeatedly complained to CEO Rad, he ignored her complaints, dismissing her as "annoying" and "dramatic," and threatened her job. Ms. Wolfe finally broke down the night that Mr. Mateen called her a "whore" at a company event, and she offered to resign in consideration for modest severance and the vesting of her stock. Mr. Rad snidely rejected the offer and fired her.
The complaint asks for compensatory damages, including restitution, lost pay, and punitive damages.