The Secret Language Of Lululemon
The most enthusiastic Lululemon customers have developed their own language for speaking about the brands products, fits, and more.
There are people who have a favorite T-shirt or pair of pants or exercise outfit, and then there are Lululemon customers. So fanatical is a certain segment of the brand's consumers that they have their own language full of acronyms and phrases specific to the retailer.
Comments on Lululemon's Facebook page are peppered with references to specific products. One Lululemon fan blog — Lulumum — includes a glossary, and the retailer's own blog features a list of terms and definitions for certain Lulu phrases.
So, if you don't know what it is to be a "Lemon-aid" in need of a "Lulu Angel" to pick up a "WWA" hoodie for you, then read on:
(Editor's note: Lululemon shocked Wall Street for the second time in four months Monday when Chief Executive Christine Day announced during the company's earnings call Monday that she would be stepping down after more than five years at its helm. The move follows a major recall in March of Lululemon's trademark yoga pants for being too sheer.)
1.
Lemon-aid
As per Lulumum's blog: "The type of Kool-aid we all drink that turned us into addicts."
2.
Lulu Angels
If you want a Lululemon product from an outlet store or the "Lulu Lab," or you're in an area that the company doesn't ship to, these fellow fans will go buy them for you.
3.
TTT: Ta Ta Tamer
Refers to the Ta Ta Tamer, which is the company's "most supportive bra," according to the Lululemon Addict blog.
4.
WWA: Wear With All
This stands for the "wear with all" hoodie — a Lululemon sweatshirt that covers your, ahem, bottom, so it can be worn with leggings.
5.
WU: Wunder Under
This stands for Wunder Under crops or pants, a customer favorite based on how often it's referenced on the company's Facebook page. WUC is for Wunder Under crops while WUP is used for Wunder Under pants.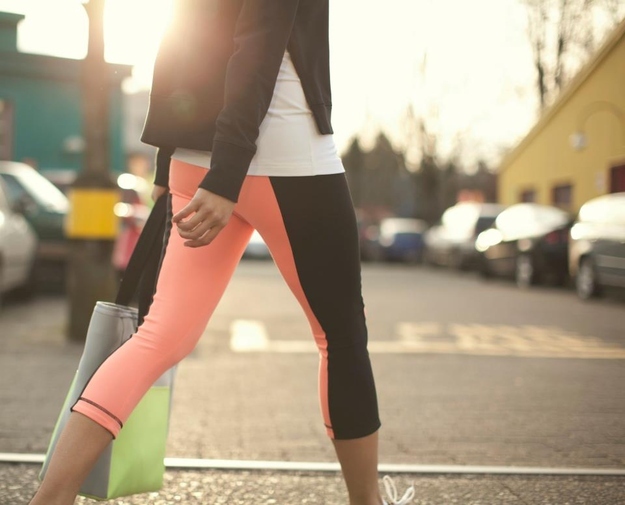 6.
TTS: True To Size

7.
Upload

8.
CRB: Cool Racerback

9.
WMTM: We Made Too Much
The "We Made Too Much" section of Lululemon's website for discounted excess inventory. (An exciting portion of the website for diehard Lululemon fans.)
10.
GEC: Guest Education Center
Guest education center — the place for Lululemon customers to contact for information on and issues with products.
Now you should be able to understand this!