Snapchat Concedes In Settlement: Ousted Co-Founder Came Up With App Idea
A long-broiling lawsuit between Snapchat, its CEO and CTO, and ousted co-founder Reggie Brown, has been settled. The company dropped the news during Apple's launch event today.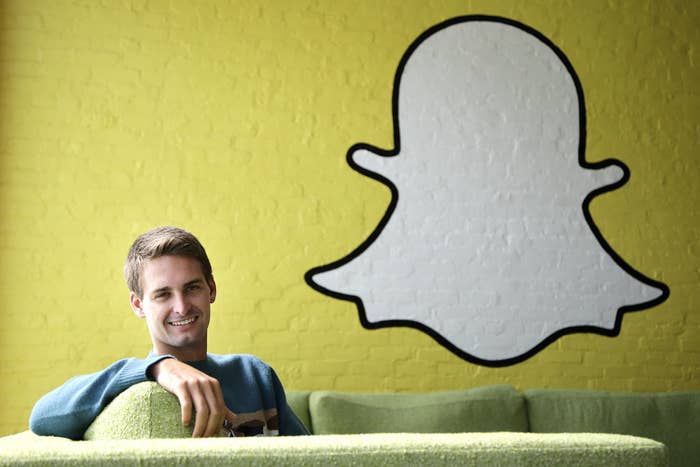 Snapchat chose an opportune time — just as Apple's big launch event began today — to announce the settlement of a long and embarrassing lawsuit with ousted co-founder Reggie Brown.
Snapchat said it settled with Brown over his claim of an ownership interest in the company on non-public but "mutually agreeable terms." In the release, Snapchat gave Brown credit for his role in the development of the app, stating the following: "Reggie Brown originally came up with the idea of creating an application for sending disappearing picture messages while he was a student at Stanford University. He then collaborated with Spiegel and Murphy on the development of Snapchat during its early and most formative days."
While Snapchat Chief Executive Officer Spiegel has admitted to Brown's contributions in court documents, this is a notable public acknowledgment of his role in the development of the popular app.
Brown, a Stanford fraternity brother of Spiegel and Chief Technology Officer Robert Murphy, filed his suit against the two men and early investors in the first quarter last year. He claimed Spiegel and Murphy unfairly ousted him and rewrote the history of Snapchat by eliminating his role. He has been asking for one-third of the company, which was recently valued at $10 billion. Settlement talks have reportedly failed at least twice.
The lawsuit has been embarrassing and distracting for the startup, and has drawn many comparisons to the fight between Facebook founder and CEO Mark Zuckerberg and Cameron and Tyler Winklevoss. Distinctively, Zuckerberg never publicly said that the Winklevoss claims had any merit.
"We are pleased that we have been able to resolve this matter in a manner that is satisfactory to Mr. Brown and the company," Spiegel said in Tuesday's release. "We acknowledge Reggie's contribution to the creation of Snapchat and appreciate his work in getting the application off the ground."