Skechers' Board Nominations Slammed As Shady
CtW Investment Group said shareholders should withhold support for two directors, citing close ties to the company's controlling Greenberg family and troubling run-ins with financial regulators.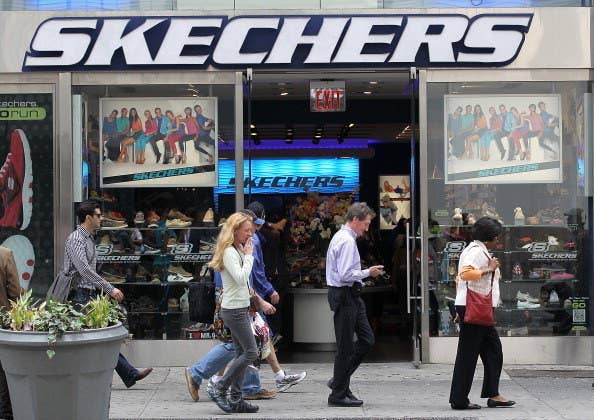 A prominent shareholder advisory group urged Skechers investors to withhold votes for two board members during its annual meeting in a public letter today, citing their troubling business ties to the company's controlling family and one's frequent run-ins with financial regulatory authorities.
Richard Siskind and Richard Rappaport, both of whom are up for reelection on May 22, reflect Skechers' "longstanding practice of recruiting people with business ties to Skechers or its insiders" and "a negligible amount of diversity," said CtW Investment Group, which advises union-sponsored pension funds, in a letter filed today. Rappaport, the founder and chief executive officer of brokerage firm WestPark Capital, is particularly problematic, the firm said, citing his involvement with numerous Chinese reverse merger deals.
WestPark and Rappaport, who joined Skechers' board in 2010, gained notoriety in recent years for rapidly getting Chinese companies onto the stock exchange through inactive, publicly-traded U.S. shell companies — what's known as a reverse merger. Five of the companies Rappaport ended up taking public through his own reverse merger technique were eventually delisted by the SEC after their auditor accused management of fraud, withdrew previous audit opinions and resigned, costing investors millions. The SEC is still investigating the cases and WestPark continues to face numerous lawsuits related to the incident, CtW says.
Skechers acknowledged in its proxy filing last month that Rappaport was temporarily suspended from the National Association of Securities Dealers in 2004 and 2006 after complaints that WestPark knowingly published six misleading research reports, but softened the disclosure by noting he reached settlements "without admitting or denying any liability."
Skechers didn't mention WestPark's involvement with the soured Chinese reverse mergers, or the firm's more recent run-ins with the Financial Industry Regulatory Authority and the New Jersey Division of Consumer Affairs. Notably, FINRA fined WestPark in 2010 for hiring brokers with questionable histories, including some from Stratton Oakmont, the corrupt brokerage featured in The Wolf of Wall Street.
Skechers spokeswoman Jenn Clay didn't immediately return requests from BuzzFeed seeking comment. CtW said it may directly influence 0.2% of shares but anticipates its allegations will reach the ears of other investors.
The Shade Hotel is partially owned by the Greenberg brothers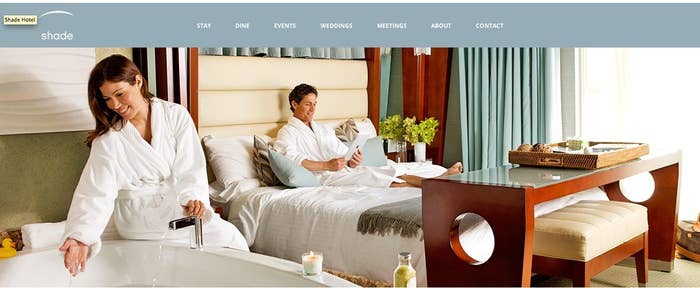 CtW called Rappaport's record a "huge red flag," and also noted that he has personal ties to the Greenberg family that essentially controls Skechers. One of his partners in the Chinese reverse mergers was Debbie Schwartzberg, the wife of Gil Schwartzberg, a man who oversees several trusts for the Greenberg family and holds 15% of Skechers' voting power. Gil Schwartzberg is a longtime friend of the Greenbergs, having worked with them since they founded the now-bankrupt L.A. Gear. Rappaport also once employed one of the Schwartzberg family members. Additionally, the lawyer on the Chinese reverse mergers is a previous Skechers director, bolstering ties between the family and Rappaport.
CtW's complaint reflects a view many hold of Skechers as a private, family-run company masquerading as a public one. Chief Executive Officer Robert Greenberg and his son, Michael Greenberg, founded the footwear company in the early 90s and still control most of its voting power. Another son, Jeffrey, sits on the company's nine-person board, which is comprised of all men.
Skechers pays salaries of $233,255 to $1.28 million a year to Michael's four non-executive siblings, SEC filings show. Two appear to hold marketing positions, while Jeffrey oversees "active electronics media." It's unclear what role the sister, Jennifer Greenberg Messer, has, and the company didn't respond to two e-mails from BuzzFeed inquiring about her title. The company also paid a $279,750 salary last year to Andrew Weinberg, the son of Skechers' chief operating officer and chief financial officer.
It's not all salaries, either. Skechers also disclosed that last year it paid $178,000 to the Shade Hotel in Manhattan Beach, California, which is partially owned by the four Greenberg brothers. The cost covered the company's annual holiday party and other food, events and lodging, the filing shows.
CtW, which says the board hasn't responded to complaints it made starting in February, blamed Siskind, who has been a director for 14 years, for the board's makeup. Siskind is on the board's nominating and governance committee, which was established in 2009. CtW says he joined the Skechers board shortly after acquiring a trademark from the company for Stage II Apparel, which he was CEO and president of at the time. Subsequently, he joined Skechers' compensation committee while CEO Robert Greenberg joined Stage II's board and compensation committee. Thus, the two men were weighing in on each other's pay, presumably to favorable effect.
"It is clear that Skechers is not casting a wide enough net in its search for new nominees," CtW wrote. "With three board members coming from the Greenberg family and another from the company's executive offices, it is imperative that the remaining five directors have divergent backgrounds which will likely lead to more healthy debates."