This Baltimore Mom Had To Walk To Work On RushCard's 9th Day Out
The debit card launched by Russell Simmons more than a decade ago has locked out some customers for nine days straight, wreaking havoc on their lives.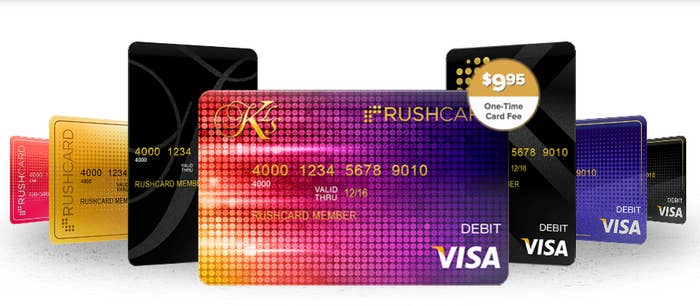 Marcia Davis, a mother of six in Baltimore, walked to work this morning. And not for the fresh air or the exercise — she walked because she couldn't pay for her bus pass. She couldn't buy it for the same reason she can't buy anything else: Since last week, she has been unable to access her money, which is locked up in music mogul Russell Simmons' RushCard debit card system, which has failed some of its customers for nine days straight.
"My 13-year-old is going to school late to take my 5- and 7-year-old to school. My 17- and 14-year-olds' phones are off," said Davis, 37, in an email to BuzzFeed News. "I live in Baltimore City, they need them in case something happens. I need them to be able to call me."

Davis, who also had to postpone moving homes last week due to the glitch, shared screenshots showing the hours she has spent calling RushCard's customer service line, and the Twitter account she created to message the company after Simmons urged cardholders to DM him. Still, she has no answers.
"They're trying to manually update it, that's the same answer I get every time, that the system is down and they can't look into my account," she said in a phone interview. "They're saying they don't know a timeframe."
RushCard is "working around the clock to fix the small amount of customers who are still adversely affected from our technology transition that took place last week," Simmons said in a statement. "We are FDIC insured and we apply Reg E payroll card consumer protections to all our customers even though we are not required to. We will fix these problems and continue to serve the populations I care deeply about. "
Davis, who works full-time at the Baltimore's water department and is taking classes online, is one of the many victims of a failure at RushCard that started last Monday during a "technology transition," and has since left thousands of financially vulnerable Americans without access to their money and paychecks.
In the past week, some users have seen their account balances reset to zero, while others, like Davis, can't activate new cards. People have been unable to pay rent, make car payments or buy groceries and gas. Others, Davis included, have also been unable to transfer their money to another account where it can be withdrawn.

Such a failure would be disastrous at any financial company but the stakes are particularly high at RushCard, founded by Simmons in 2003. The company is specifically marketed to the 68 million Americans who can't access the services of traditional banks and credit cards providers — which, according to the Federal Deposit Insurance Corp., tends to be "non-Asian minorities" and those who are "lower-income, younger, and unemployed." Photos on RushCard's Facebook page shows it's largely geared towards black Americans.
While it has been criticized for high fees, Consumer Reports rated RushCard as No. 4 on a list of prepaid cards used as bank substitutes last year, after Bluebird, Chase Liquid and American Express Serve. The Associated Press reported today that the organization that publishes the magazine retracted the recommendation, saying RushCard "needs to step up fast." Consumers have been submitting complaints to the Consumer Financial Protection Bureau and the Better Business Bureau.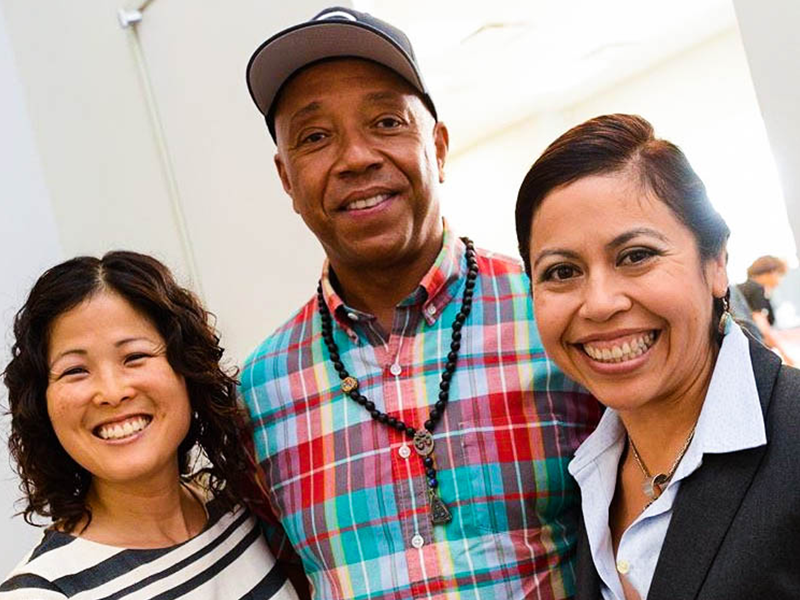 Davis says she never took the time to go to her local credit union, but has halted future direct-deposits of her salary into RushCard. Once this mess is sorted out, she plans to take her banking there or to a more traditional bank like PNC, Bank of America or Chase.
Davis had the bad luck to lose her RushCard at the start of this month. She paid $35 for an expedited replacement card, which arrived before she was paid again last week. But she hasn't been able to activate the card due to RushCard's glitch. Part of the reason she signed up in 2012 was to set up direct-deposit, which can help people access their paychecks up to two days earlier than waiting for paper checks on payday.
"My deposit is actually in there, I just can't access it," she said. "Normally you could do a card-to-card transfer but right now they have even that blocked." That means she can't transfer her money to a friend or to her 20-year-old daughter to withdraw it for her, she said.
Prepaid debit cards are commonly used among Americans with bad credit or no credit, those who have a low income and those who don't have a Social Security number. The FDIC, in a 2013 survey, found that most Americans without bank accounts say they don't have enough money to meet a minimum balance, while others dislike or distrust banks and still others want to avoid high or unpredictable account fees.

In addition to raising her children, working full-time and taking classes, Davis says she just picked up a second job to save money to buy a house.
"We aren't just people that are a bunch of bums," she said. "People are commenting making us seem like we are at fault for having a prepaid card."
RushCard and Simmons have been apologizing profusely, and RushCard CEO Rick Savard said in a statement yesterday that the "system is up and running and we are processing deposits and transactions." He noted "a small number of accounts are still in an inactive state."
Such lines give little comfort to people unable to access their money. "I'm tired of hearing I'm sorry and I understand — no they don't, you only work there, it's not your life," Davis said. "Russell Simmons couldn't understand, he has millions, what does my little life matter to him."
UPDATE
Updates with retraction of recommendation from Consumer Reports.