Amazon's bid to create a holiday season–style shopping frenzy in the middle of July seems to have generated plenty of sales — as of Wednesday afternoon, the company said peak order rates on its new "Prime Day" surpassed those on Black Friday of last year.
The company promised members of its Prime subscription service "more deals than Black Friday" in an attempt to drum up orders and entice newcomers to sign up for the $99-a-year service. (One can also presumably access the deals by signing up for a free 30-day trial and canceling before the deadline.)
In response to Amazon's made-up shopping holiday, Walmart decided to offer a series of "special atomic deals" the same day; it also lowered its minimum order for free shipping to $35 from $50 earlier in the week. The companies sniped at each other in statements, with Walmart criticizing Amazon's "$100 admission fee" for the deals, and Amazon claiming Walmart is overcharging customers in stores with its online deals. (Each denied the other's characterization.)
Target, for its part, started offering a Black Friday in July sale back in 2010.
By successfully dragging "Black Friday" deals into July, it's worth recalling that most major retailers — including Walmart — have been kicking off their once-a-year sales on Thanksgiving Day in recent years. Until recently, Black Friday took place the day after Thanksgiving, serving as the symbolic start of the holiday shopping season.
Retailers like J.C. Penney, Old Navy, and Macy's have started opening on Thursday to try and boost sales even further, a trend many Americans have taken issue with. Not only does it require tens of thousands of workers to staff stores rather than spend time with loved ones on a cherished national holiday, critics say, but it also highlights violent incidents in stores and rampant consumerism on a day meant for expressing gratitude.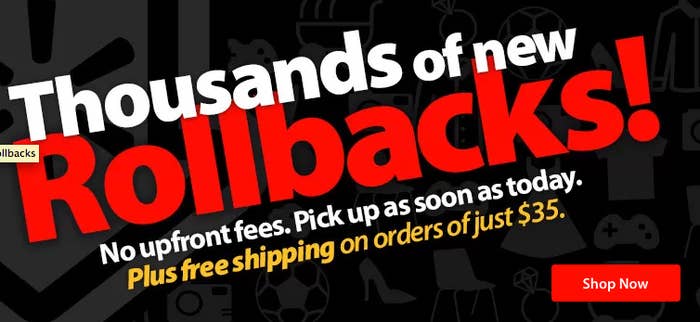 And even as retailers turn a beloved national holiday into another shopping festival, the numbers suggest that pulling Black Friday sales forward to Thanksgiving Day doesn't increase overall sales for the long weekend. Instead, store traffic falls on Friday, while rising on Thursday and Saturday.
Analysts have said that earlier openings, which crept to 5 p.m. on Thanksgiving last year from 8 p.m. in 2013 and midnight in 2012, just stretch the same amount of sales throughout the weekend.
"It's one pie — that pie is going to be a certain size depending on the macro economy, depending on a lot of things," said Lee Peterson, the EVP of brand strategy and design for WD Partners, a retail strategy and design firm. "To just parse it out over three days versus two days, you're still dealing with the same size pie."
Whether or not Prime Day — a celebration of the company's 20th anniversary — was a raging success remains to be seen, and Amazon has not given out any sales figures. Plenty of social media chatter about the event was negative, ranging from complaints about the quality of merchandise on sale to bugs on the sale process.
According to Adobe's Digital Index, which monitors social media discussions, 50% of the overall sentiment regarding Amazon Prime Day "relates to sadness," including a large number of complaints about undesirable items on sale, including "socks, microfiber towels and Adam Sandler movies."
But the fact that Prime Day drew such attention and interest is evidence to the idea that consumers will flock to blockbuster deals whenever retailers decide to offer them — in other words, the companies hold the power to shift the so-called Thanksgiving creep. If you can successfully declare a day of crazy deals on a Wednesday in July, why not have one on the Saturday before Thanksgiving, and leave the day itself alone?
"The indicator is if you do the same thing you've always done, 'Black Friday' and the typical holiday promotions, then the likelihood of you getting better results are not great," said Wendy Liebmann, the CEO of WSL Strategic Retail in New York. "If you do something different, surprising for people, you can get their interest."
"Now we have some of the biggest retailers in the world having a battle on this steamy summer day, when normally everybody is on vacation and doing some back-to-school shopping and not much else," she said.
Amazon said in an email that a Kate Spade purse it offered was gone in less than a minute, and that 1,200 $999 televisions sold out in less than 10 minutes. Walmart said in a separate email that customers were "flocking" to the site for discounts on items like iPad Mini 2s. The deals will be available for up to 90 days, while the goods are available, it added.
Walmart, the world's biggest retailer, didn't have anything to say regarding how Black Friday will pan out this year, or if it will be influenced by this new summer promotion. (The company, which refers to Black Friday as "the Super Bowl of savings," plays a big part in when other retailers will open.)
"We don't have plans to share right now on when our Black Friday deals will begin online or in-stores in November," a spokeperson said in an email.
Liebmann, of WSL, said that based on concerns around consumer spending this year, she's not optimistic about retailers moving away from opening on Thanksgiving Day.
"We may see some attrition but I think the big guys will still be out there, I don't think they're walking away from it yet," she said. "It talks to the fact that having the stores open is fine, and it's a marketing tool and it's getting people to think about things earlier. But it's not necessarily going to drive sales over and above what you might have done with a shorter selling season."