Retail's Winter Of Death Has Claimed Thousands Of Stores
In the clothing and accessories business alone, eight big-name bankruptcies and closures have hit the retail industry the last two months, shutting more than 1,000 stores. The closed doors are symptoms of a bigger problem: America simply has too many stores.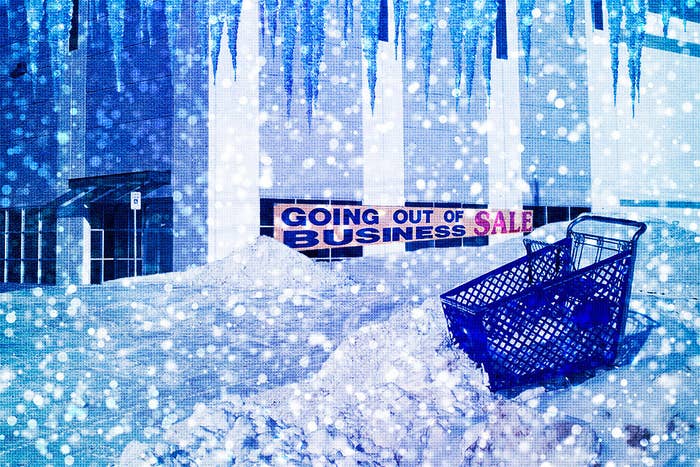 American retailers selling clothing and accessories have been through a grim winter death march of bankruptcies in the past two months: Wet Seal, Delia's, DEB Shops, C. Wonder, Gap's Piperlime, Kate Spade Saturday, Jones New York, and Caché.
If that feels like a lot of big-name bankruptcies, it's because it is. In clothing and accessories alone, more than 1,000 stores have either ceased to exist or are in their final throes, and thousands of retail employees have lost their jobs. While each of these brands fell for different reasons — and some of their competitors have thrived — the closures are symptomatic of an underlying problem: America simply has too many stores. The current round of shuttered doors and bankruptcies is just the start.
"We have way too much retail space ... we are way above any country in the world," Hana Ben-Shabat, a partner in the retail practice of consultancy A.T. Kearney, told BuzzFeed News. "It was a matter of time after the recession. Everybody said: 'We need to reduce the space.'"
Indeed, America has a staggering amount of real estate devoted to selling things, even when compared to the rest of the world's most heavily retailed nations.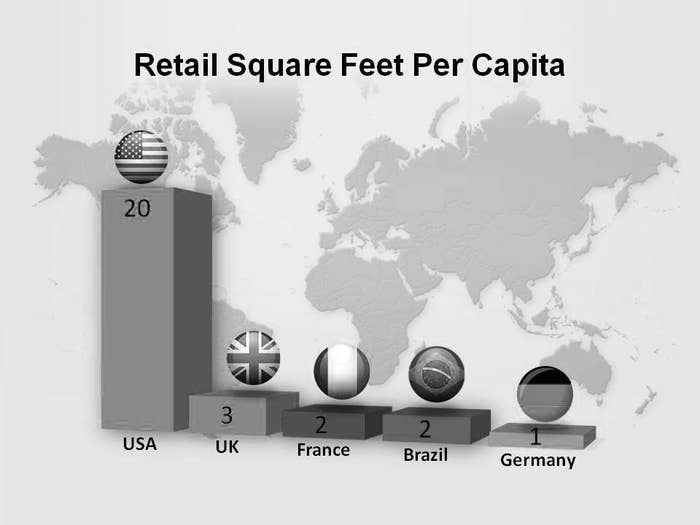 There was 7.5 billion square feet of shopping-center space in the U.S. in 2013, up from 3.3 billion square feet in 1980, according to the International Council of Shopping Centers. That's 20 square feet for every person in the United States; the U.K., with the second biggest amount of retail space, has just 3 square feet per person. And that calculation only includes gross leasable space and excludes freestanding retailers; the actual amount of all retail space is much higher.
Caché, best known for selling dresses for proms and other special occasions, said in a bankruptcy filing that one of its major missteps in recent years was expanding to 306 stores, saddling itself with money-losing locations and then struggling to downsize. C. Wonder, a "revenge retail" project out of Tory Burch's ex-husband Chris Burch, also flailed after rapidly expanding to 32 stores, many in pricey locations.
And while RadioShack had been struggling for years leading up to its bankruptcy filing on Feb. 5, the fact that it had more than 4,000 stores was a giant problem. Its lenders wouldn't let the chain shutter more than 200 per fiscal year, though the company sought to close many more than that, knowing it was saddled with hundreds upon hundreds of expensive and unproductive stores. Filing for bankruptcy enabled RadioShack to close up to 2,100 locations.
The past quarter "saw a higher level of bankruptcy activity than we've seen in many years," CBL & Associates, a large mall developer and owner, said on a Feb. 4 earnings call. It's spurred the company's leasing division to form special teams focused on reducing the impact from 2015 bankruptcies "as much as possible," CEO Stephen Lebovitz said on the call.
It's not the cold weather that led to a spate of winter bankruptcies: Retailers tend to report closures and bankruptcies in their fiscal fourth quarter, which ends in January, to take advantage of the busiest shopping season. It could help them get in the black, or provide extra traffic for liquidation sales.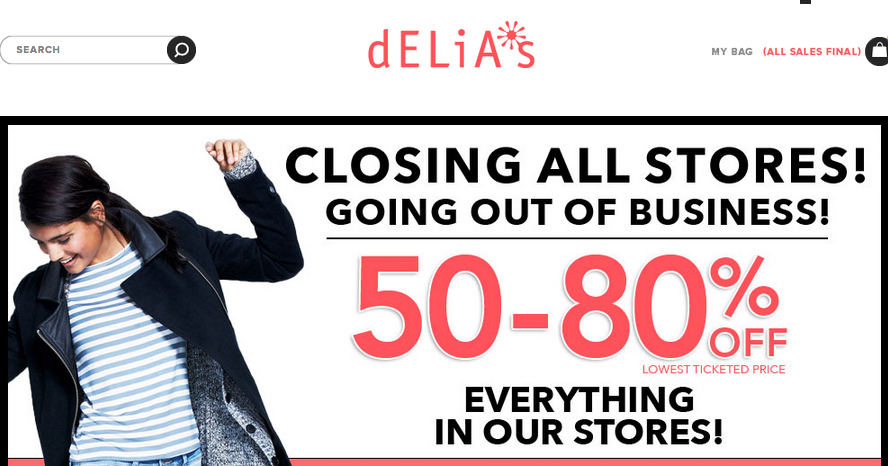 It's also worth pointing out that claims of the death of the shopping mall, or of brick-and-mortar retail in general, are largely overblown. People are still making trips to top-tier malls, outlets, Wal-Marts, and off-pricers like T.J. Maxx and Nordstrom Rack. But the bar for survival for specialty stores has gotten higher in recent years, and those who can't keep up with customer demands have been decimated.
"We're adding very limited new space into the market, so when these stores close, there is still demand for that space, because there isn't a lot of new space being pumped in, which is different from pre-recession," ICSC spokesperson Jesse Tron said.
Teen retailers have been hit the hardest, pressured by the rise of fast-fashion companies like Forever 21, H&M, and Zara, where runway imitations are instantly available at $20 a shirt. Chains like Abercrombie and Aeropostale have been shuttering stores and adjusting their manufacturing schedules to keep up, while those like Delia's, DEB and Wet Seal were simply unable to compete.
"They're old business models compared to the way H&M, Zara, or Forever 21 do business," said Allan Ellinger, co-founder and senior managing partner of MMG Advisors, an investment bank that focuses on the retail and fashion industries. "Those are quick response, quick turnover, quick to market retail models that are much more exciting for when a teenager walks into a store and sees something new every month, or in some cases, every week. They're able to buy disposable-wear."
Even though Wet Seal tried to play on price, with a well known five for $20 basics deal, it confused customers by jumping between targeting middle school students and college-age girls, and couldn't produce stylish fashions at the pace of a company built to do that.
"Turning an existing or an older legacy business model into a new quick-response model is almost an impossible undertaking," Ellinger added. "They don't have the traction online, the culture, nor do they have the expertise in house."
A chain like Delia's, on the other hand, struggled to attract attention online, even listing its clothing on Amazon toward the end. Plus, its $40 dresses and almost $50 jeggings seemed almost absurdly expensive given the new normal of low prices created by the fast-fashion giants.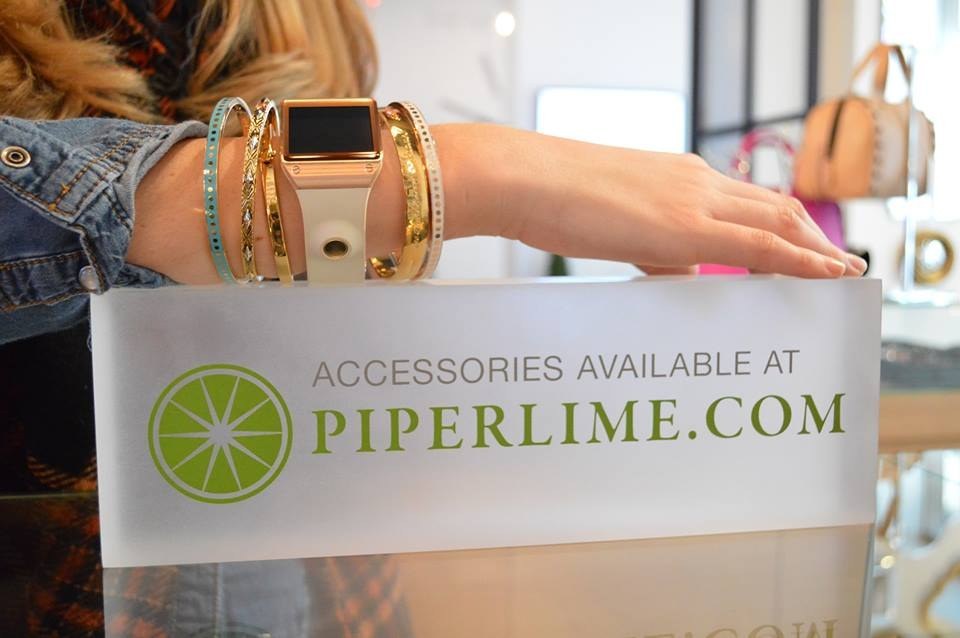 Gap's Piperlime and Kate Spade Saturday suffered a different fate of serving as distractions for their large corporate owners, which are looking to double-down on their core businesses. That's driven, in part, by investor impatience in a less-than-rosy retail environment, and pressure on executives to devote their attention to what they're good at.
"All of these retailers got overstored, and many of them didn't really have anything very special," says Liz Dunn, founder and CEO of retail consulting firm Talmage Advisors. Kate Spade Saturday and Piperlime's closures "show companies focusing and eliminating distractions, but it also speaks to an investor unwillingness to see huge investment spending on some of these initiatives and a real focus on profitability right now," she said.
Underscoring such impatience, private-equity firm Sycamore Partners decided last month to shutter Jones New York's wholesale operation and the label's 127 outlet stores less than a year after purchasing it.
"Investor tolerance for losses and investment spending is lower than perhaps it would be in a really robust environment for retailers," Dunn said.
Of course, the story of chains shutting down wouldn't be complete without mention of the internet. While the web accounts for only somewhere around 15% of women's clothing sales, it is forcing retailers to reconsider how much space they need to successfully operate their business.
"It's having a major impact on what's happening in brick-and-mortar," MMG's Ellinger said.