RadioShack Said To Be Closing 500 Stores In Coming Months
That would be 11% of its locations, the Wall Street Journal reported today, citing sources familiar with the matter. The chain will be a lot smaller than it was a decade ago.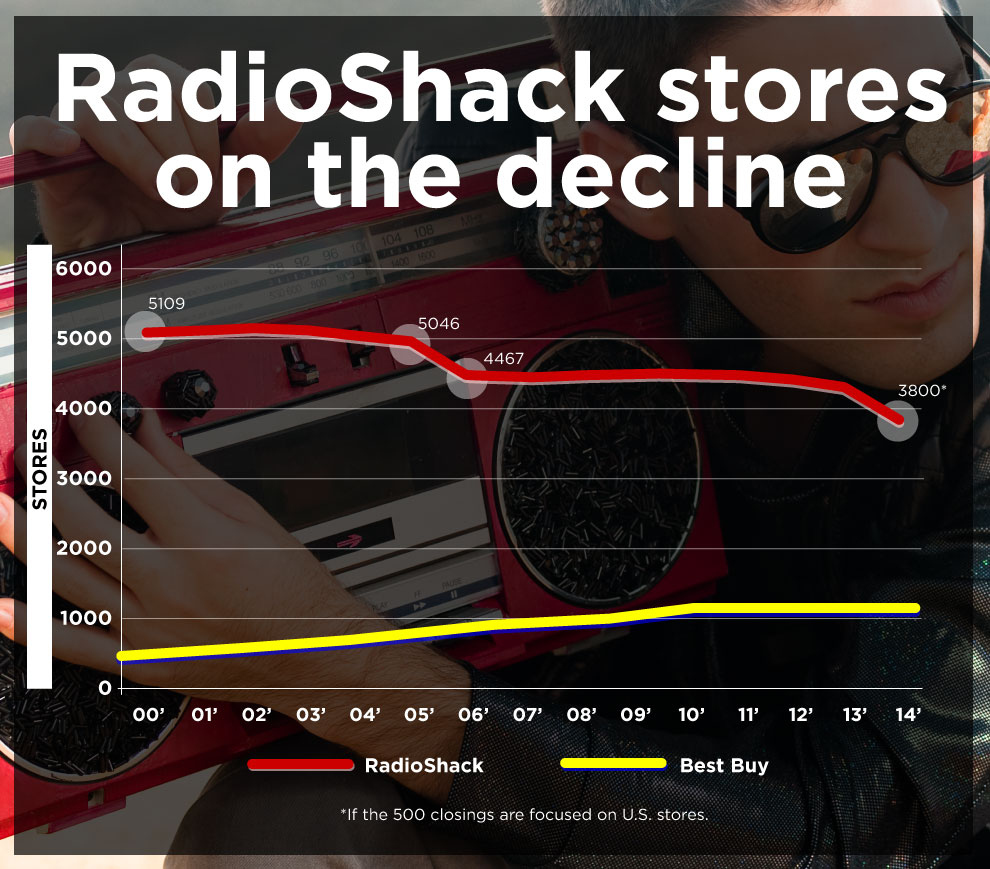 RadioShack is said to be closing 500 of its roughly 4,500 stores in coming months as it keeps working to restructure its business, the Wall Street Journal reported Tuesday, citing people familiar with the matter.
It's unclear which stores will be targeted and when exactly the closings will start, the Journal said. It wouldn't come as a surprise if shutterings were focused on the U.S., where RadioShack has been shrinking its presence for years. The retailer also operates stores in Mexico, where it has been steadily expanding to 273 locations as of September.
"RadioShack's policy is that the company does not comment on speculation or rumor," the retailer said in an e-mail to BuzzFeed, declining to confirm the report.
The news cuts short RadioShack's celebration over its winning Super Bowl ad on Sunday, which sent the chain's beleaguered shares soaring yesterday. The commercial, titled "The '80s Called: They Want Their Store Back," poked fun at the retailer's own outdated brand and was seen as a hit among viewers.
If the 500 closings are focused mostly on RadioShack's U.S. stores, it would bring the chain's domestic store count to somewhere in the 3,800-range, from more than 5,000 a decade ago. BuzzFeed put together a chart showing the decline of RadioShack's U.S. company-operated stores since 2000, along with the nation's number of Best Buys in the similar period, to put the chain's size into context.
RadioShack, which trades below $2.50 a share, brought in $4.26 billion in revenue during 2012 while Best Buy, which of course operates much bigger stores, posted just under $50 billion in sales for the comparable period. Both companies have been working to make their brick-and-mortar locations more productive as online competition has grown fiercer.