Here's how much Americans love outlet shopping: "Factory stores" are now making their way from the side of interstate highways into good old-fashioned shopping malls.
Clothing chain Express has converted three regular mall stores into "Express Factory Outlets" in the past year, with a fourth on the way. The transformed stores, operating alongside more typical mall fare like Macy's, Auntie Anne's, and Sephora, have seen business surge, and Express is in talks with other mall landlords for additional conversions.
Consumers, it appears, aren't surprised to see an outlet store away from an outlet mall, nor are they repelled by Express' cheaper "made-for-outlet" merchandise. Lower prices on clothes have swept through malls, with J.Crew chief Mickey Drexler last week bemoaning the "rampant discounting" throughout the industry. Yesterday, J.Crew cut 175 jobs, mainly at its headquarters, as part of a larger plan to trim costs amid a prolonged sales slump.
For Express, the shift toward outlet stores is in part a response to industry-wide price cutting, but it's also a clever way to drum up business in less desirable malls, where it's otherwise been closing shop. It's an experiment other retailers are undoubtedly watching.
"There's no question that there are struggling malls, and the question a lot of retailers have to face is what they can do about them," Nomura Securities Analyst Simeon Siegel said in an interview with BuzzFeed News. "This, to me, seems like a creative way to work your way out of underperforming real estate locations."
Within the retail industry, malls are categorized as A, B, C, or D. An A++ mall represents the top-tier — affluent, educated shoppers; Tiffany's and Apple stores — and D means "dead." While an A++ mall can rake in $945 in sales per square foot, that falls to $245 at a C and $140 at a D, according to data from Green Street Advisors.
More than 200 U.S. malls are considered C or below and face the greatest risk of closing during the next several years, the firm said in a January report.
Express is one of a few chains saddled with a particularly high number of C and D mall leases "that are really becoming irrelevant by the minute," said Jessica Bornn, a senior analyst at retail research firm Merchant Forecast.
"If they can actually drive traffic and business to the stores by converting them to an outlet concept, I think it's genius," she said.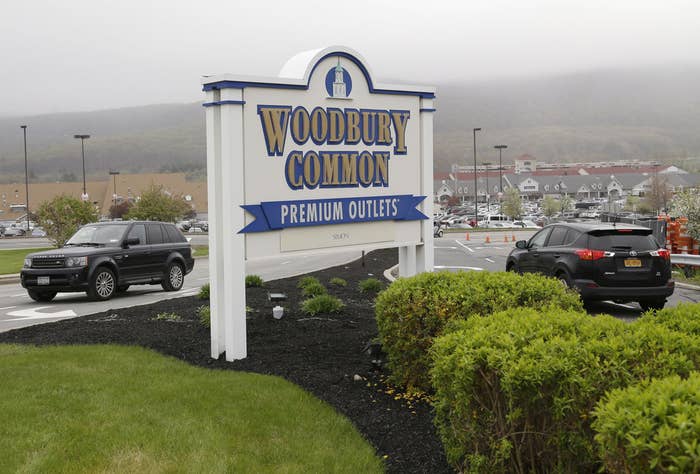 The strategy is a clear indicator that outlets, one of the retail industry's few bright spots since the recession, have evolved into a new beast. Once viewed as a place to score bargains on designer leftovers and clearance merchandise, they've increasingly become a place for chains to hawk an entirely separate, cheaper, lower-quality version of their brand. Under Armour, American Eagle, and Bebe have all said that most of their outlet merchandise is made specifically for outlet stores; companies aren't required to disclose the difference, though some, like Gap, do voluntarily through markings on their labels.
Express Factory Outlets only carry made-for-outlet merchandise based on best-sellers at regular stores from the previous year, executives say. The two channels are so distinct that Express sells clearance from its regular stores to a third-party instead of offloading it through outlets. The website for Express Factory Outlets, which doesn't sell anything online, says its merchandise is up to 50% cheaper than regular stores — a significant discount for a brand that regularly sells $25 T-shirts and $50 shorts.
"With factory outlets, generally speaking, the point has been to trick the customer into thinking they're getting last season's product as opposed to getting a cheaper version of that conversation," Siegel said. "You have to know the product really, really well to know it's different or discern the quality, so generally speaking, I don't know if anybody should notice the difference in a big way."
Part of the outlet magic is cutting prices faster than cutting quality. Express says it can lower prices without sacrificing the end product through tweaks like opting for slower shipping and adjusting packaging.
Broadly, Americans are hungry for labels at a discount, as evidenced by the success of outlets and the rapid rise of off-price chains like T.J. Maxx and Nordstrom Rack — just last month, Macy's announced plans for its own take on the category called Macy's Backstage. (Macy's, akin to Express, is converting one regular store into a Macy's Backstage in West Orange, New Jersey.)
At the same time, fast-fashion behemoths like H&M and Forever 21 have led consumers to expect lower prices on clothing, especially on basic apparel. And affordability is no longer synonymous with low quality — even Abercrombie now sells a $12 T-shirt, and designers like Lilly Pulitzer are showing up at entry-level prices in places like Target.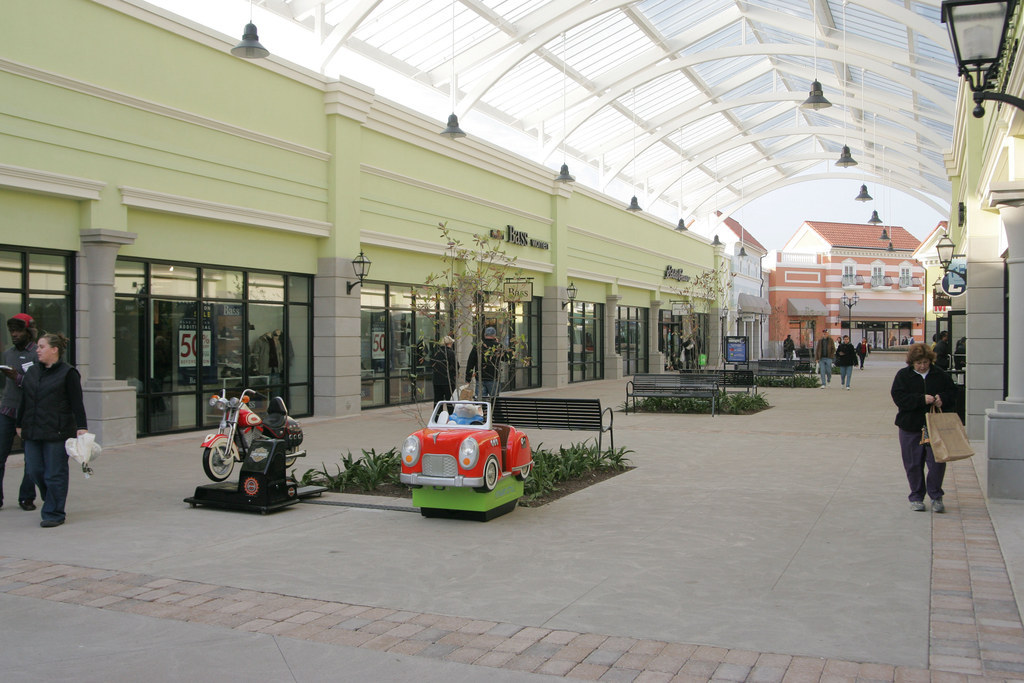 But while the H&Ms of the world have managed to combine low prices with a sheen of desirability, outlet stores still carry some bargain-hunter baggage. That means mall landlords — even those presiding over struggling destinations — can be reluctant to host them.
"If you're a full-price retailer, and you like your full-price store — I don't want my neighbor becoming an outlet," said Siegel, the Nomura analyst. "I want a certain clientele, a certain experience. Even if the mall is facing a lot of hardships, if I bought my location for the sake of being in a full-price location, I don't want people running in to find a bargain."
Bornn agreed: "They could get resistance from other tenants in the mall saying, 'Why are you starting to let off-price stores in our mall? I want to have the best possible shot at a high-income consumer; I don't want to attract a lower-income consumer.' It could bring down the customer base and spending ability."
Express, which brings in about $2.17 billion in annual sales, has converted regular stores into outlets at the South Plains Mall in Lubbock, Texas; Parkway Plaza in El Cajon, California; and Governor's Square Mall in Tallahassee, Florida, the company's spokesperson said in an email. This summer it will open an Express Factory Outlet at the Parkdale Mall in Beaumont, Texas. Each of those malls has a Sears and J.C. Penney, according to their websites, which Green Street notes are often anchor tenants in many of the country's worst malls. They all also have a Forever 21.
"The whole retail landscape is changing but the overarching theme is 'Hey, look — all these mall-based specialty retailers have space that's becoming undesirable,'" Bornn said. "These C and D malls, they don't have a lot of options to attract tenants and keep tenants, so if this is the way it is, maybe they have to do it until the doors close."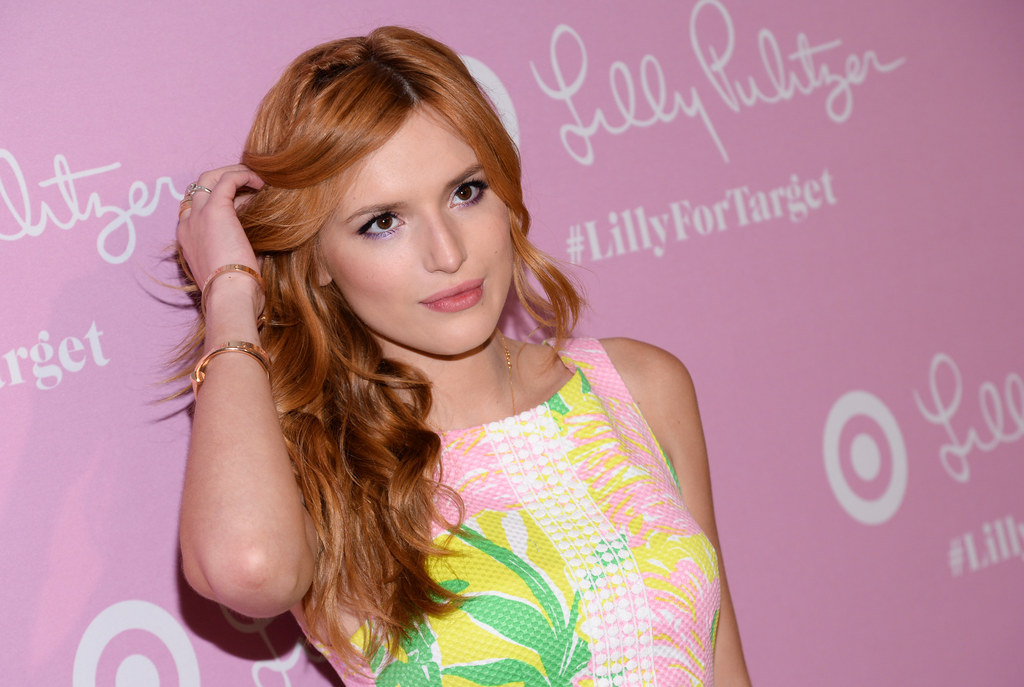 The first Express Factory Outlet opened just last year, lured by reports from other retailers that such locations could drive 50% more in sales than regular stores, plus earn higher operating margins. The chain, which targets twentysomethings, started converting full-price Express stores it already operated at outlet malls; sales quickly beat its expectations.
Now, it plans to end the year with more than 70 outlets, while whittling down its regular store base to around 577 locations from the 632 it held in early 2014, executives said on an earnings call last month.
"The Express Factory Outlet stores continue to do extremely well as value-conscious shoppers are embracing the high-quality assortments being made available to them," Kornberg said on a call last month. "Traffic is robust."
Express said it plans to close 50 stores by 2017, but is waiting until the leases on those locations expire, since breaking leases is expensive. Turning regular stores into outlets at malls that draw lower-income or discount-hunting consumers could keep Express around longer, or at least make its real estate more productive while it's there. At the same time, Express says it's preserving its overall brand status.
The first outlet within a mall received an "exceptional response," Kornberg said in January. The company "changed the name above the front of the door from Express to Express Factory Outlet, put in some new fixturing and put in the product from our Factory Outlet stores," he said. "And it's seen a sizable increase over last year."