The World Cup Tends To Wreck Nike's Stock Price
Historically, Nike shares tend to peak in April and May heading into the World Cup, then trough in August and September after the event, an analyst says. Better to wait to buy closer to the bounce, he says.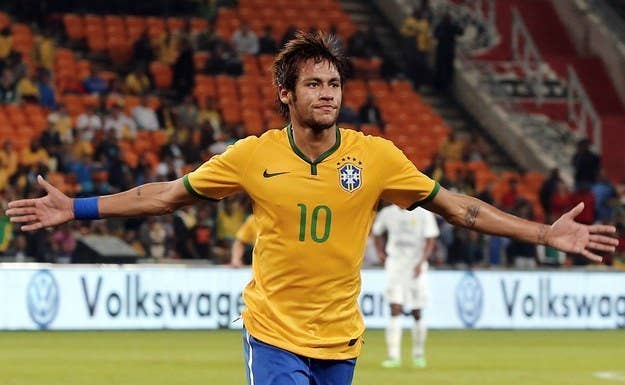 Nike is pouring millions into this summer's World Cup and outfitting more teams than any other brand. But one analyst is cautioning against buying the athletic wear company's stock during this buzzy time, pointing to a historical drop during the last six World Cups, followed by a bounce in the latter half of the year.
In the last six World Cup years, going back to 1990, Nike's shares have typically peaked in April and May, then tumbled an average 24% through the event to a trough in August or September, Canaccord Genuity analyst Camilo Lyon wrote in a note yesterday. The stock has then rebounded an average of 37.2% from that nadir to the end of the year, majorly outperforming the overall S&P 500, he wrote.
"Tactically avoiding (Nike) in the months preceding the World Cup through June earnings followed by buying the stock roughly two to three months later provides the best return," Lyon wrote. "We believe the wide swings in NKE's stock in World Cup years are exacerbated by heightened sales expectations and/or forward year guidance that end up disappointing."
Nike isn't an official sponsor of the World Cup — its rival, Adidas, is — but it still spends millions of marketing dollars on the world's most watched sporting event. Experts say Nike may be closing in on Adidas in soccer gear sales, despite the German brand's decades of dominance in the space.
Nike's stock hit its 2014 high of $79.64 in March. The shares have lost 2.4% this year through yesterday, while the S&P has gained 4.1%.