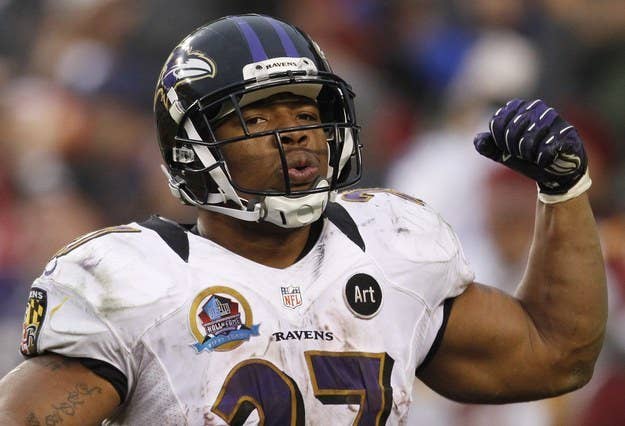 Nike, the exclusive provider of NFL jerseys, is still facing questions about its relationship with the league after the release of a video showing Ray Rice knocking his then-fiancée unconscious.
Nike brand president Trevor Edwards, asked about the company's involvement beyond individual NFL endorsements at a conference sponsored by Women's Wear Daily, said Nike "expressed our views very strongly" to the league.
The NFL "admitted they had not handled the situation well and really didn't have a clear process within their organization to manage their way through it," Edwards said at the conference in New York.
"We certainly have those conversations with them, and we're very, very clear about it," Edwards said, referencing comments by Nike CEO Mark Parker last week in which he made similar points. "We cannot tolerate domestic violence or any of these issues, and they're serious issues. They're serious for sports but they're also serious for society at large, and that's how we viewed it. We speak very directly with them about it."
Nike ended an endorsement deal with Rice after the release of the video, and subsequently ended its endorsement of Adrian Peterson, who is charged with abusing his 4-year-old son. Parker told Bloomberg News last week that the league has been making progress on domestic violence and child abuse, adding that "this has been a great lesson for the NFL."
Nike has had the NFL clothing license since 2012.