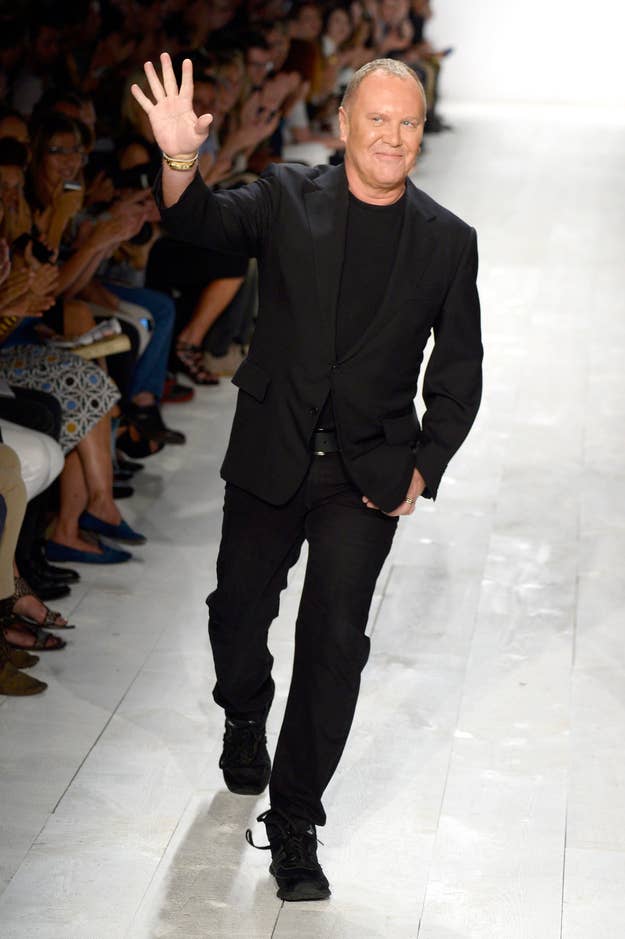 Designer Michael Kors says that today's teenagers, whom social media has made more sophisticated and fashionable than any previous generation, will not be fans of fast fashion in a few years.
"This generation of teenagers is going to start shopping very differently when they reach their twenties — I think they're going to have an aversion to the idea of disposable fashion," Kors said Monday evening at a conference held by Women's Wear Daily. "It's a concept that today twentysomethings grew up on and I have a feeling that today's teenagers with their sophistication aren't going to buy into that. They're likely to rebel because they don't want to be like the generation before them, and will actually want to spend money on things that will last, and versatility and sustainability."
Kors is the chief creative officer of his eponymous company, which went public in December 2011 — shares have soared ever since. Sustainability has been a hot topic in the retail world this year, particularly following disasters at factories in Bangladesh, and with a number of consumers questioning the hidden costs behind cheap fashion at chains such as H&M, Joe Fresh, and Forever 21.
"We're going to see it circle back to a very old-school term, the idea of fashion as an investment," he told the audience at the WWD conference. "Because guess what? The least green thing you could do is engage in disposable fashion."
Kors also drew cheers earlier in the evening as he used a food analogy to describe his attempt to strike a fine balance in his designs, as well as in his life.
"I want you to look like you ate a salad, but I want you to feel like you had a lasagna," he said.
The sentiment was later tweeted by Martha Stewart.