Men's Wearhouse Owns Rights To Founder's Image; Was Evaluating His Connection To Millennials
The fact that Men's Wearhouse fired the face of its brand won't impact the company because it has tons of Zimmer footage and the legal rights to his image, an analyst says.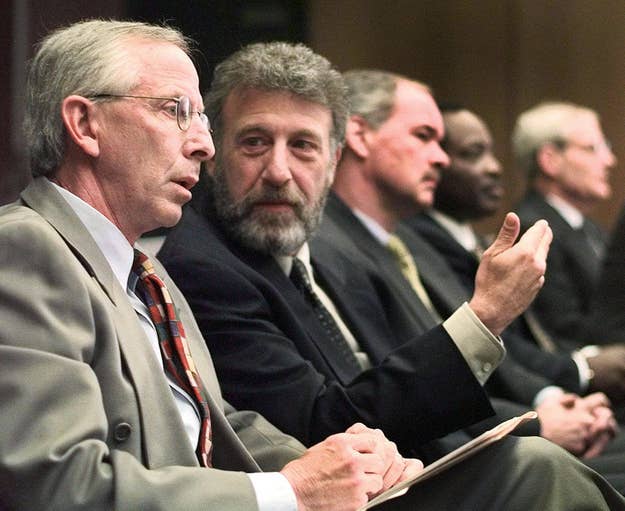 The icy firing of Men's Wearhouse executive chairman and founder George Zimmer on Wednesday — the brand's pitchman — won't impact the company because it has the legal rights to his image and more than 500 hours of footage of the man, according to Richard Jaffe, an analyst at Stifel Financial Corp.
Zimmer, who founded the company 40 years ago, has been delivering his signature line, "You're going to like the way you look. I guarantee it," in ads since 1997.
"The use of Zimmer as spokesperson has, coincidently been under review as management has been evaluating his effectiveness, particularly with the millennial consumer," Jaffe, who still recommends buying the company's shares, wrote in a note advising clients Wednesday. "We believe that despite Zimmer's planned transition to a smaller role at the company, he had difficulty letting go of the reins and the leadership of the business. We believe that this led to a conflict with the board and his subsequent termination."
Men's Wearhouse postponed its annual shareholder meeting, which was scheduled for today, to renominate a slate of directors without Zimmer, Jaffe also wrote.
Shares of the company fell on the news.
UPDATE: Zimmer issued the following statement: "Over the last 40 years, I have built The Men's Wearhouse into a multi-billion dollar company with amazing employees and loyal customers who value the products and service they receive at The Men's Wearhouse. Over the past several months I have expressed my concerns to the Board about the direction the company is currently heading. Instead of fostering the kind of dialogue in the Boardroom that has, in part, contributed to our success, the Board has inappropriately chosen to silence my concerns by terminating me as an executive officer."