Meet The Reporter Who Worked Undercover In A Bangladesh Clothing Factory
Raveena Aulakh of the Toronto Star worked for a week in a Bangladesh clothing factory. She talks about the experience with BuzzFeed.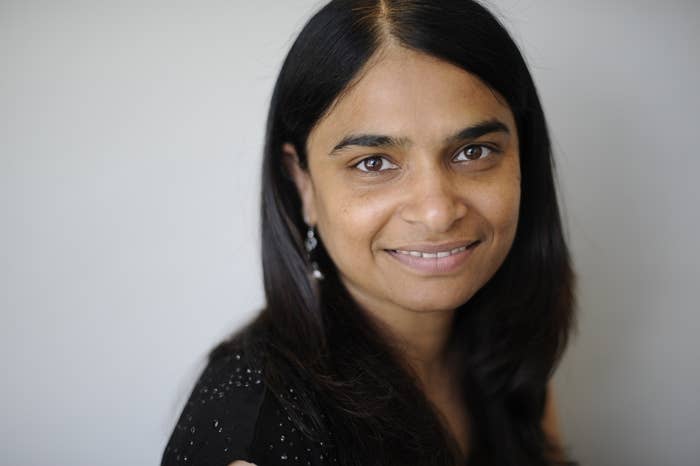 Raveena Aulakh, the global environment reporter for the Toronto Star, wrote a powerful story last month about her brief experience working in a clothing sweatshop in Dhaka, Bangladesh, where her boss was, stunningly, a 9-year-old girl named Meem.
The native of Chandigarh, India, who moved to Canada in 2006, secured the weeklong job through a cabbie she met in Dhaka on a previous assignment — it was a tough get because the city's biggest factories dramatically increased their security and screening processes after the tragic collapse of Rana Plaza in April. He told the owner of the garment factory that Aulakh was his wife's cousin and needed a fresh start. Wearing the same two outfits and oiling her hair, she managed to blend in for the four days she was there.
Her firsthand account, centered around the 9-year-old girl she worked for, provided an incredibly unique and compelling glimpse into how much of the world's clothing is made and by whom, in a year when such issues are drawing more attention than ever before. Aulakh, who is in her thirties and has worked at the Star since 2008, talked with BuzzFeed about how she thought of the story and made it happen, including the inspiration she drew from famed investigative reporter Nellie Bly.
How did you formulate the idea to actually work in a Bangladesh factory?
Raveena Aulakh: After the Rana Plaza collapse in April, editors at the Star [were] talking about taking a deep look at the garment industry but we wanted to do it as differently as we could and working in a factory, as opposed to interviewing garment workers, sounded like a decent idea. We decided to see if it could happen.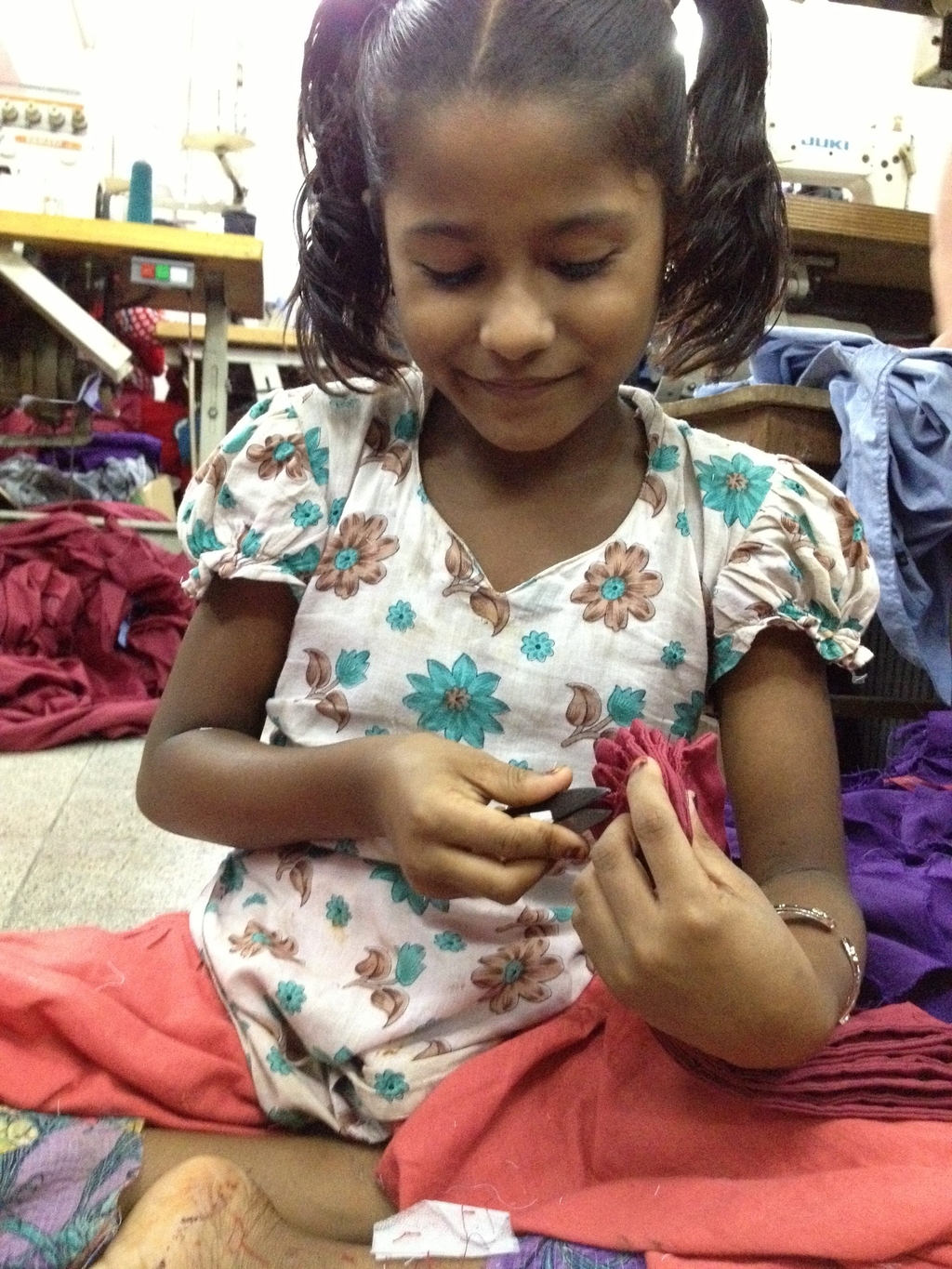 Are there pieces of investigative journalism you particularly admire that tell stories from that point of view? Or certain journalists? Have you ever done something like this before?
RA: One paper I wrote at school was on Nellie Bly. It looked at her undercover techniques and commitment. I don't think anyone has ever been able to do what she did more than a hundred years ago when she faked insanity to get inside a mental institution, not knowing how she would get out. It is still one of the best in undercover reporting. A colleague and friend at the Star, Diana Zlomislic, also did a great series of stories when she pretended to be a young woman in need of a quick, decent-paying job and signed up at a private college to train as a personal support worker. She attended classes for two weeks and wrote scathing stories on the lack of provincial supervision at these schools.
I once wrote a story about a Punjabi man in Brampton, a Toronto suburb, preying on young vulnerable South-Asian women who are under pressure to have boys. He was selling pills that he said would ensure that a pregnant woman would have a boy, not a girl.
Can you describe the process you went through to secure the job at this specific factory? How were you able to convince them you were another working-class woman?
RA: Initially, the plan was to find work at a big factory but as that seemed impossible because of increased security after Rana Plaza, I decided to see if I could do it a smaller place. My cabbie-friend convinced a friend's friend that I was his wife's cousin from India, had recently moved to Dhaka and needed work, any work, for a bit to get back on my feet.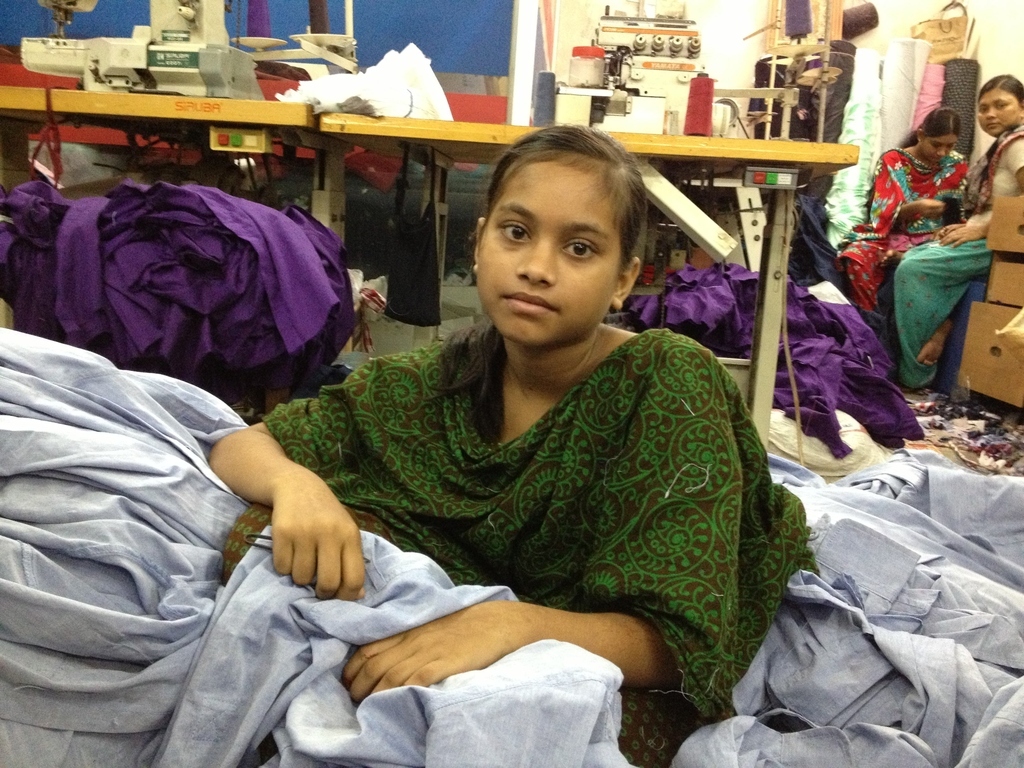 Do you think anyone Indian could manage to slip in? What do you think are a few things that helped you, in particular, build and maintain that identity for a week?
RA: I don't know if any Indian can get into a factory but there are Indians at factories, the larger ones. But they speak Bengali because they are married to Bangladeshi men. What helped me was the cabbie talking for me with his friend and making the case for me.
I worked there for four days and before starting, bought two cheap salwar kameez. I am used to wearing them so I didn't look or walk awkwardly in them. I wore slippers, I oiled my hair, kept the dupatta, a long scarf, on my head. I wore the two salwar kameez those four days and by the end, they were stinking.
What did your family say about your plan? What about afterward? How about your friends?
RA: I live alone and I usually don't talk to my family about work. My friends were happy it worked out, happier they didn't know in advance or they would have worried, especially my two best friends in Delhi, one of whom is a BBC editor and he would have tried to talk me out of it.
Were you concerned for your safety? Why or why not? What were your major concerns in undertaking this?
RA: If I had secured work at a big factory, I would have worried. But that did not stop my editor, Lynn McAuley, from fretting. She and I talked every day in the evening, exchanged notes and she asked me about a million times if I was worried about safety.
What also helped was that Rick Westhead, my colleague from the Star, was also in Dhaka at the same time; he was working on the labor and factory owners aspects of the series. Knowing he was in the city, a phone call away, was a good feeling.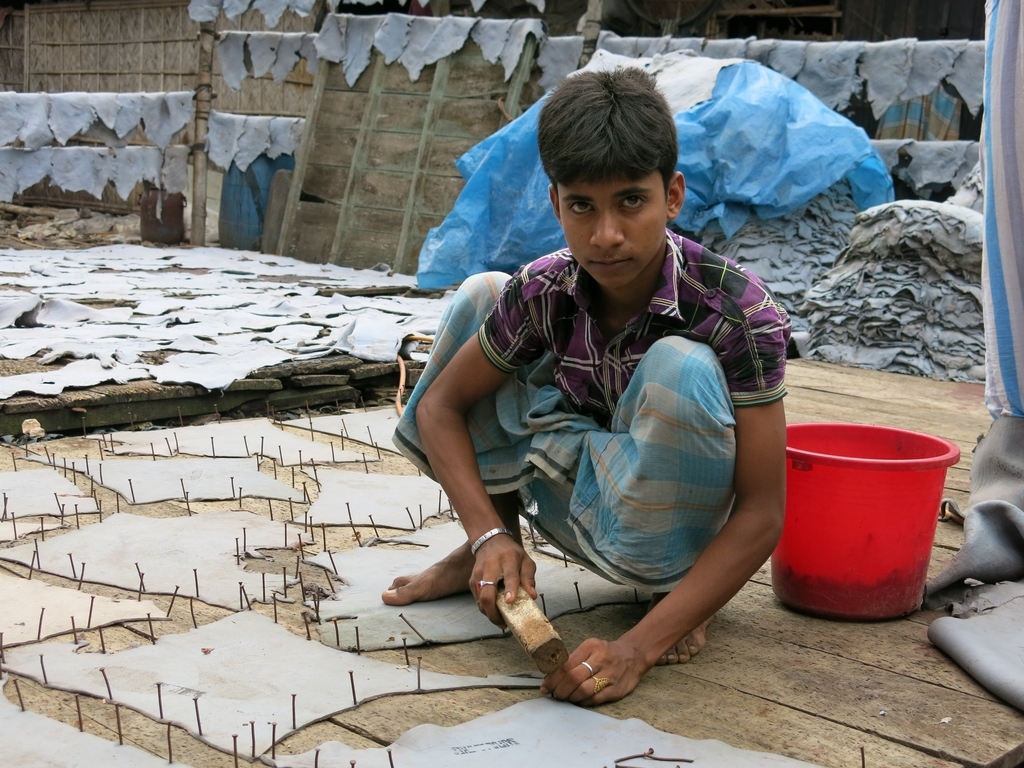 Can you describe the reception to Meem's story vs. the other ones you wrote from there? Why do you think it resonated differently?
RA: Even before I woke up the day Meem's story ran in the paper, it was already being talked about on radio. I got dozens of emails, mostly from strangers who wanted to help Meem with money.
I think what was different with Meem's story was that she is a happy 9-year-old working in what everyone thinks is a grim situation. That she doesn't know that made everyone want to rescue her.
I wrote a story about the leather industry in Dhaka, young boys working in tanneries, where the WHO says workers die before they turn 50. There was a face to that story, too, but I got less than a dozen emails for that.
What will happen to Meem and the other girls who work in the factory now? Will readers' donations change their lives?
RA: I am not sure yet how Meem's or others' lives will change. We are still working on what to do with all the offers for help.
To be fair, Meem is not the only 9-year-old in a factory in Bangladesh. There are many, many more, more than we will ever know. The point of the series was to tell people about the clothes on our backs, the people who makes them, the conditions they are made in, how tough it is to organize a union.
These were pretty much the same conditions in North America a hundred years ago before a deadly fire at the Triangle Shirtwaist Factory in NYC killed over 145 people, mostly women.
Do you think retailers are starting to pay more attention to their supply chains and the people who work in their factories?
RA: It is hard to say if retailers are starting to pay more attention. My colleague, Rick Westhead, who spent considerable time with a factory owner in Dhaka, reported that retailers don't want to pay more for worker safety or their health. The owner said he is under constant pressure to keep the prices of garment down.
But retailers know public opinion and that is the reason why 136 retailers worldwide have pledged not to use cotton from Uzbekistan because children and adults are forced to work during harvest season in that Central Asian country. And that pledge has come because activists have worked hard on it. Yes, it is a pledge and retailers still need to figure out ways to keep slave-labour tainted cotton out, but it is a first step.
A screengrab of Aulakh's story: