Mark Cuban Goes Shopping For J.C. Penney Stock
Maybe J.C. Penney can go on the Shark Tank.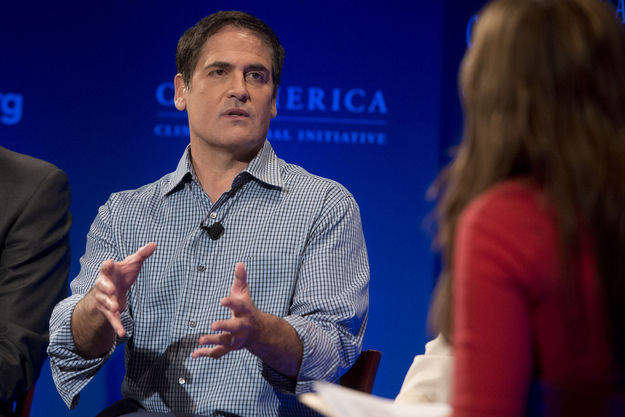 Entrepreneur and Dallas Mavericks owner Mark Cuban is the latest billionaire to make an investment in struggling department-store chain J.C. Penney.
Cuban bought a million shares of the retailer just "a couple days ago," he said on CNBC today. (That would cost around $13.5 million based on the $13.50 per share closing price on Sept. 4.)
Cuban said he has not yet met CEO Mike Ullman but is reaching out because he wants to talk to him about some potential opportunities with Shark Tank, the ABC show where he sits on a panel of judges who hear pitches from small-business owners seeking investments.
J.C. Penney is based in Plano, Texas, just outside of Dallas, which was of interest to Cuban. The retailer has been working to right itself after a disastrous year of sales under ex-Apple retail chief Ron Johnson and a public battle with activist investor Bill Ackman that culminated in his exit from the company's board last month.
Activist investors "stand out because people really don't own stocks to own part of companies anymore, they just trade in and out and it's become a platform more for hacking than company ownership," Cuban said on CNBC today.