FAO Schwarz Forced Off Fifth Avenue Because The Rent Is Too Damn High
Because the rent is too damn high, Bloomberg News reports. It's looking for another location, but won't have a physical presence in the meantime.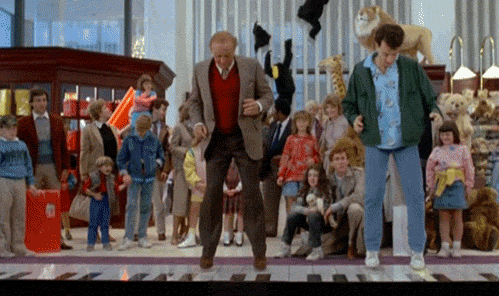 Manhattan's iconic FAO Schwarz toy store is leaving Fifth Avenue in July because the rent is too damn high.
Toys"R"Us, which bought America's oldest toy retailer in 2009, is looking for another location, and may reopen elsewhere in late 2016, Bloomberg News reported on Friday. Negotiating an exit before the store's lease expires in 2017 will result in "meaningful rent savings," the company said in an e-mailed statement. It added that the store will formally close on July 15, leaving it without a physical presence until it finds a new home.
FAO Schwarz was established in 1862 as "Toy Bazaar" by a young German immigrant named Frederick August Otto Schwarz, according to its website. The company first opened in New York City in 1870, though has moved several times since. It's especially famous for the scene in the movie Big, where Tom Hanks and Robert Loggia dance to "Heart and Soul" on the store's giant piano — a scene that took place at the Fifth Avenue store, where FAO Schwarz has been located since 1986. Since then, the piano has become a big tourist attraction, though the one used in filming is reportedly housed in Philadelphia.
It seems a sign of the times: FAO Schwarz is the oldest toy store in the U.S. at a time when kids' tastes are changing away from traditional playthings towards tablets and computers. Meanwhile, it is becoming staggeringly expensive to be a retailer on Fifth Avenue in Manhattan.
"The decision to vacate this space is due to the continuing rising costs of operating a retail location on Fifth Avenue in New York City," Toys"R"Us said in its statement. "The company is committed to the FAO Schwarz brand and growing its legacy. In fact, it is actively searching for another location in midtown Manhattan where FAO Schwarz can welcome shoppers from around the world."